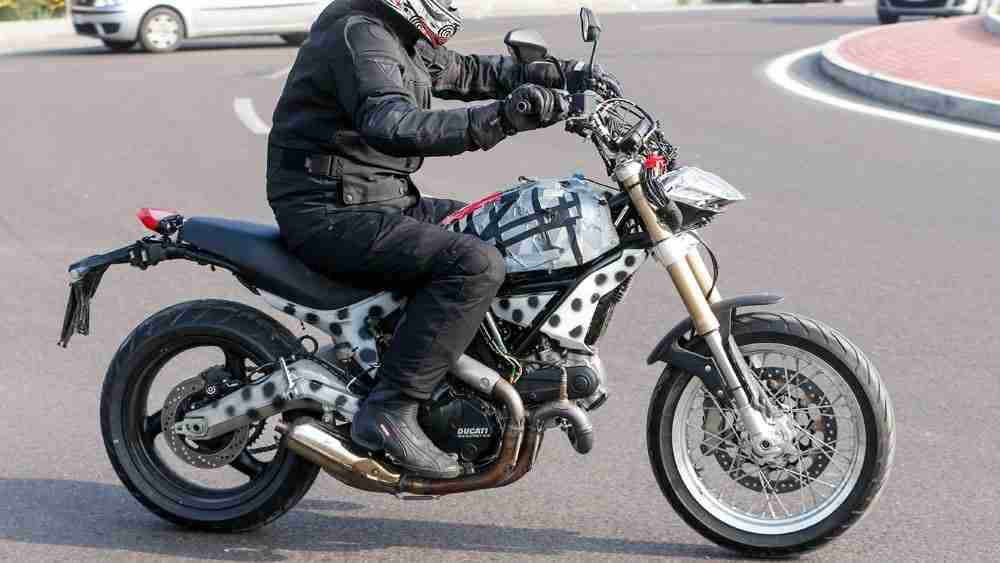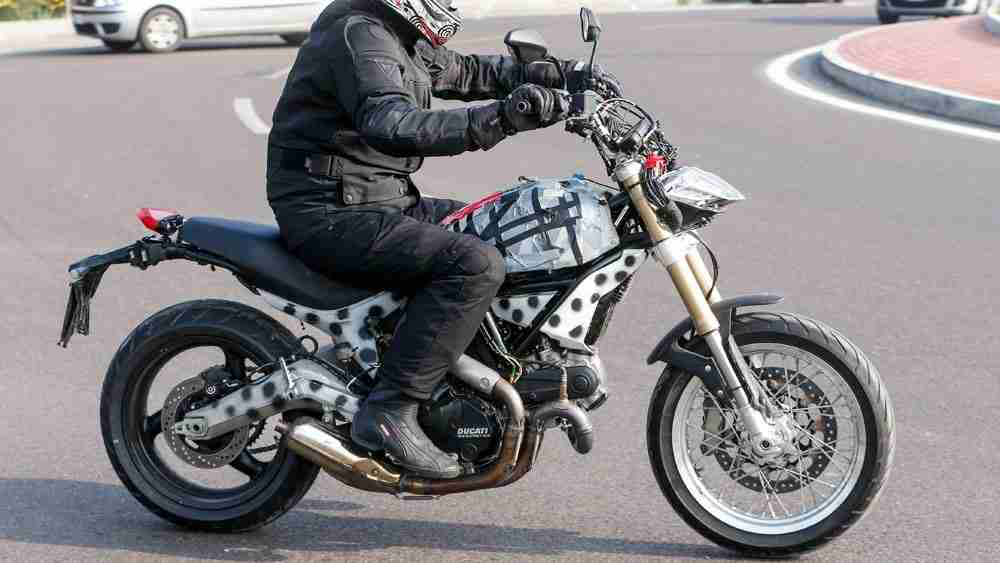 The speculations about the production of yet another mean machine by the Italian bike manufacturing giant Ducati has come to an appreciable rest. Ducati's new model or shall we say the reborn Scrambler was photographed strolling the streets of Italy.
The first Scrambler that came into existence was equipped with a 250cc single cylinder 4-Stroke engine which could notch up to a highest speed of 125 km/hr. After more than half a century of its existence during which it went through a series of modifications, one can anticipate a typical but enhanced Ducati performance by the bike as it is believed that the Scrambler will use a similar version of the Monster 796 air-cooled engine. The 796 air-cooled engine produces 84HP and 58 lb-ft of torque which would provide a phenomenal amount of throttle response that an scrambler needs.
The styling of the bike is inspired by its original scrambler models which preceded it in the late 60s. Although, there have been some major changes which include a totally different swing arm as well an all-new frame. The bike will consist of tall bars and a considerably sleek dirt bike style tank which adds on to its aerodynamic attributes. It is difficult to figure out the exact appearance of the Scrambler from the picture which depicts an extremely disguised prototype that might evolve with a much more prominent headlight and semi-knobbly tyres. The exact specification of the bike will be available only after it is officially unveiled.
The revival of one of the best café racers produced by Ducati has grabbed the attention of adrenaline junkies from all round the world. It is no secret that the Scrambler had once ruled the hearts of both European and the American riders who rode it for both the reasons of style and comfort. The bike lovers can yet again enjoy the revival of the vintage legacy in a completely new avatar when the Scrambler emerges in the market in 2015.