The Auto Expo 2014 turned out to be a feast for motorcycling enthusiasts from all over the country. With every manufacturer (well almost!) trying to strengthen their empire in their respective genres, as well as trying to capture the territories that were earlier left out, the Auto Expo 2014 was able to win the hearts of people with the love for the asphalt and Honda was no exception. Honda showcased its CX-01 Concept, a crossover with stunning looks and one that has been designed and conceived in the company's R&D department in India. The Honda CX-01 looks ready to take on all the challenges of the modern world, a motorcycle that looks to have the potential to do it all in style.
The highlight of the design is the sharp and aggressive looking headlight unit with projector headlamps and LED DRLs. Couple this with the premium upside down forks, mono shock suspension in the rear, exotic looking twin exhaust mufflers and every other minute detail given to the flawless design, shows the strength of the sturdy machine, as well as the strength of the design team in India. The Honda CX-01 will be a treat for Indian customers if it comes to production as it will most likely be made in India, primarily considering the new Honda plant in Ahmedabad which is currently under construction.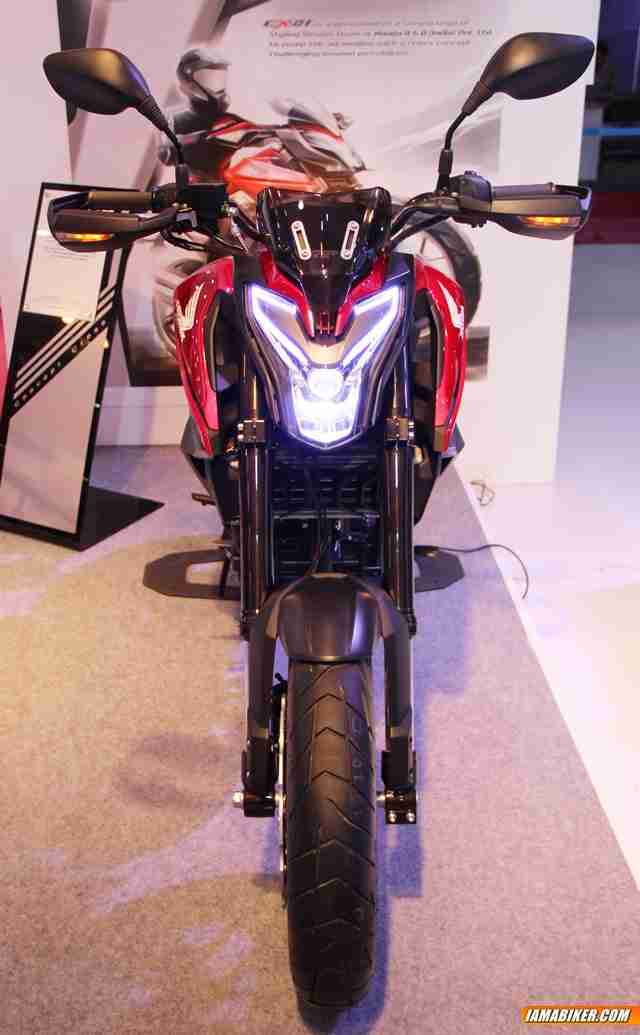 Honda have kept the specifications of the CX-01 a mystery and no amount of poking around and questions resulted in an number. After having seen the the Honda CX-01 in flesh, the engine definitely is a single cylinder one, and we are pretty sure that the concept presented had the 250 cc engine from the CBR250R. We sincerely hope the production version gets at least the new 300 cc mill.  The theories and corollaries derived from all the assumptions and the premises are undoubtedly good. Considering the fact that Indian bikers are drifting rapidly into performance biking, we can be certain that the Honda CX-01 is definitely not for pizza delivery.