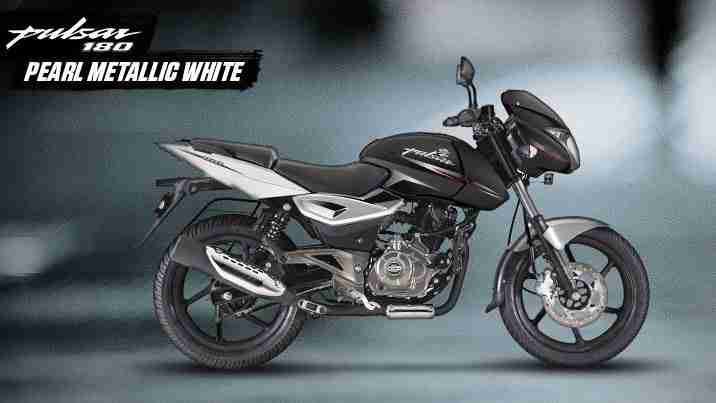 Bajaj Auto, as anticipated, has declared the launch of the volume segment Pulsar in three new colour variants, namely: Cocktail Wine Red, Sapphire Blue and Metallic White for the 180 and Platinum Silver, Plasma Blue and Cocktail Wine Red for the 150. Basically the same designs with different names. The implementation of style and color from the bigger Pulsars to the lower ones has become customary at Bajaj Auto, which surely has helped it in gaining the crests of popularity. The newly added textures have provided a backhand which might be helpful for the Bajaj Pulsar 150/180 in coping with the competition it has been facing from other motorcycles falling in the same segment.
The latest texture of the bike will consist of a combination of three colors amongst which black remains common. The headlight cowl and the fuel tank will comprise of a full fledged black and the rest of the body will have a streak of the additional colors which combine at the tail light. The colors provide the bike with an irresistible lustre which adds up to its masculinity quotient. Although, there is a slight drawback which is the inability of differentiation among the Pulsar 150 and Pulsar 180 models as both have become identical except for the few physical aspects that only a keen observer will notice. The company believes that this should not be much of an issue and expects the buyers to appreciate the succeeding models. The mechanical specifications of the bike will remain the same as existing. The Pulsar 150 is powered by a 149cc, 4-stroke, single cylinder, twin spark engine which is capable of producing 15HP at 9000 RPM and a torque of 12.5NM @ 6500 RPM.
Essentially what the new colours in the existing range means is that the totally revamped Pulsar 150/180 models with design similar to the Pulsar 200NS is almost ready. Buyers can expect the launch of the new range of bikes anytime now which is being somehow delayed because of the chaotic conditions within the manufacturer. But it is expected that Bajaj Auto would come in good terms with its workers else the production of new Pulsar models might be jeopardized. It won't be wrong to speculate that the new Pulsar 150/180 will continue being a trendsetter as well as a tie breaker in the neck to neck competition that Bajaj Auto faces from the other manufacturers. So, be ready to set your foot in a nearby Bajaj showroom which sports a definitely 'all stylish and shining' male!