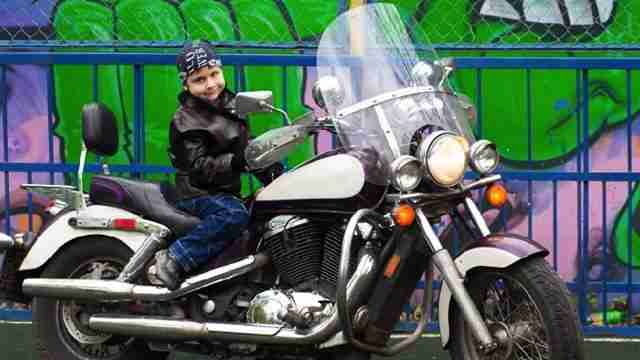 We bikers are one unique lot, while we go all hardcore with our antics on our motorcycles, truth be told at the end of the day we are all men and women with big hearts ready to help and lead the process from the front. Just the other day the Bangalore based Pulsar 200NS group called the "Naked Wolves" went out and beyond to help children at an orphanage, and now we have Gowtham Ramamurthy, a biker driven to help and doing it far from home all the way in the United States. Below is an account from Gowtham on what he is planning to initiate. All the best man!
Words by Gowtham Ramamurthy
"Education is the most powerful weapon which you can use to change the world."
– Nelson Mandela
My name is Gowtham and I am a graduate student doing my MBA at the University of Cincinnati, Ohio. I am putting together a fundraiser for children's education. As part of the fundraiser, I will be doing a solo motorcycle ride through all the 48 lower states of USA this summer.
I have always been very motivated towards giving back to the society. I have been practicing it too in some way, before I moved to the US last year. After coming here, I was completely clueless on where to begin. It all started with a scholarship at my university, where we had to organize a fundraiser to be eligible. People usually do something that they are passionate about and turn it into a fundraiser. That was when I decided to ride through all the 48 lower states of the US. The magnitude of people I would be able to reach through a fundraiser of this sort gave me good hopes. Also, it would be a tremendous challenge for me, both physically and mentally. I did not get the scholarship finally, but since I had a solid plan in place, I decided to go ahead with it.
I have partnered with 'Save the Children', the world's leading organization for children. Half the money raised through this fundraiser will go to children back in India and half will go to the children in the US. Also, all our fundraising is through the website called First Giving that has a tie up with USAID (United States Agency for International Development). They are quadrupling the amount that we raise by adding another 75% from their end. For example, if someone donates $1, we will have $4 to spend on the children in need. We just launched a few weeks back and we have already raised over $1000!
All the fundraising is happening through my website (http://ride4children.org). Currently I am reaching out to people using the social media and word of mouth. Further, I will reach out to even more people during the 48 states ride itself. We are also planning to have fundraisers in a few cities during the ride where I will be stopping for a few hours and talking to people.
Please donate to the children and also help spread the word. We need all the support that we can get. Together, we can change many young lives. For more details, to donate or to give your feedback, please visit http://ride4children.org. Thank you.