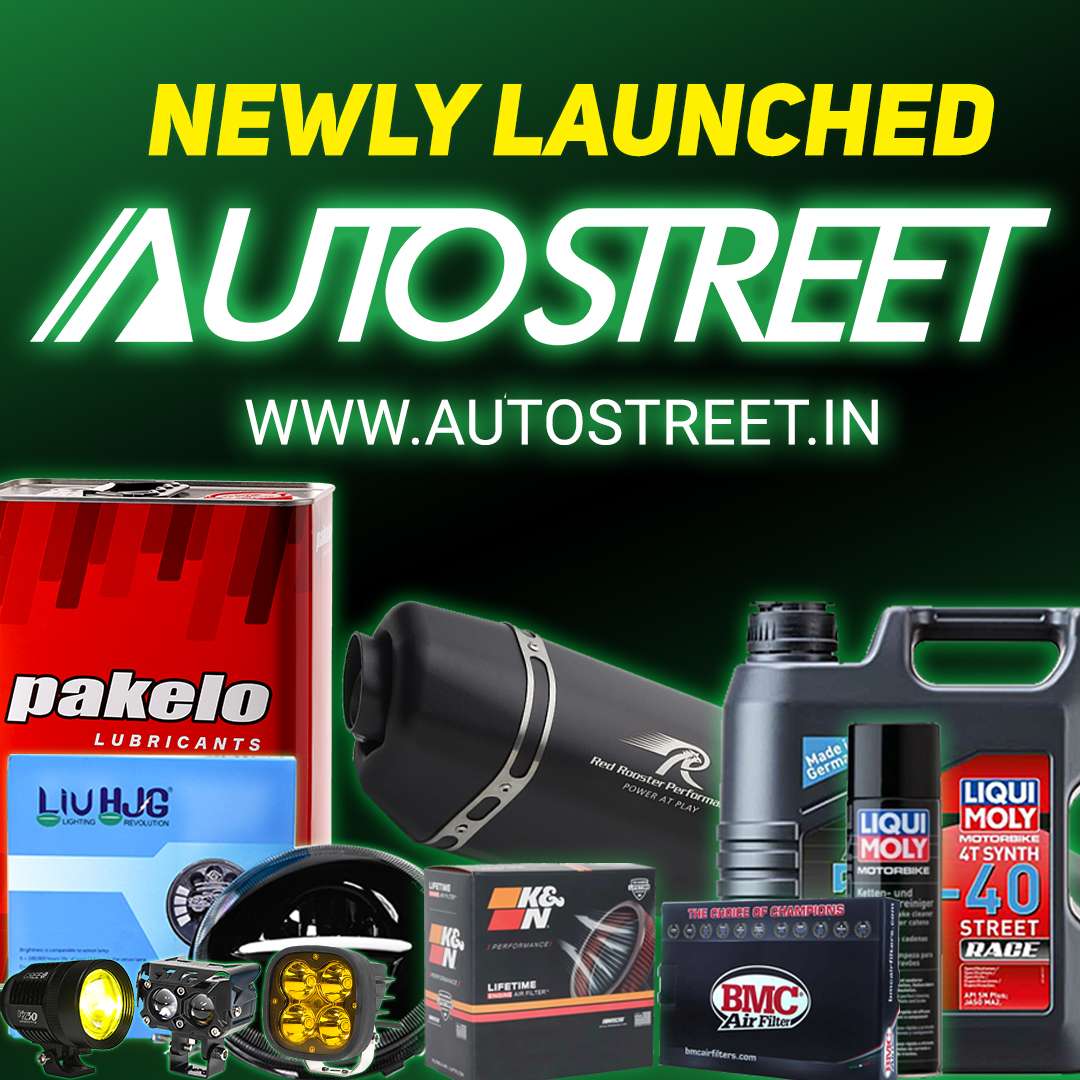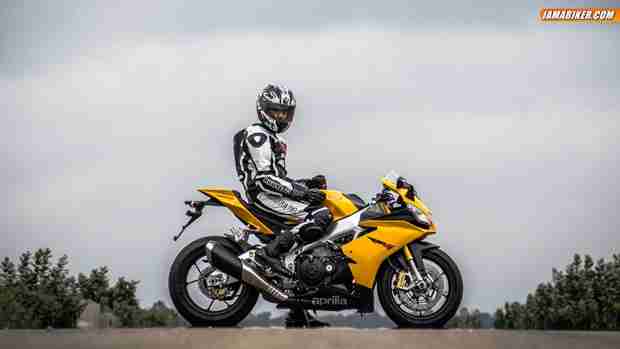 The 2013 Aprilia RSV4 R ABS, there is no better place to start talking about this Aprilia than with its electronics, the APRC system (Aprilia Performance Ride Control). There are no half measures here. With the APRC system, Aprilia gave it everything, and I mean EVERYTHING and just for the heck of it some more. To put things into perspective, in a bike you can just walk in and buy from a store, you get an 8 level traction control (that can be controlled while riding), 3 level launch control, a quick shifter, ride by wire, 3 engine maps (Track, Sport, Road), 3 level ABS (Track, Sport, Rain), a slipper clutch and my personal favourite, 3 level wheelie control. Yes! you can read that last line again just to make sure you got it all. Apart from all these there is a whole menu of other stuff that you can fiddle with and fine tune to suit your riding style and needs.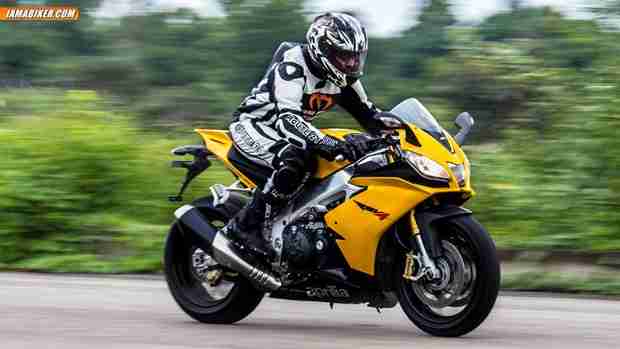 The 2013 RSV4 R ABS in flesh is surprisingly compact, almost as compact as a 600. So if you are northwards of 6 feet, be prepared for a tight fit. But being the super compact bike that it is there is no massive stretch to reach the handle bars and regardless of your height you will be comfortable. The seat is pretty roomy too and you can feel your posterior even after couple of hours of riding. Crank up the engine and you just know its a V4, it angry, its grumbling and just wants to get going and once you are on the move, suddenly all that impatience is translated into a smooth powerful surge forward that takes you past the 200 kmph mark in about 8 seconds. The handle bars are probably the most compact and narrow among the litre class bikes and that does make the slow turns a pain, especially in the city. The brakes are not the usual quick bite ones that you find on a bike in this segment. It is very progressive and that's how it should be, beautiful feedback and control with no compromise on the stopping power.
Coming to the best part of this motorcycle, its handling. Its an absolute charm around the tarmac. The short wheelbase makes it an absolutely brilliant cornering machine. Lean in and the higher than usual foot pegs makes it easy to get your knee out and once you are committed to the corner you are still planted solid thanks to a well balanced chassis. And then comes the time to power out and its always there, just whack the throttle and you will be shooting out one wheel up in the air rocketing past competition.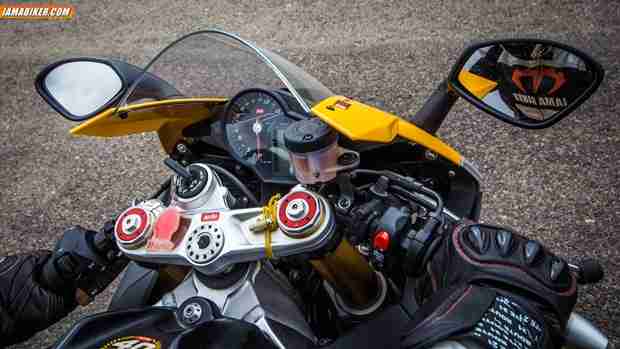 The 180 horses is maybe too hot to handle on the street but a solution is that you can choose the 'Road' mode (engine map) that brings down the usable power to about 140 HP for a more controlled and less warp speed feel ride, but then if you have already gotten used to the feel and acceleration of the 180 horses, there is no going back. Power delivery is instant and thanks to the ride by wire throttle that does not use the conventional throttle cable and instead uses sensors to read the throttle position and send it to the ECU, things happen lightning fast. The best place of-course to feel this is in the first gear. If you can hold on till the 14,000 RPM mark in first you will doing close to 150 kmph with the engine and exhaust screaming away. The exhaust has a small little trick up its sleeves as well, thanks to a butterfly valve that almost makes it boringly silent in idle and only open's up with the throttle to reveal a very deep grunt. Let's not even talk about the pillion seat, its just about as comfortable as sitting on a coat hanger, its there because it should be and that's it. Either ways its looks the insanely beautiful with the real cowl on and not many would want to sit there with the 180 HP being delivered on cue. All the compactness though has taken its toll on the heat dissipation. Its hot all the time, city or highway you can always feel the heat even through the leathers.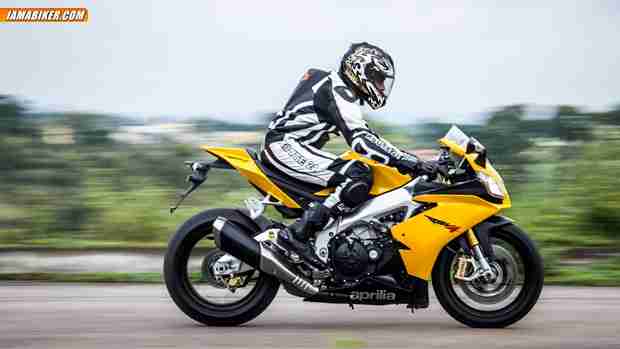 This Italian engineering marvel is meant for the winding highways and to ride it anywhere near its limit, you need to head on to the track, and only here can you can push it and really appreciate the near perfect synchronization of its engineering quality and its space age electronics. Its a very forgiving motorcycle and all the electronics with its different levels of operation, guide you to be a better rider. The electronics do not spoil the fun either, you hardly know its there as its not at all intrusive but is always working hard to maintain best possible traction and power delivery, this ensures that you can actually use most of that 180 horses. And the best part is the Aprilia RSV4 R is always track ready, you just need to go there, and the electronics on the motorcycle allows you to use all that power while keeping the motorcycle always under you. Aprilia have clearly not made any compromises with this bike. True to the Italian pedigree this bike is not for practicality, its an exotic and it demands that respect.