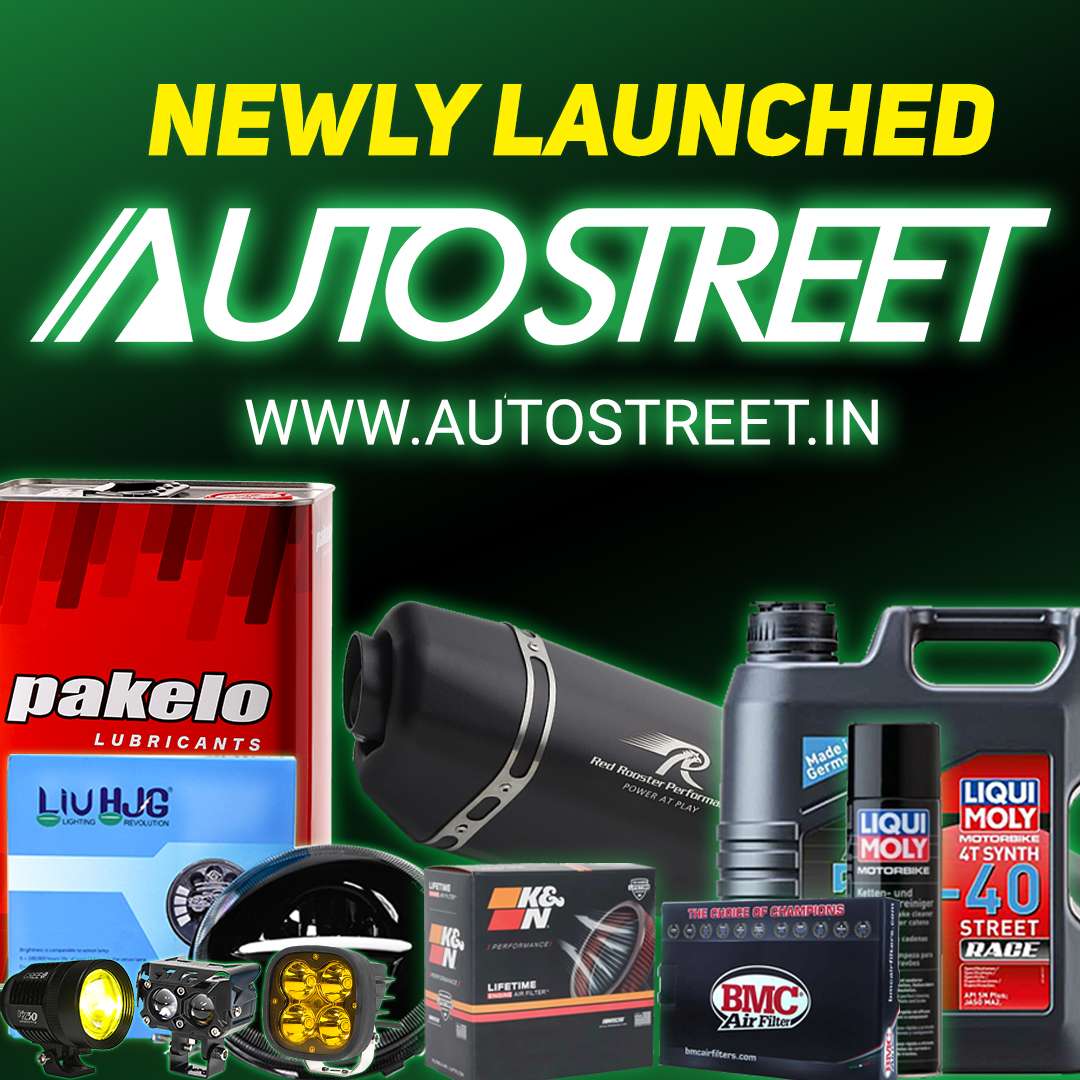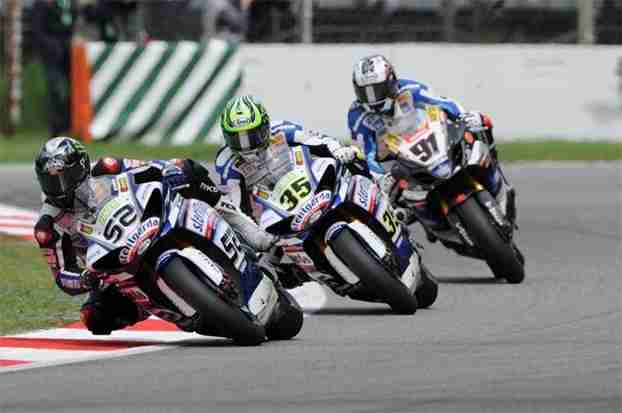 The iconic Temple of Speed will be hosting this weekend's fourth round of the WSBK championship and also celebrating the 25th anniversary of the WSBK series. Monza is where the four cylinders rule and where riders can reach average speeds of over 200km/h. Max Biaggi clocked in his last year's record a top speed of 334.8 km/h. The Aprilia rider is highly tipped to win this weekend's double header (hopefully avoiding another stupid ride-through penalty) as his team is bringing a new engine to try to help him widen the gap over rival Carlos Checa. Team mate Eugene Laverty (who won both races at Monza last season with the now defunct Yamaha team) will also have this latest update.
The twin cylinder Ducati despite the extra 200cc suffers immensely on high speed circuits, so both Ducati riders will be in a damage control mode and try not to loose a lot of points, fortunately for them Assen was wet so they won't have another three kilos handicap added to them. Monza could be finally be the occasion for BMW riders Marco Melandri and Leon Haslam to put their BMW S1000RRs on the highest podium after the team's big improvement during the Dutch round.
Another rider who has high chances of upsetting Biaggi's aspirations to bounce back after his difficult Assen weekend, is World Superbikes new Superpole wonder, Tom Sykes. His Kawasaki team however has yet to announce who will be replacing Joan Lascroz, after David Salom turned down the the Spanish run team's offer, prefering loyalty to Pedercini over a factory ride. Jonathan Rea after his ride to victory in Assen's race 2 will be on a high, but the Honda rider doesn't have a great track record at the Italian circuit.
Carlos Checa
"We know that Monza will probably be the hardest round on the calendar for us and the Ducati, something we have also seen in the last two seasons. We will do our best to take as many points as possible but realize that this weekend will be mainly about containing the damage. Two top ten finishes would be good, and closing inside the top five would feel like a win for us here!"
Davide Giugliano
"Reaching the podium at Assen has really boosted my confidence. I realize that a similar result will be almost impossible at Monza as the bike is disadvantaged at tracks with long straights but I'll be fighting to improve my position in the standings with a good performance in the two races on Sunday. It's always great to race at 'home' so I'll be doing my best to please the Italian crowds!"
Leon Camier
"Monza is going to be a tough one for sure. The track is all about speed, but you also have to understand the corners as well. It's a place where slipstreaming is very important and it is possible to be fourth going into Ascari and still win the race. For that you need to be in front going into the Parabolica because the finish line is much nearer to the last corner than it used to be. Last year I was faster than my team mate in the second race, but a crash ruined everything. Because of the changing weather conditions in the last round, we didn't get a chance to try as many things as we would've liked, so we'll use the first practice as a kind of test session. I am looking forward to Monza and would like three days of dry weather so we can get all our work done at the beginning. If we do that, I feel positive we can come away with good results."
John Hopkins
"Funnily enough, I have never ridden at Monza before, so I will have to start the weekend learning the track. Normally I am a quick learner and, because I have watched a lot of TV footage of the track, I don't see any big problems. Apart from the chicanes, it looks pretty straightforward. As long as it's dry, I reckon I can get it dialled in pretty easily. After the last race, I had absolutely no problems with my hand at all. Since then, I've been mountain biking and doing some motocross and the hand has been good. I felt very comfortable on the Crescent FIXI Suzuki in Assen and was just happy to be out there riding and getting to know the bike better. Now I'm looking forward to Monza and getting my best results of the season so far."
Jonathan Rea
After a relaxing spell at home, I'm heading to Monza with confidence after Assen, but that chapter is closed now and a new one will open this weekend. It's a unique race, which has developed into a bit of a horsepower battle between manufacturers, but I've been involved in a couple of first turn crashes in the last two years — it's always difficult funnelling everyone into that tight chicane at the end of the straight. We've moved into a new area with the bike now and we've been working on a different set-up with a clear development route. I hope we'll be able to take advantage of that at Monza, which requires stability, especially under braking, and that's something we've suffered with in the past. I'm really looking forward to being back in Italy — I love racing there and the Italian fans have such a passion which is very contagious.
Hiroshi Aoyama
Monza is another new track for me and I know there is a lot of history about the place. I have also heard that it is very fast with an average speed over 200kph! So, there is a lot for me to learn and, even though I have seen a little bit on Playstation, I will start to learn the way round bit-by-bit. We had some problems with rear grip at Assen and this will be important to get on to the fast straights at Monza. So I will sit down with my cre: on Wednesday and Thursday and work out a strategy. But I am looking forward to riding the Monza racetrack for the first time on Friday morning.
Marco Melandri
"I think that Monza can be a good track for us. It is a very nice circuit and has a completely different characteristic to normal motorcycle tracks. It is very, very fast, very high-speed and requires very hard braking. I like all the corners, but the 'Ascari' corner is something special. It is the only combination of three corners in a row, so it is good fun. And the last corner is very important to get a good result. I hope that the weather will better than at Assen.We just have to keep working hard and try to be consistent during the race. The championship is very open and it is easy to make mistakes, especially under tricky conditions. So we need to be very focused and try to give our best in every race."
Leon Haslam
"Monza is a track I like. I got made it onto the podium there last year. It would have been a double podium if I had not been taken out in the first corner in race two, when another rider crashed and my bike was hit, causing me to fall too. On this circuit you have a lot of heavy braking and you need to get the bike balanced as you brake. You mostly have chicanes leading onto the long straights, so you need your bike to accelerate well out of these chicanes. Obviously Aprilia is going to be the bike to beat there, but our RR is fast and strong. I am hoping for a good race and to challenge for the win again. We are making big, big steps. In Imola we had a double podium and, had things gone a little bit differently, we could have challenged Carlos Checa for the win. In Assen we definitely had the chance to win in both races — if we had chosen the right tyre and I had not crashed. These are a lot of 'ifs', but at least we now can say 'if' when we are talking about victories."