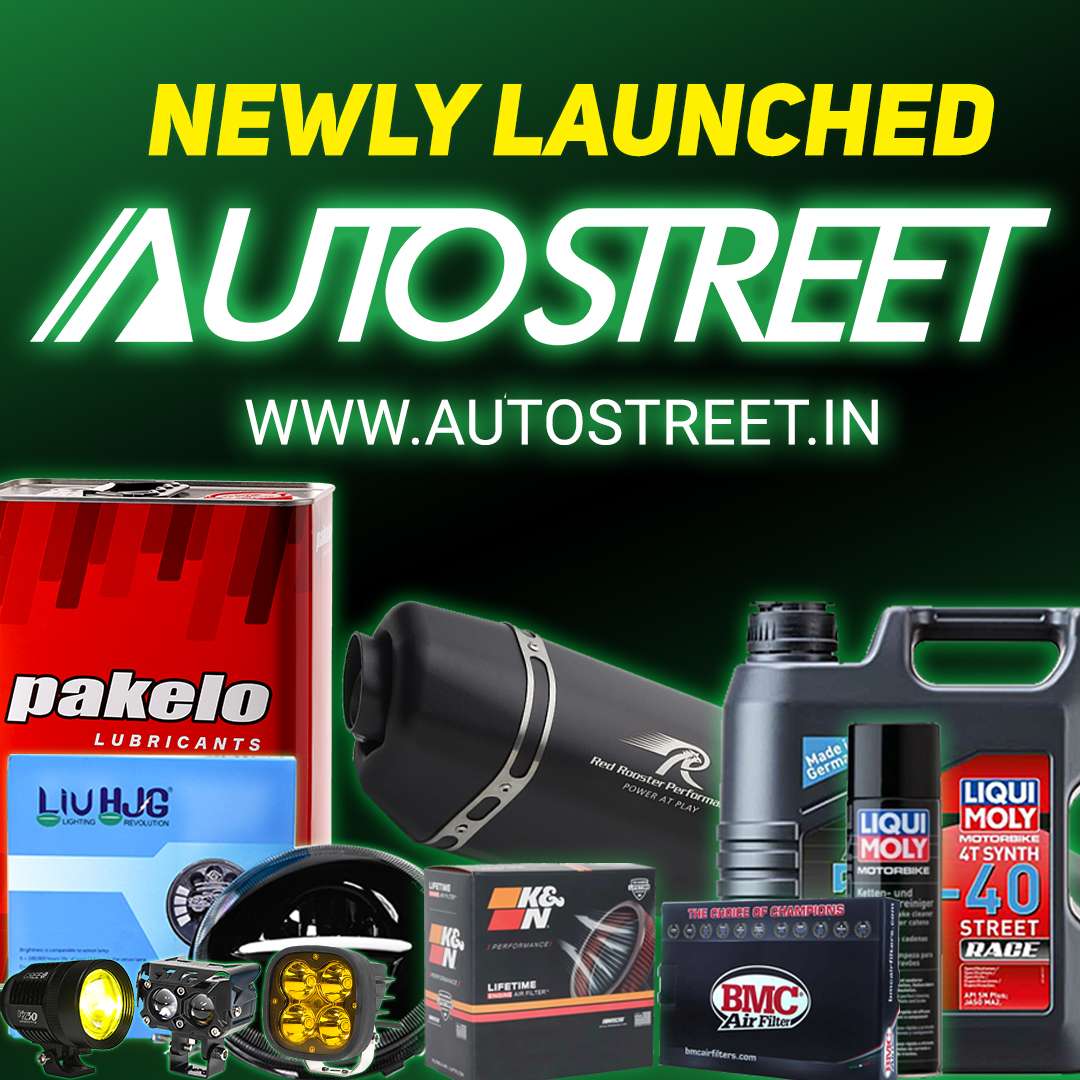 Races at the Laguna Seca always have a surprise element and the associated unpredictability make the GP here that extra bit more thrilling. This time around it was the intense battle between Stoner and Lorenzo, who just dominated the race and were performing a Laguna Seca special for all of us. Both riders chose different types of tyres from what they used in qualifying, with Stoner going for the soft and Lorenzo going for the hard. Lorenzo kept the pressure up with the lead on Stoner for 11 laps but Stoner made way in the short straight ahead of turn one and then remained there for the rest of the race. This was his fourth win of the season and he equals Wayne Rainey and John Kocinski's record of three wins at Laguna Seca.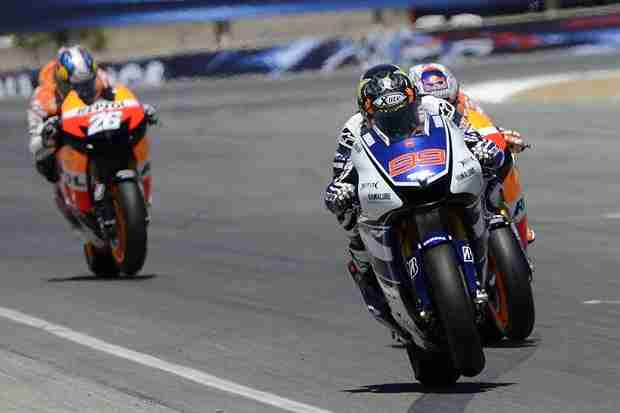 Behind the Stoner-Lorenzo high speed duo Dani Pedrosa finished third. He did manage to keep pace with them for a while but he had a close moment on his new Honda after which he did not push hard. Ben Spies was unlucky again, he was at a decent fourth spot with nine laps to go when at the Corkscrew his swingarm broke and the Tech3 riders Dovizioso and Crutchlow went past. Behind them was Nicky Hayden who got better of Stefan Bradl in the final laps. Rossi had yet another race to forget with him crashing out at the Corkscrew entry after he lost his front end. Rossi's crash moved up Alvaro Bautista to the eighth spot and CRT rides Aleix Espargaro came in behind him at position nine. They were followed by Karel Abraham, Randy de Puniet.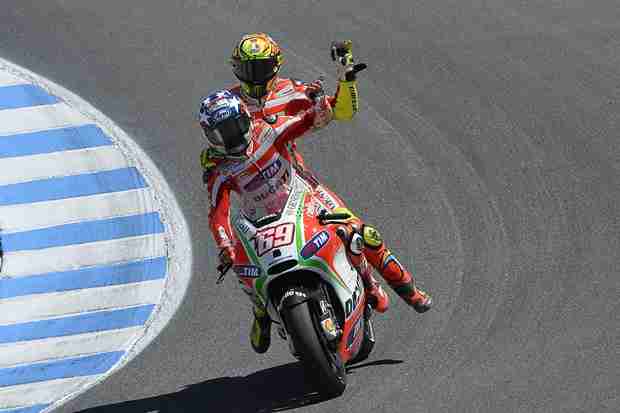 Casey Stoner
"It's been a difficult weekend for us in general especially trying to make the hard tyre work. So for the race I decided to go with the soft option and be a little more careful with the tyre, keep a little more traction and not spin so much. At the beginning of the race I tried to move to the front but Dani and Jorge were riding very good lines and it was impossible to get past. I decided to slow the lap times a little and try to save the tyres until the end and then we could start to come back.
I was confident for the entire race that I had enough pace for the win, we just needed to make sure the tyre would last until the end. When we got to the front we put in some good laps and pulled some small advantage and just continued from there. I'm very, very happy and a big thanks to all the team".
Jorge Loreanzo
"I tried my best the beginning to open a gap and I managed it but then in the corkscrew I almost crashed. For Casey maybe that was a motivation and he caught me in one lap. After that I couldn't keep the pace I had in the beginning, maybe the soft tyre was the best option for this race. Without a doubt Casey was riding in an excellent form today and it wasn't possible to beat him."
Dani Pedrosa
"I tried my best in this race and third place was the maximum I could get this time. At the beginning, I was quite confident and calm when Casey passed me because I knew he was on the soft rear tyre and this was the most risky choice for the race, but finally it worked out perfectly for him. I knew I also had a good pace, but when I caught Casey again and was ready to overtake him I was on the throttle too fast and I had too much momentum there, I almost found myself on the floor. I lost ground with the leaders, but when I started braking harder trying to close the gap again I lost the front many times and I was so close to not finish this race.
Anyway, I'm satisfied because I kept pushing until the end, giving one hundred per cent although today it wasn't enough. A small mistake it's just enough to not finish in front. Anyway, we were riding the new bike for the first time here and we took another podium. We know what we can improve to come back stronger in Indianapolis".
Valentino Rossi
"I wasn't fighting for the podium, but a crash like that at the end of the race is still disappointing because I had done the whole race like the first lap and my rhythm wasn't fast at that moment. Still, I lost the front when I was approaching the Corkscrew, when the bike was vertical, right when I touched the brake, a bit like happened at Silverstone. We have a real problem: again today, we had a hard time getting the front tyre to work, and it was like new after thirty laps. Fortunately I'm fine, although it was a pretty hard crash. It wasn't a great weekend. Now we have a short break, two important weeks, and then we'll see how it goes at Indy."
MotoGP Laguna Seca Race Results
01. Casey Stoner — Repsol Honda Team — Honda RC213V — 32 laps in 43'45.961
03. Dani Pedrosa — Repsol Honda Team — Honda RC213V — + 7.633
04. Anddrea Dovizioso — Monster Yamaha Tech 3 — Yamaha YZR M1 — + 18.602
05. Cal Crutchlow — Monster Yamaha Tech 3 — Yamaha YZR M1 — + 18.779
07. Stefan Bradl — LCR Honda MotoGP — Honda RC213V — + 28.393
08. Alvaro Bautista — San Carlo Honda Gresini — Honda RC213V — + 50.246
09. Aleix Espargaro — Power Electronics Aspar — ART GP12 — 1'18.993
10. Karel Abraham — Cardion AB Motoracing — Ducati Desmosedici GP12 — 1'22.076
11. Randy De Puniet — Power Electronics Aspar — ART GP12 — 1 lap
12. Yonny Hernandez — Avintia Blusens — BQR MotoGP — 1 lap
13. Colin Edwards — NGM Mobile Forward Racing — Suter BMW — 1 lap
14. Ivan Silva — Avintia Blusens — BQR MotoGP — 1 lap
Championship Standings
1. Jorge Lorenzo (SPA) Yamaha Factory Racing – 205
2. Dani Pedrosa (SPA) Repsol Honda Team – 182
3. Casey Stoner (AUS) Repsol Honda Team – 173
4. Andrea Dovizioso (ITA) Yamaha Tech3 – 121
5. Cal Crutchlow (GBR) Yamaha Tech3 – 106
6. Nicky Hayden (USA) Ducati Team – 84
7. Stefan Bradl (GER) LCR Honda – 84
8. Alvaro Bautista (SPA) Honda Gresini – 81
9. Valentino Rossi (ITA) Ducati Team – 79
10. Ben Spies (USA) Yamaha Factory Racing – 66
11. Hector Barbera (SPA) Pramac Racing Team – 60
12. Aleix Espargaro (SPA) Power Electronics Aspar – 30
13. Randy De Puniet (FRA) Power Electronics Aspar – 28
14. Michele Pirro (ITA) San Carlo Honda Gresini – 14
15. Mattia Pasini (ITA) Speed Master – 13
16. Karel Abraham (CZE) Cardion AB Motoracing – 10
17. James Ellison (UK) Paul Bird Motorsport – 10
18. Colin Edwards (USA) NGM Mobile Forward Racing – 8
19. Danilo Petrucci (ITA) Came Iodaracing Project – 8
20. Yonny Hernandez (COL) Avintia Racing – 5
21. Ivan Silva (SPA) Avintia Racing – 5