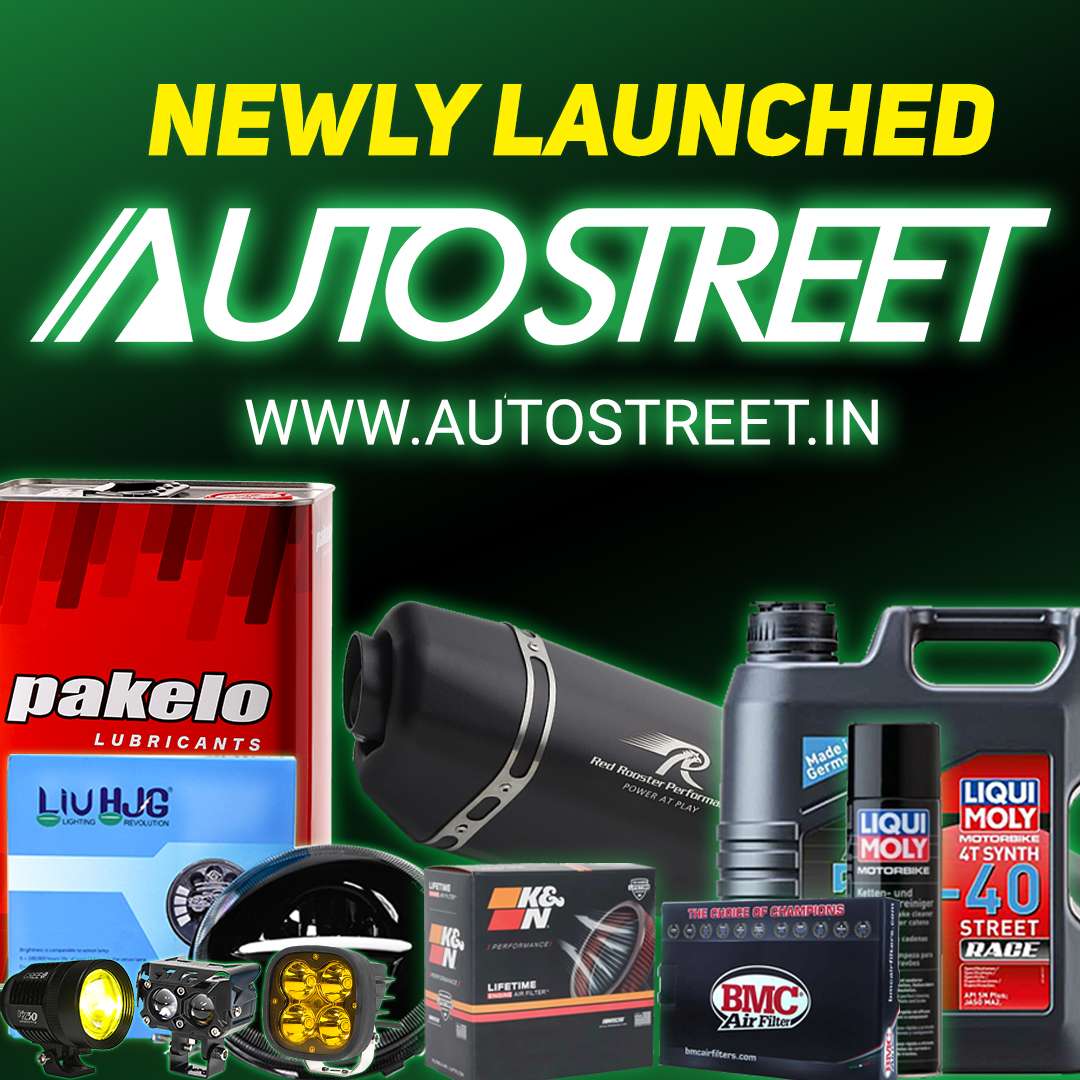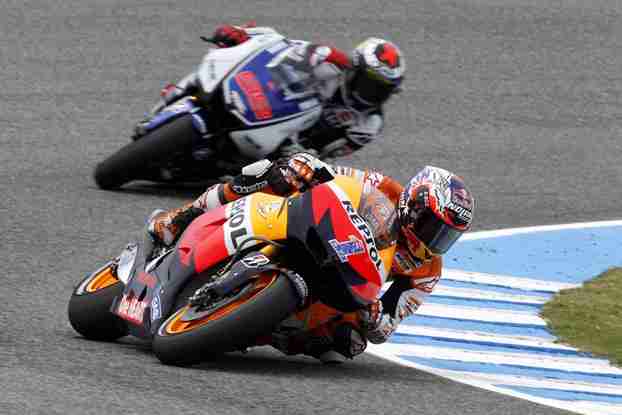 The weather stepped aside to allow the Repsol Honda Team riders to take centre stage in the Spanish Grand Prix on Sunday, the second race of the MotoGP season. Reigning World Champion, Casey Stoner, took his first win of the year and also his first at the Circuito de Jerez, whilst teammate Dani Pedrosa joined him on the podium alter claiming third place. The Repsol riders have now both taken two rostrums from the opening two rounds of 2012.
After a wet weekend up until race time, the MotoGP riders took to the track at 2pm local time with slick tyres on their 1000cc machines. Dani Pedrosa had a magnificent start when the lights went out and took the holeshot, taking advantage of his strong take-off to lead the way in the opening stages. However, on lap two he dropped down two places and then a further three before lap four came around. Casey Stoner moved up into the lead on the third lap, despite ending the first lap around the Jerez circuit in seventh. The Australian had recovered to fight his way through to second by the second lap, heading the race the next time past the line. The Repsol Honda Team rider had sat out the warmup as a precautionary measure to conserve his tyres for a possible wet race, but didn't take long to find his Sunday pace with a series of fastest race laps that pulled him away from the chasing Jorge Lorenzo.
Dani Pedrosa slotted into third place as the race went on, with Cal Crutchlow close behind. The Spaniard kept up a consistent pace in order to avoid risking losing out on a podium finish. Reigning champ Stoner had his lead cut five laps before the chequered flag, but Lorenzo made a mistake with his final attack and Stoner crossed the line half a second clear. The Repsol Honda Team rider thus took victory at a track in which he had never triumphed before, ending the day on 41 points in the overall standings and 4 points off the lead. Third in the World Championship on 36 points, Dani Pedrosa took an eighth consecutive podium finish at Jerez on the occasion of his 100th premier class GP.
Dani Pedrosa
3rd at 2.063 sec.
"It's been a strange race for me. On the grid I thought it might not be a completely dry race so I was very cautions at the beginning also after we saw so many crashes in the fist laps of Moto3 and Moto2. So I started well but I was passed and then I lost too much time with Dovizioso and Hayden. When I managed to overtake them and take the third position, Casey and Jorge were already too far in front, 4 seconds ahead.
So I put my head down and started increasing my pace but at the same time it was difficult to keep the concentration because Crutchlow was on a hard front tyre and he was pushing me a lot, braking harder in the last laps. In general, I feel happy with my performance on a really tricky weekend. A second and a third position finish is not the best, but it's a good start to the season".
Casey Stoner
1st – 45:33.897
"We didn't get a great start so I tried to stay out of trouble, there were people out braking each other, touching and it was important just to keep out of the way! Then I managed to gain a lot of positions in a short space of time and reached the front. I didn't try to pull a gap, as I knew Jorge and Dani were very fast, but I just wanted to stay in front with them and pull away from the others.
Then I saw that Jorge and I had slightly better pace and we could make a gap. I was focusing on where I wanted to go as there were a lot of wet patches and it was easy to make a mistake. We managed the race for the conditions of the circuit and as they improved I pushed a little more, the bike on a whole felt much better than in qualifying. I did get some arm pump again but thankfully not to the extent I had it in Qatar. Considering the weekend in general and how fast Dani and Jorge are at this track, to win here is something very special for me".