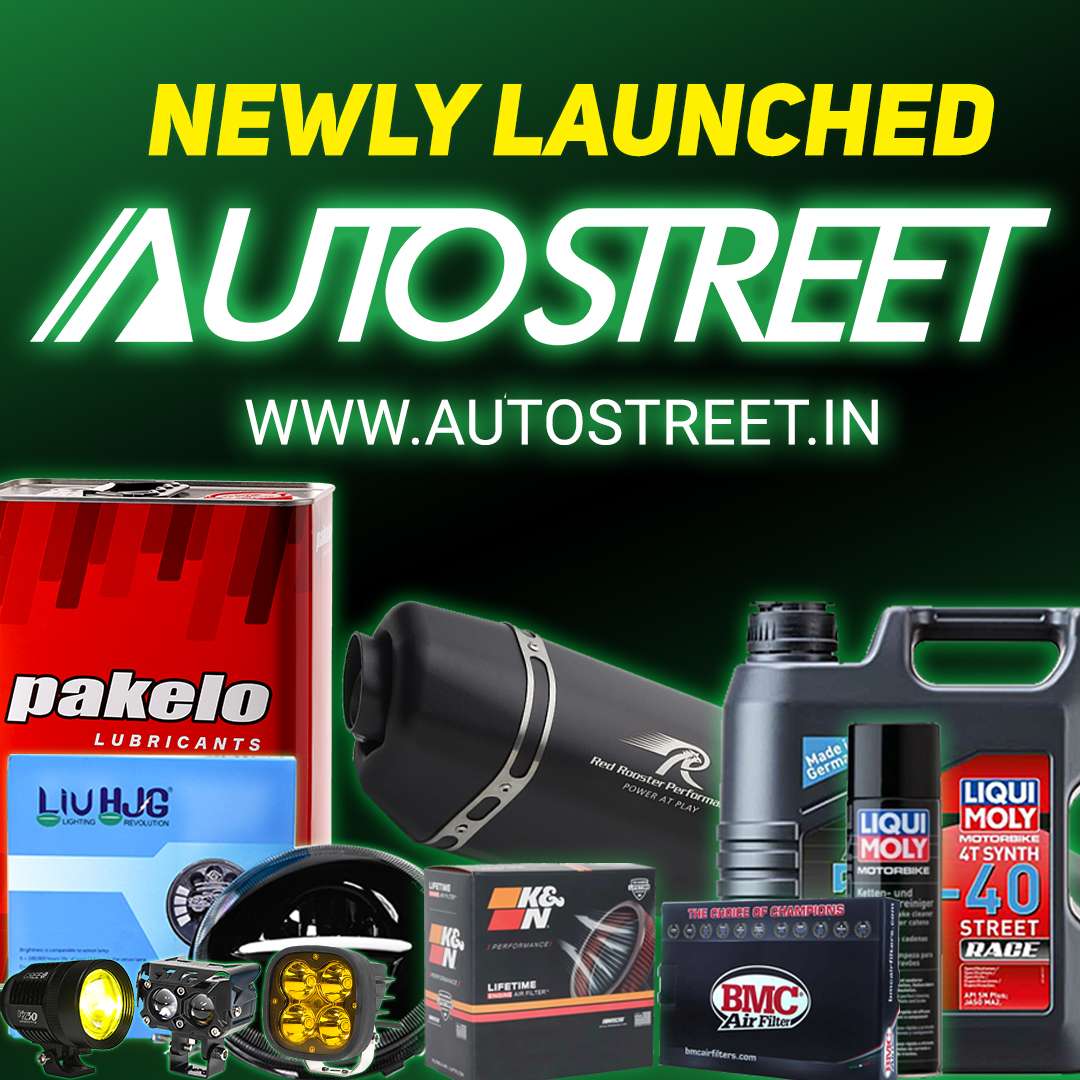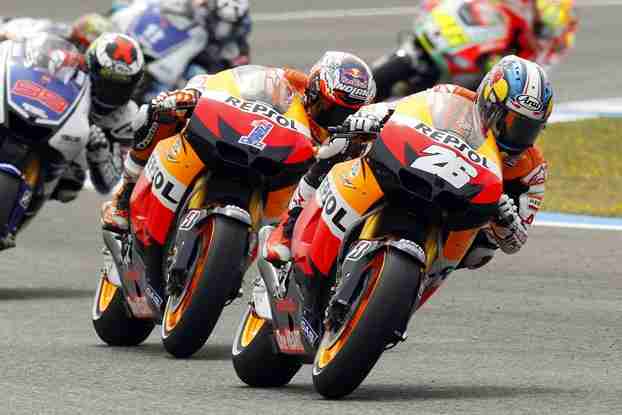 Fresh from competing this past weekend in the Spanish Grand Prix, the paddock moves on at full speed to Estoril, for this Sunday's Portuguese Grand Prix. The Portuguese track will welcome the Repsol riders from all three categories for their latest challenge, with Casey Stoner's victory & Dani Pedrosa's podium in MotoGP, plus Marc Márquez' Moto2 rostrum, great results from the second round of the series at Jerez to take into the weekend. This is a Grand Prix with plenty of good memories for the Repsol riders, who have had excellent results in Estoril.
Two Repsol Honda Team riders were on the podium at the 4.128km Estoril circuit last year. Dani Pedrosa won the MotoGP race, whilst Casey Stoner placed third in an fine podium double that they hope to repeat this year. If they manage to do so, it would be their third rostrum finish in a row this season —of special note for being Pedrosa's 100th top three finish in the World Championship. A Stoner win would be the Australian's first in Portugal in the premier class.
Marc Márquez has experienced some of his finest moments in Portuguese GPs past. He debuted there in the 2008 World Championship, whilst in 2010 he produced one of the most spectacular comebacks of all time. He won there in the 125cc class on the latter occasion and will attempt to repeat the feat in Moto2, in order to continue an excellent start to the season. He is currently four points ahead in the overall standings.
Despite finishing off the podium at last weekend's race at Jerez, the Repsol Moto3 riders arrive in Portugal with high hopes. Maverick Viñales will attempt to fight for the win at a track where he was only just off the podium last season, likely to face stiff competition from Miguel Oliveira and Álex Rins. Oliveira is riding in his home race, where last year he claimed his best result of the campaign with 7th place. Rins placed fourth at the most recent round at Jerez after claiming pole position. He will be competing at Estoril for the first time, just like fellow rookie Álex Márquez —invited to participate as a wild card for the second consecutive Grand Prix.
Dani Pedrosa 
"I'm happy with our performance in the first two races, the results were good, but still not perfect. So, I will try to do the extra push in Estoril, where we achieved the first victory of the season last year after a very good weekend. It will be important to set up the bike well in a tricky circuit like this, with long corners and hard braking.
It is the first time we go there with the 1000cc RC213V and a good position on the grid is always crucial in Estoril. We have to keep working hard like we did in Qatar and Jerez. Hopefully we can have good weather and the grandstands are full of Spanish fans as we had in Jerez on Sunday, especially being the last season we race in Estoril."
 Casey Stoner
"A flying visit back home to Switzerland and now we have the Grand Prix of Portugal this weekend. After our win in Jerez, I'm looking forward to going to Estoril and hopefully we can maintain the form we've had in the past two races as we've shown good pace. However, we do need to fix the arm pump issue as it's held us back a little and it's disappointing we weren't able to fix it before Jerez.
We've had some really good results at Estoril in the past, I got my first 250cc win there so I'll be aiming for another good result but it would be really nice if we can have some better weather for the weekend!."
Marc Márquez
"We are highly motivated heading to Portugal, after the win in Qatar and second place at Jerez. We are in really good shape right now, as we were only in action at Jerez a few days ago. We will be very focused, because it is a tricky track. We had a very positive test last year there and there will be some useful reference points to help me for the race. I am really looking forward to getting back on the bike."
Maverick Viñales
"Estoril is a track that I like. We had a great result there last year and this time around we have to be at 100% to give our best. Leaving Jerez with a sixth place means that we have to change our mentality and maintain our motivation. The good thing about having two races back-to-back is that we can quickly forget about Jerez and a difficult race, moving onto the Portuguese round with much excitement."
Miguel Oliveira
"We have to forget about last weekend's race and reflect on things. Moving forward is the aim now. Estoril is my home round and I will have plenty of fans in attendance, whilst my goal there will be to enjoy myself. We will work to be one of the frontrunners. It is a difficult, technical circuit, but also a lot of fun. Riding at my home Grand Prix makes it an extra special occasion."
Álex Rins
"Estoril is a circuit where I have ridden just the once, but I felt good there. We have to continue working in the same way with the bike, whilst also looking for a little more power in order to keep up with the KTM riders. I am very happy with the fourth place at Jerez —it serves as a boost for the Portuguese GP. Heavy rain is expected there, but it will be the same for everyone and we will all have to adapt to the conditions."
Álex Márquez
"Estoril is a new track for me and I don't have any reference points. We will try and work like we did in Jerez in order to continue to get good results. I will do everything that I can to get to know track and continue my adaptation to the Suter. We will continue to work with the team to learn and to earn the best result possible."