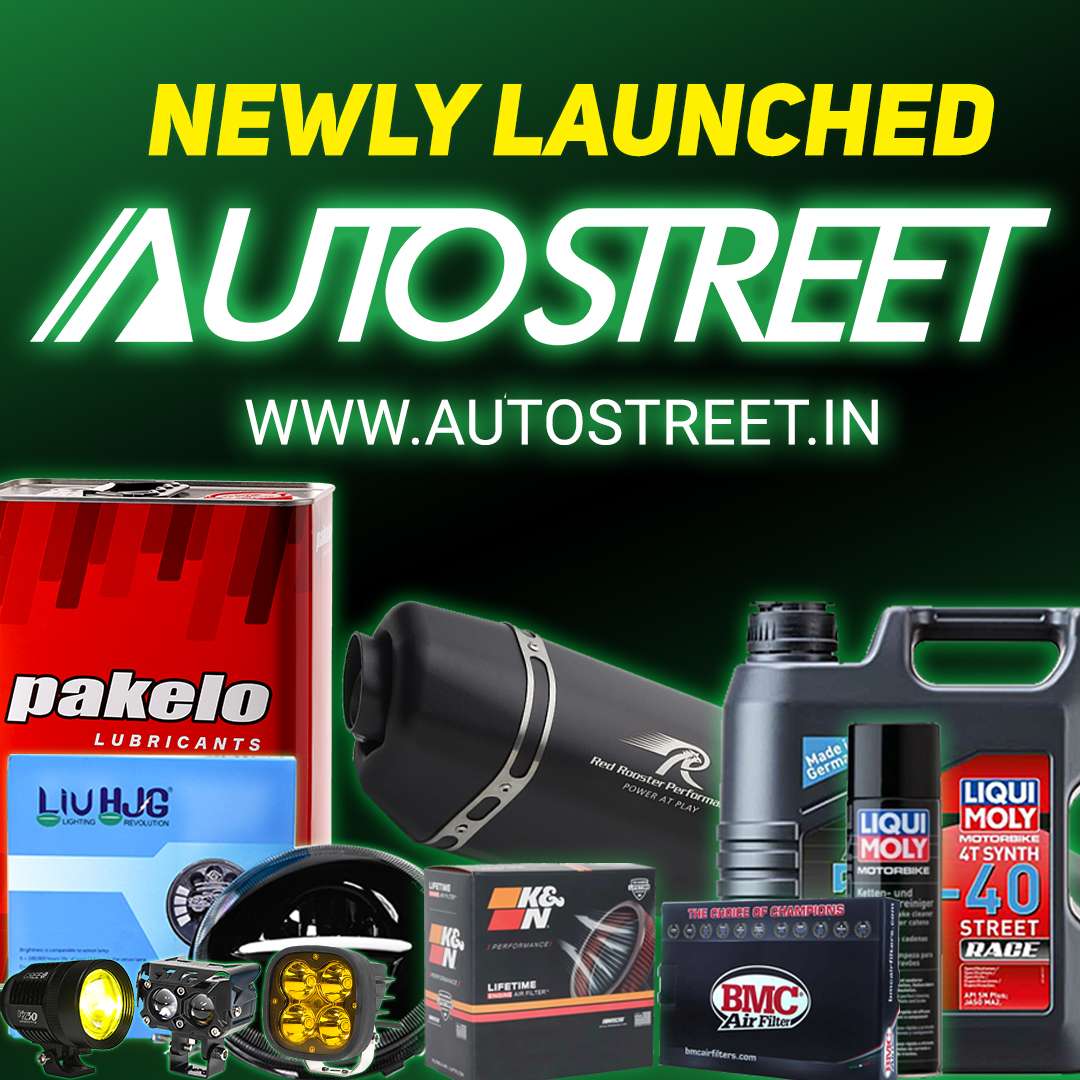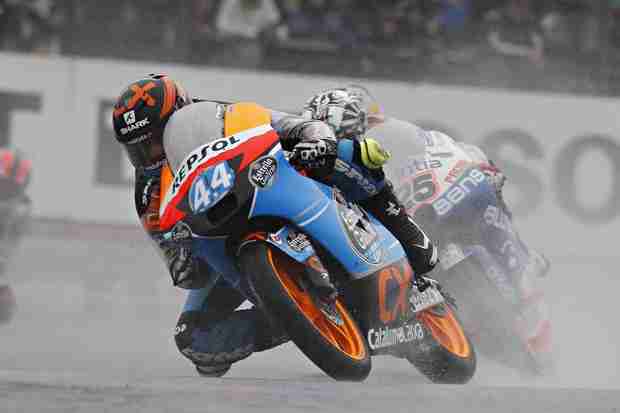 Rainfall made for an unpredictable French Grand Prix at Le Mans for the Moto3 riders, as the track became incredibly slippery and difficult to judge. Just 15 of the 36 starters completed the race, with two Repsol riders –Maverick Viñales and Miguel Oliveira– amongst those experiencing crashes.
Maverick took the early lead, whilst a bad start relegated Oliveira to tenth. Rins made up eight places from the start line. The first time across the line was taken by Maverick in second, with Oliveira eighth and Rins sixteenth. Many riders made attempts to break away, including Salom and Faubel, but the ever-alert Oliveira and Maverick managed to keep them close. It was clear that this was going to be a question of endurance, and so it proved. Rider after rider went to ground, including some of the leaders.
It looked as if Oliveira was going to be able to escape for his first Grand Prix victory, taking advantage of a crash for Faubel on lap thirteen, but he followed the Spaniard in crashing two laps later. That left the lead to Viñales, with Rins behind in sixth and keeping up with the pace –despite riding with a fractured right little finger. Viñales was the favourite for victory, but the twist in the tale came when he also made a mistake and crashed on the exit of a corner. French rider Louis Rossi took the win, with Álex Rins coming out on top in a battle with Antonelli to take his first podium. His third place deserves extra credit as it came in just his fourth GP, in very difficult conditions. Following the French GP, Viñales lies second in the overall standings, twelve points off leader Sandro Cortese. Oliveira drops down to sixteenth with eleven points and Rins moves up to fifth with forty-four.
Maverick Viñales
"That was a really hard race, with a lot of water on the track and a lot of rain falling. I am happy –obviously not because of the crash, but because of the pace that we had up until then. We made a bit of a rookie mistake in pushing harder, which led to my crash. I could have had a great race and extended my advantage in the overall standings, but now I have to turn my attention to Montmeló in two weeks time".
Miguel Oliveira 
"I did everything that we had planned. At the start of the race we took things with calm, as the weather conditions were very difficult for everyone. I followed the leader and didn't want to be the one setting the pace. That was our plan, but when Faubel crashed I was left up at the front on my own.
My aim was still to keep going at my own pace, but my fall put an end to that. The conditions were really tough, so it was always going to be a question of seeing who could keep upright. I want to apologise to my team, because I don't think that we deserved this".
Álex Rins
3th at 28.899 sec
"I still can't believe it. This was a completely unexpected result for us, starting from 26th. I started with the intention of enjoying the race and doing as well as possible, but the fact that many riders ahead of me crashed out allowed me to move up positions. That further added to my motivation, and finishing third is a great result. My hand didn't bother me too much; yesterday I broke my little finger but I had an injection this morning that helped me to put up with it today without too many problems".