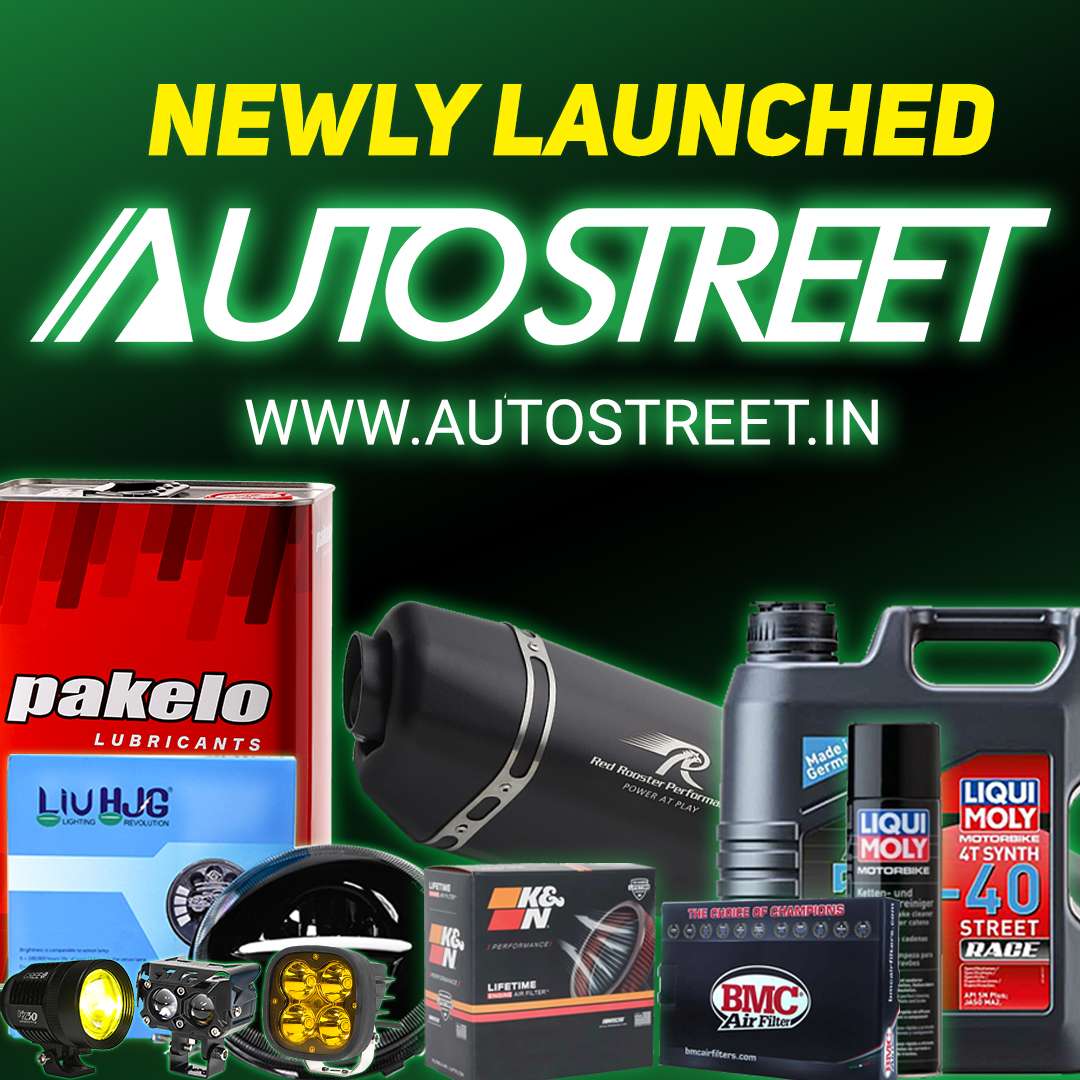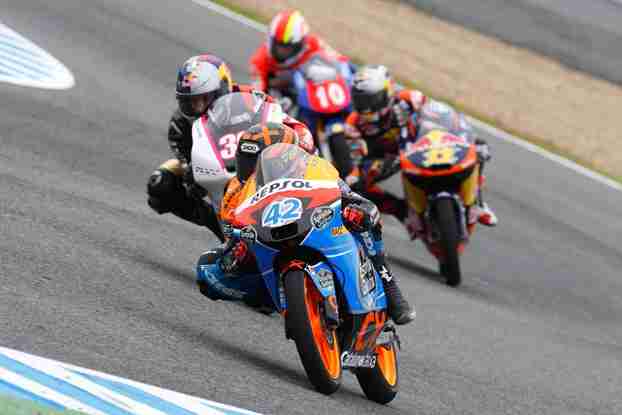 Difficult track conditions made the opening race of the day at Jerez a lottery, in which the Repsol riders had a starring role. Oliveira and Rins both led the Spanish Grand Prix, but a crash for the former and a run-off+crash for the latter ended their chances of victory or a podium. Oliveira had to retire from the race after his fall, whilst Rins was just edged out in the battle for the rostrum and placed fourth.
Winner of the opening Moto3 race of the year, Maverick Viñales had a big scare on the opening laps and ran off track whilst trying to stay upright, but made a great comeback to move up from 28th to 6th in the Spanish GP. Álex Márquez was making his debut in a tough race, but earned a creditable twelfth at his home round. Of the 34 riders who took the start, only 17 finished the contest.
Rins started from pole and took the holeshot, with Oliveira in third, Viñales ninth and Márquez tenth going into the first corner. Oliveira looked to make a break, but a crash on the fourth lap forced him to end his participation early at Jerez. Álex Rins took over the lead and established an advantage of 3.5 seconds, but a run-off allowed rivals Rossi and Fenati to catch him up. Rossi crashed later and the battle looked set to be between Fenati and Rins, but the Spaniard also suffered a fall at the end of the straight —later picking up his bike to place fourth.
Further back, Viñales moved up positions from low down on the grid to place sixth, whilst Álex Márquez ended his debut in twelfth. After the opening two races, Viñales lies in second in the overall standings, ten points behind leader Fenati. Rins is fifth, Oliveira eighth and Márquez seventeenth.
Maverick Viñales
6th at 55.857 sec.
"That was a difficult race. I was taking things with caution on the opening lap, but I had a scare and went off track. It wasn't easy, moving up from 28th to 6th in tough weather conditions and with some problems with the rear that hindered acceleration. I tried to push my hardest, but I ran out of time. I am a little disappointed, because we could have been up at the front today. The important thing was taking points, so sixth is decent. We now have to get a good setting for the bike and focus on Estoril."
Miguel Oliveira
"That was a short race for me. I rode three laps and then crashed. I was not pushing excessively hard, but on the first corner I hit a puddle by the rumble strip and crashed. I am not sad about everything, because we showed in practice that we can be up there. We have to focus on the next race now, in Estoril, which is my home round. I turned my bike inside in order to avoid causing problems for the other riders, but the marshalls wouldn't let me continue after I tried to restart. It happens, I'm sad about it, but you just have to move on".
Álex Rins
4th at 37.061 sec.
"That was a very eventful race, because at the Nieto and Peluqui corners the track was very wet and provided a scare with every lap. I had a good start, got out in front and pushed, but once I ran off track I was caught by Fenati. After that I made mistake and had an unfortunate crash. I didn't throw in the towel though, because I knew that I had the pace to get back up there.
Fourth is a great result. I was faster when I was in the lead, but I calmed things down after a few scares and after the crash my bars weren't in great condition. I think the result would have been even better were it not for the crash".
Álex Márquez
12th at lap 1
"That was a very difficult race. I had a crash, but was able to get back on track and gradually move up the order, as I felt comfortable on the bike despite the adverse weather conditions. I eventually placed 12th; I wasn't expecting to take points from this race, especially after seeing that I was in 22nd after the crash. I have to be happy with finishing the race in this position and will head to Portugal very optimistic about what we can do there".