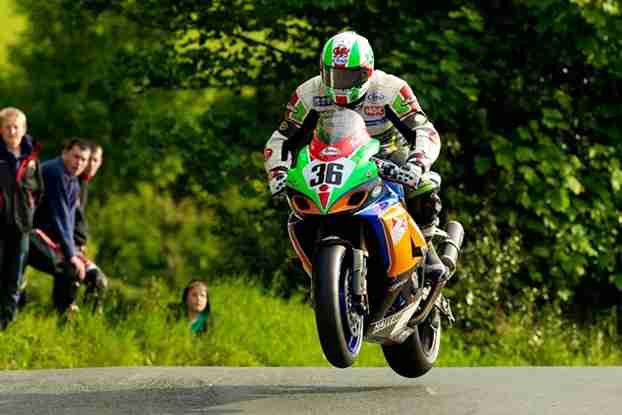 Paul Owen will be riding the 'WeTrackBikes.co.uk' Honda CB1000RR at the 2012 Isle of Man TT fuelled by Monster Energy. The Llangollen-based racer received backing from the Midlands firm after the bosses read an article about Owen in Bike magazine.
"I met Lea and Andy from WeTrackBikes at the Bike RS offices in Birmingham and there was an immediate rapport between us: they're both keen bikers and were really pleased to be getting involved with the sport. There's a lot to do, but with the support of my new sponsor we'll have the bike sorted and ready to go in plenty of time for the North West W200 in May. My main goal for the season is to contest the Privateers Cup at the TT and thanks to the team at WeTrackBikes.co.uk I've never been in a better position to do this."
The mugs4u.com-supported rider's Honda will be fitted with one of the company's Bike RS tracking units in addition to being dressed in the corporate colours.
He continued to say "Andy Wiggett, of WeTrackBikes.co.uk, explained all about the unit during the meeting. One of the things that really sets this product apart from the competition it that it doesn't take any power from the bike's battery so it's ideal for race, hobby and classic bikes alike."
One of the features of the unit that will be utilised while Own is out on the roads is the communication facility – the unit emails you to provide the location of the bike and what it's doing – it will be set to update Owen's Twitter feed while he's out in practice and racing.
Owne added "If you see a tweet from me saying I'm doing 200mph at the NW200 or TT, I haven't completely lost my marbles, I won't be on my mobile phone, it'll be the bike tweeting through the magic box installed by my sponsors!"