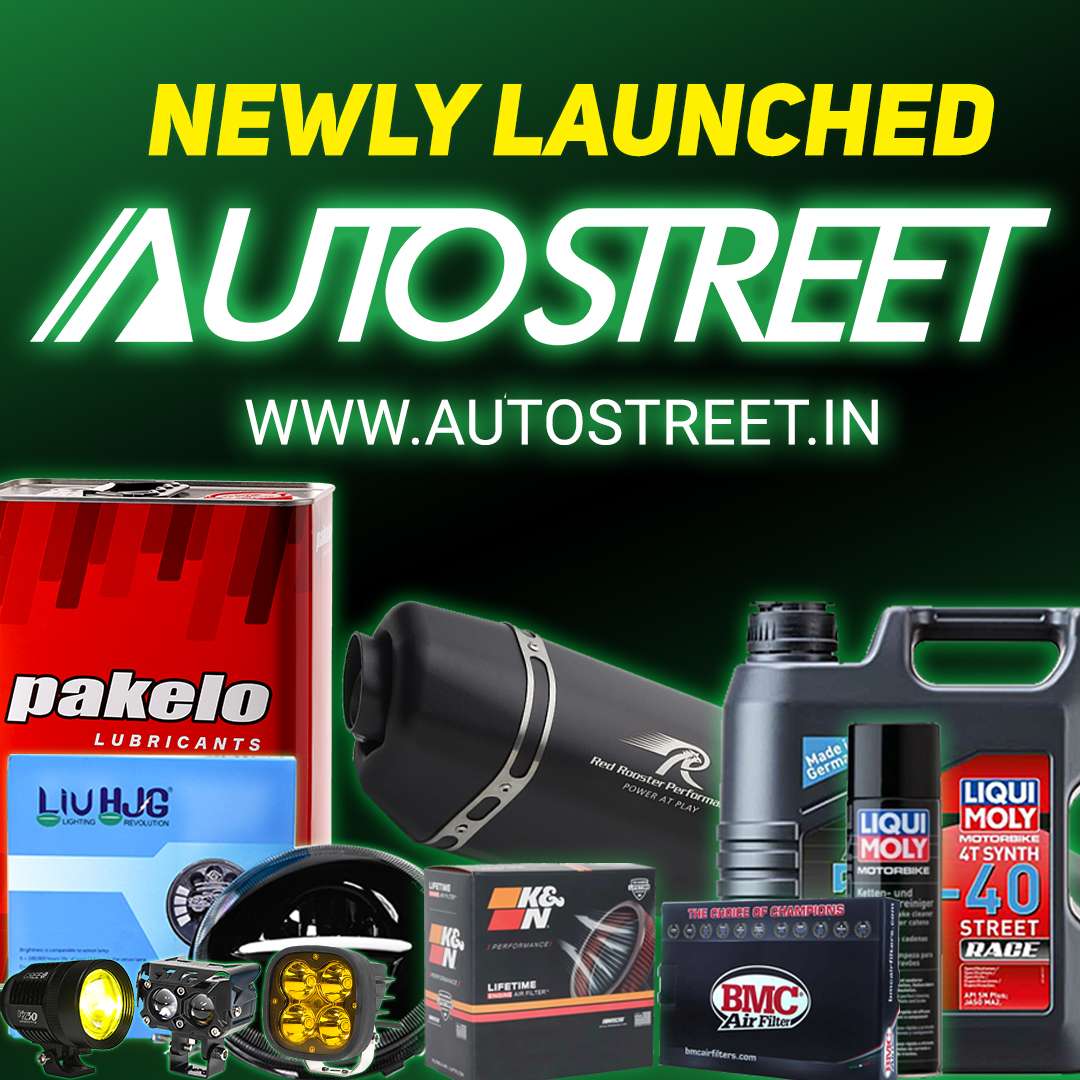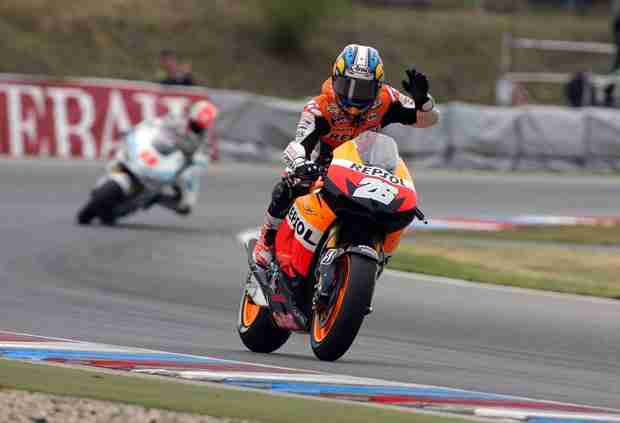 Dani Pedrosa today has proved that he is not to be ignored and proved his worth to the entire MotoGP world not just with a win but with a win in difficult conditions against a very competitive Lorenzo in a race that came down to the last lap. Pedrosa made the final pass against Lorenzo just two turns ahead of the finish line. Jorge Lorenzo was ahead for more than half the race and Pedrosa silently followed him and never let Lorenzo get a lead on him. Pedrosa made his first pass at Lorenzo in the 11th lap and from then on it was a constant battle between them. Defensive lines, very close overtakes and hard, late braking, this race had it all. The race finished with the podium filled by Dani, Lorenzo and a well deserving Cal Crutchlow.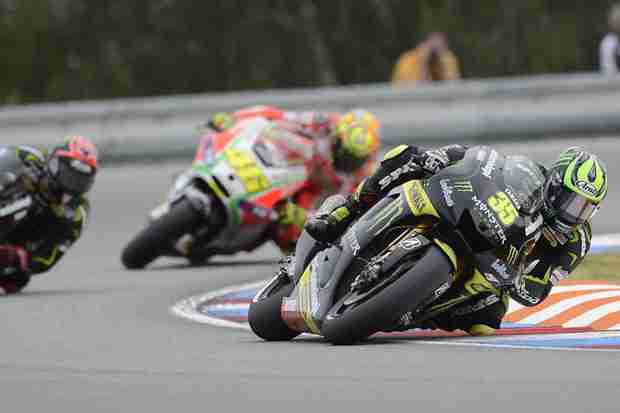 Cal Crutchlow was followed by his team mate Dovizioso. Stefand Bradl and Alvaro Bautista came in 5th and 6th respectively, while Valentino Rossi  after a fight with Dovizioso for a couple of laps went down to 7th position. Rossi's desmosedici was acting weird and kept chugging out a lot of white smoke during hard braking in the first few laps and once more later on in the race. The smoke brought in memories of Spies blown engine last race, luckily the engine seemed to keep going and Rossi continued to race but his times took a hit and that's when Bradl and Bautista caught up and passed him.
Ben Spies bad luck just does not seem to end, he had a bad start and found himself behind Dovizioso and Rossi and probably had shocker when Rossi's engine started smoking and immediately dropped to 11th and went all the way to the 14th spot before starting to catch up. He came back up to the 8th spot and but on a right hander lost his front and crashed out of the race. This left Randy de Puniet at 8th spot and ahead of Ducati satellite rider Karel Abraham and his team mate Aleix Espargaro.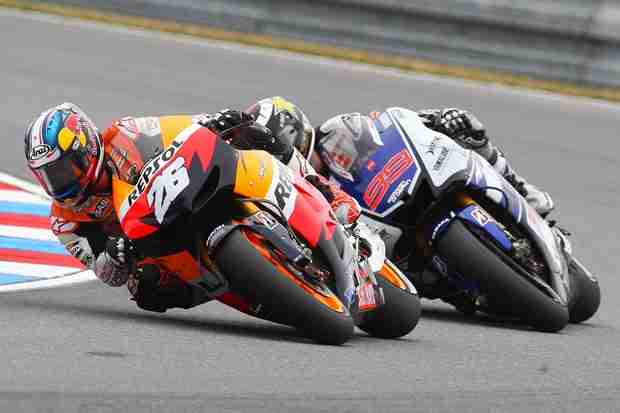 With all the major announcements for the next season made, this Brno race was something that gave us all a good jolt that MotoGP is still alive and kicking. Next year may not have Stoner, but it has a Marquez. Pedorosa all this while silent but still in contention rides his heart out in a race that we will not forget for a long long time. Rossi is still trying, he will try with a competitive M1 next year not just for a flash career finish but surely he will aim for nothing short of the top spot. Cal Crutchlow finally makes a well deserved podium presence and is starting to look in much better form while his current team mate will try to tame the Ducati next year. But forget all that, with today's win even though Lorenzo is still at the number one spot with 245 points Dani Pedrosa is right up behind him with 232 points, this MotoGP season has just been opened up wide and we still have plenty of races to go with all riders starting to become more aggressive.
Dani Pedrosa
"Today was one of my best races in MotoGP ever, to win with a big gap is always nice, but to have a battle like today with Jorge, it's sometimes more rewarding. It was a difficult last lap because I knew that Jorge was very fast in the middle of the corner and I could hear the bike right on me and I knew that just the smallest gap would allow him to pass. In fact, in that left corner I opened the door just a little more than normal and 'boom' he was there, I could see his bike in my face! With just half a lap to go, I was a little more nervous than before but I knew I had some strong points coming to the end of the lap.
I tried to get the best drive out of the hill and then in the last corner I was beside him, when I released the brakes we were side by side in the corner and I was able to take my line and win the race. It was amazing and I'm really happy with this victory, for all my team and also for my father because it is his birthday! For the Championship we must keep up this momentum as Jorge is riding very strong and consistently in the top two. Testing will be important to set us up for the final part of the season, so let's see what we can do".
Jorge Lorenzo
"I really enjoyed that race, mainly in the last laps, Dani and I tried everything for the win. We are so close in the Championship that every point is important. It was a very strategic race, in some parts of it I was slowing down to relax a bit and get some air and I think Dani was a little later on as well, staying calm and preparing for the last laps. When Dani was pushing a lot I took a lot of risks to stay with him and finally I had to try to pass him, the victory was so close I had to try. This time Dani was cleverer than me and braver so congratulations to him, next time maybe it will be different! A big thank you to my team as well who worked really hard and made a very competitive bike for me."
Cal Crutchlow
"It feels fantastic to finally score my first podium in MotoGP. This has been the perfect weekend for me because I signed a new contract with the Monster Yamaha Tech 3 Team and then scored my best ever qualifying result yester day. So to cap it all off with a podium is a great feeling and hopefully I've already gone a little way to repaying the faith Tech 3, Yamaha and Monster have shown in me. It wasn't an easy race because I was on my own for most of it and it was a real test of concentration. The pleasing aspect is my pace was really consistent throughout, but it had to be because I knew Andrea was behind. I basically raced my pit board so I knew where he was but I knew he was going to be hard to beat when you look at how well he has been riding lately. I felt comfortable holding the gap to him but I couldn't afford to make a mistake because I knew he'd be ready to pounce. It felt great when I came across the line and saw my crew celebrating because they have given me unbelievable support. I feel the pressure is off a little bit now, so hopefully today's podium is the first of many. To end a 12-year drought for a British rider to get on a MotoGP podium is also a great feeling. It seems a long t ime since Jeremy McWilliams did it, so I hope the British fans don't have to wait that long for the next one!"
MotoGP Brno results
02. Jorge Lorenzo — Yamaha Factory Racing — Yamaha YZR M1 — + 0.178
03. Cal Crutchlow — Monster Yamaha Tech 3 — Yamaha YZR M1 — + 12.343
04. Andrea Dovizioso — Monster Yamaha Tech 3 — Yamaha YZR M1 — + 18.591
05. Stefan Bradl — LCR Honda MotoGP — Honda RC213V — + 25.582
06. Alvaro Bautista — San Carlo Honda Gresini — Honda RC213V — + 29.451
07. Valentino Rossi — Ducati Team — Ducati Desmosedici GP12 — + 34.514
08. Randy De Puniet — Power Electronics Aspar — ART GP12 — + 1'04.285
09. Karel Abraham — Cardion AB Motoracing — Ducati Desmosedici GP12 — + 1'08.278
10. Aleix Espargaro — Power Electronics Aspar — ART GP12 — + 1'09.972
11. Toni Elias — Pramac Racing Team — Ducati Desmosedici GP12 — + 1'10.003
12. Yonny Hernandez — Avintia Blusens — BQR FTR — + 1'24.040
13. Colin Edwards — NGM Mobile Forward Racing — Suter BMW — + 1'27.898
14. Michele Pirro — San Carlo Honda Gresini — FTR Honda MGP12 — + 1'36.165
15. James Ellison — Paul Bird Motorsport — ART GP12 — + 1'40.565
16. Mattia Pasini — Speed Master Team — ART GP12 — + 1'41.226
17. Danilo Petrucci — CAME Iodaracing Project — Ioda TR003 — 1 lap
MotoGP Rider championship standing post Brno
| Pos. | Rider | Bike | Nation | Points |
| --- | --- | --- | --- | --- |
| 1 | Jorge LORENZO | Yamaha | SPA | 245 |
| 2 | Dani PEDROSA | Honda | SPA | 232 |
| 3 | Casey STONER | Honda | AUS | 186 |
| 4 | Andrea DOVIZIOSO | Yamaha | ITA | 150 |
| 5 | Cal CRUTCHLOW | Yamaha | GBR | 122 |
| 6 | Stefan BRADL | Honda | GER | 105 |
| 7 | Alvaro BAUTISTA | Honda | SPA | 102 |
| 8 | Valentino ROSSI | Ducati | ITA | 100 |
| 9 | Nicky HAYDEN | Ducati | USA | 84 |
| 10 | Ben SPIES | Yamaha | USA | 66 |
| 11 | Hector BARBERA | Ducati | SPA | 60 |
| 12 | Aleix ESPARGARO | ART | SPA | 45 |
| 13 | Randy DE PUNIET | ART | FRA | 41 |
| 14 | Karel ABRAHAM | Ducati | CZE | 25 |
| 15 | Yonny HERNANDEZ | BQR | COL | 21 |
| 16 | Michele PIRRO | FTR | ITA | 18 |
| 17 | Colin EDWARDS | Suter | USA | 17 |
| 18 | James ELLISON | ART | GBR | 14 |
| 19 | Mattia PASINI | ART | ITA | 13 |
| 20 | Ivan SILVA | BQR | SPA | 11 |
| 21 | Toni ELIAS | Ducati | SPA | 10 |
| 22 | Danilo PETRUCCI | Ioda | ITA | 9 |
| 23 | Steve RAPP | APR | USA | 2 |