Yamaha is back at what its does best in the racing scene in India with the Yamaha R15 One Make Race Championship – 2011 at the Madras Motor Race Track in Chennai. This event is part of the Indian National Racing Championship 2011 being organized by Madras Motor Sports Club (MMSC) and the Federation of Motor Sports Clubs of India (FMSCI).
The championship starts from 4th June, 2011 till the 2nd October, 2011. Each round will have separate races for Novice & Expert categories. The races will be held at Madras Motor Race Track, Chennai and the Kari Motor Speedway, Coimbatore.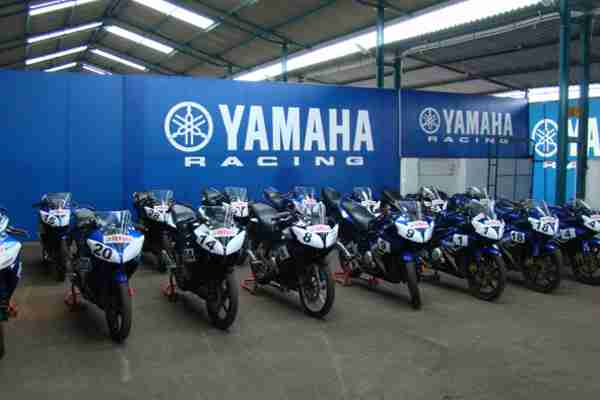 The event will be open to all Yamaha as well as non-Yamaha customers thereby offering them an opportunity to pursure their racing instincts on Yamaha's flagship model — the YZF-R15. Participants are sure to have a thrilling experience as the competition bikes would be modified with Daytona Racing Kit. These kits are developed using valuable experience gained from MotoGP & World Superbike racing and are designed exclusively for racing purposes in a closed circuit.
You can register for the championship here.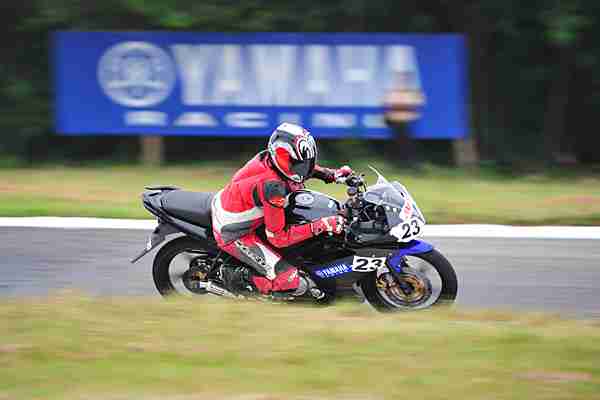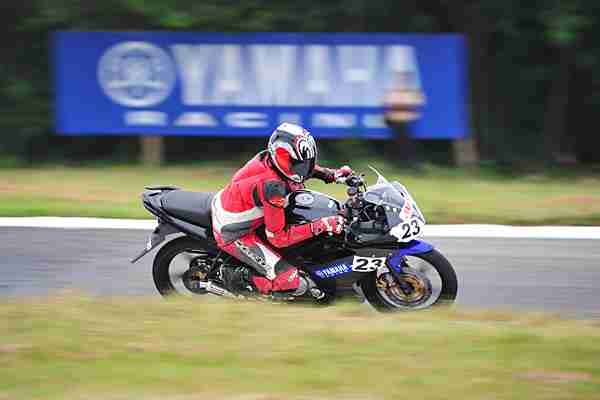 ABOUT YAMAHA R15 ONE MAKE RACE CHAMPIONSHIP
Motor Sports has always been an integral part of Yamaha's corporate culture since the company's incorporation and is a way of expressing the 'spirit of challenge' that it values so highly. We have been organizing Racing Championships in India since 2008. We plan to inculcate the true racing spirit among the Indian biking enthusiasts and aim to take the racing culture to new heights within the country.
After an overwhelming response of R15 ONE MAKE RACE CHAMPIONSHIP 2010 & RIDING CLINIC 2010 & 2011, INDIA YAMAHA MOTOR PVT. LTD. announces the next season of its races "YAMAHA R15 ONE MAKE RACE CHAMPIONSHIP-2011" as a part of MMSC FMSCI Indian National Racing Championship 2011. We at "Yamaha" take this opportunity to invite you with your family & friends to participate in the YZF R15 Class. The Yamaha R15 one make race championship is an open championship for both Yamaha and Non Yamaha customers.
With good racing track facility coming up in India, our aim is to provide true experience of Racing Instinct and Unmatched Performance to young biking enthusiast. To make their experience more exciting the YZF R15s would be modified with DAYTONA RACING KIT. The Racing kit includes Muffler Assembly, Open ECU, High raise Cam Shaft and Petal shaped Disc.
RACE CATEGORIES
Class   Group  Classification   Stroke     Category   Races
1           D      Yamaha-R15    4 stroke    Novice      2
2           D      Yamaha-R15    4 stroke    Open        2