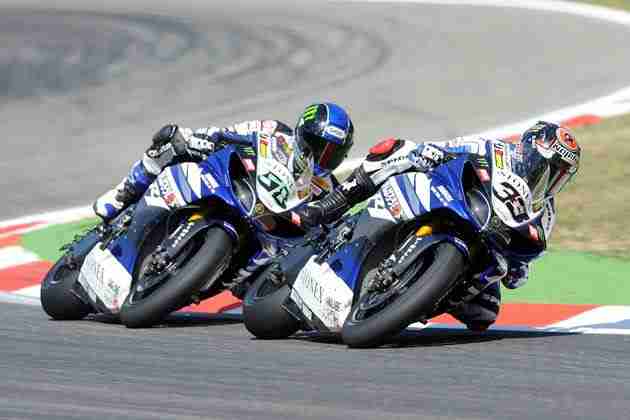 Eugene Laverty and Marco Melandri, riders for the Yamaha World Superbike team are deeply saddened by the news of the factory team pulling the plug on its WSBK journey. Despite a good showing by both their riders, the team won't participate as a factory outfit in the 2012 season.
Laverty, who is 4th in the championship, was taken aback by the sudden announcement on 1st of August. He said this on his Twitter account: "Today's news of Yamaha pulling out of WSB came as a shock to me as well. Really disappointing for the entire team- a great bunch of guys."
For Marco Melandri, the news came as a rude blow to his WSBK ambitions. In his interview with motosprint.it, Melandri explains that under his contract terms if he was third in the championship by 31st July, his contract would automatically be extended for another year with the works team. Expecting to hear an official statement regarding the same, Melandri was happy to settle down with Yamaha in WSBK after constant shuffling of teams for the past four years. Now, however, he is back in the market on the lookout for another ride for next year.
Source: motosprint.it