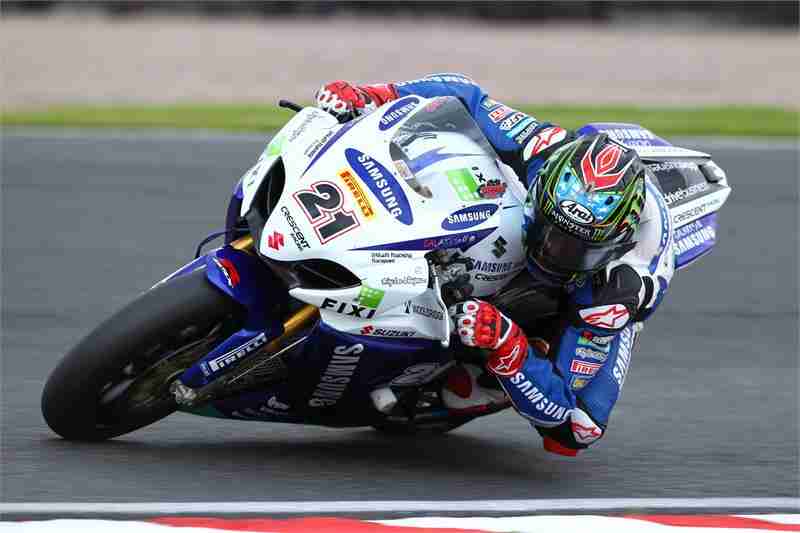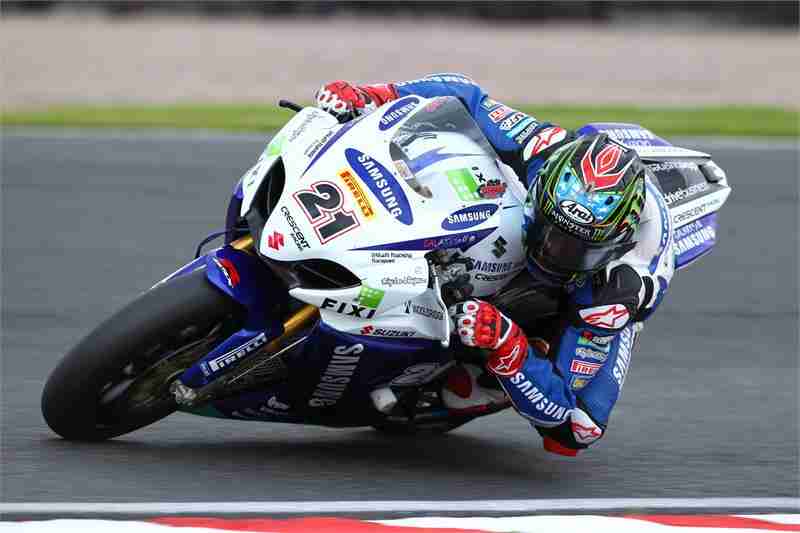 Leading British Superbike Championship contenders Samsung Crescent Suzuki has confirmed it will go up against its world championship counterparts with a wild-card entry in the upcoming Silverstone World Superbike event.
The team, helmed by Jack Valentine, had originally intended to race at Donington Park earlier this season, but chose to delay it's outing until Silverstone instead.
Both John Hopkins and Jon Kirkham will ride at Silverstone, the former returning to the WSBK for the first time since making a handful of outings in 2009 aboard a Stiggy Honda, while the latter will be making his international Superbike debut. For Valentine, he is looking forward to pitting his team against the world's best once again, three years after Tom Sykes very nearly reeled off a sensational victory at Donington Park aboard the Rizla-backed Suzuki.
"This is a kind of busman's holiday," he said. "Taking a break from racing by going racing. But seriously, taking a one-off ride in the WSB series is a great way for our riders to further develop their bikes and practice some race craft without the pressures of the championship they're in — and at the same time giving the fans and sponsors an extra run-out.
"We've had good success in the past with wild card rides, too, like Tom Sykes' podium in 2008; we're not there just to make up the numbers. And we can bet Hopper will be out to make a statement or two! We're certainly looking to run competitively. Our only disadvantage is that we normally run under British superbike rules, which allows only one bike per rider, not two. That said, we've got one of the most professional teams in the sport, they're able to turn any job around very quickly and very accurately. We should be okay.
"This will be valuable track time at Silverstone for Hopper and will be excellent preparation for when we come back for the BSB Showdown round later this year — there's nothing like racing to get a real grip on how a bike's performing at a circuit. JK is needing some extra bike time, too. We've been working hard to find an optimum set-up for him and the WSB weekend will offer him plenty of good track time to improve his set-up. We're really looking forward to it, hopefully we can spring a surprise or two on the regulars."
Source: crash.net