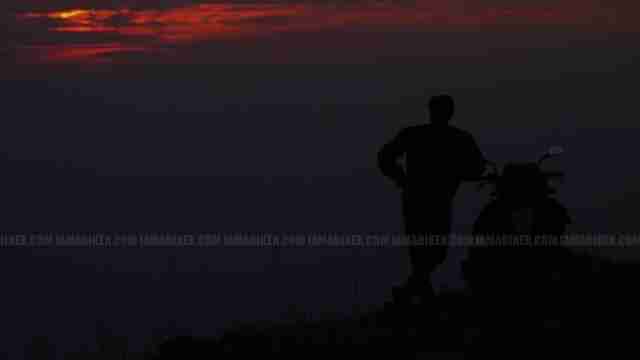 Couple of days back a close friend of mine told me that by the time you are thirty, freedom means a lot more than what we feel it is right now, A lot of things get added and a lot of things get subtracted and life will just have you doing what it wants you to do and not what you want to do. Bigger responsibilities and bigger paychecks give you the sense of achievement but deep inside there is a part of you caged just wanting to be free!
I'm not thirty, not even close, but I do realize what he said, we attribute freedom to more the physical/material world right now and base it on the financial independence and general acceptance in the social group.
My first ride ever was a week after I got my bike, I didn't ride far, just about 100kms outside the city. I felt a lot of things that day, but foremost of it was the sense of being free! Having a beautiful piece of engineering listening to everything I say, going where I want to, no deadlines, no destinations and no limits! I felt a slice of heaven right there sitting on my saddle.
I'm not a traveller nor am I an explorer, definitely not a lost soul searching for a glimmer of hope to give new meaning to his life. I'm just another guy who is love with the road.  I go where it goes, to places that never bore. Little caverns of freedom that give me a sense of inner joy and make me realize how trivial most things  in our daily life are, and how we are part of this huge world with innumerable variations working together in perfect harmony.
I ride not to prove a point, but because in that moment when the world is flying by I know nothing else matters and I am free, and true to my heart I am proud to say, my name is Avin Richards, and I AM A BIKER!