If you do not know it yet, the Isle of Man TT from 2011 has a separate section for electrics and by no means are they less thrilling! In 2010 the winners were the company called the MotoCzysz and this year they return with something better!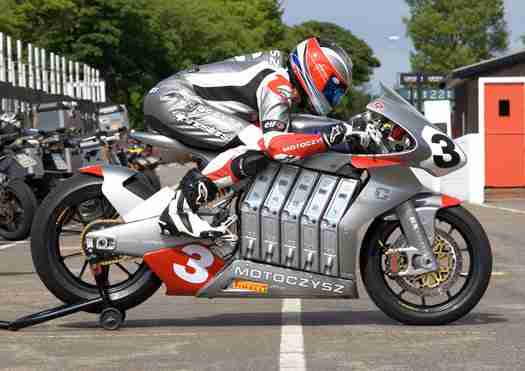 The new motor featuring the D1-11 VDR Digital Drive which the company from Oregon is busily preparing for the start of the race TT Zero, appears to be on a  spruced up the bike from last year, which passed the first order of the electric competition. The MotoCzysz E1pc engine will now run on a three phase electric motor on AC that should provide more than 200 hp.The engine is believed to constantly rev up-to 10,000 rpm!
To gain at least a small impression of how much power we are talking about here, just have a look at the video below!

Another video taken during the testing: