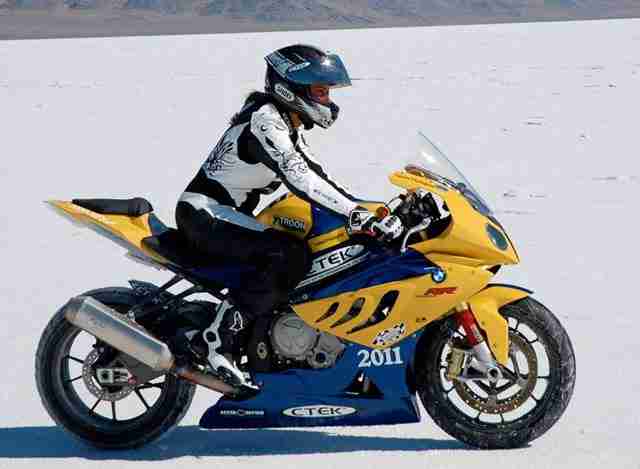 Valerie Thompson has become a member of an elite group after achieving a speed of more than 200mph on Bonneville's famous salt flat track. The surreal setting where Valerie Thompson achieved her success was the famous Utah salt pan where many other records have been set. At the 8th annual BUB Speed Trails — on her first time out on the S1000RR — she reached an amazing 201.01mph (323km/h), beating every other BMW competing at the event.
Bonneville's gleaming white flats may look alien but for super-speeders like Valerie, they are known as the best place on earth to push their vehicles right to the edge of their abilities. Of course, while the conditions may be ideal for achieving amazing speeds, that doesn't mean it is an easy task. Only 10 percent of those who set out to break a record at Bonneville each year actually achieve it. Valerie's skill helped put her in that select group but she is convinced she wouldn't have managed it without her "wicked fast" BMW motorcycle.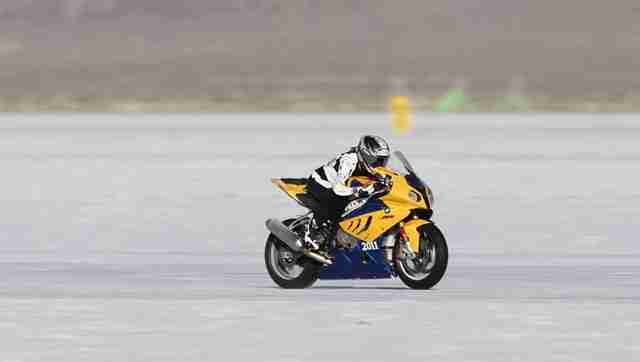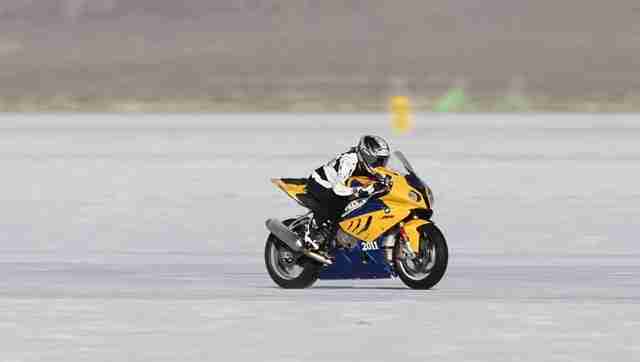 "Could I have achieved this record on anything else? Quite simply; no. I've ridden all sorts of bikes on the Flats and I know what they can do. The BMW is head and shoulders above other production motorcycles available for this extreme test of speed. Exceeding 200mph has been a dream of mine for a long time. It's an odd combination of emotions now I've done it. It's an energizing and thrilling experience with a few moments of sheer terror thrown in!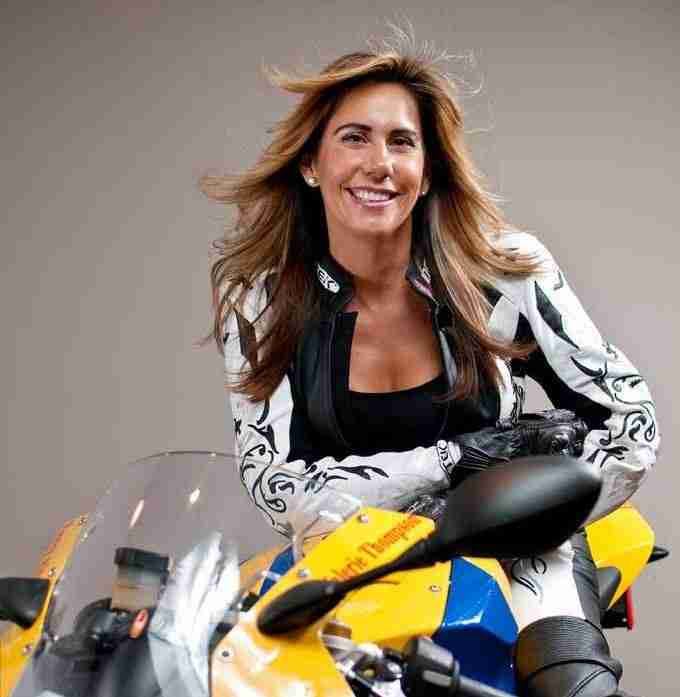 "The RR feels totally right for me — it's wicked fast and it fits me like a glove. I love so many things about it: it's smooth even at high speed, it shifts easily and it's the best handling bike I've ever had the opportunity to ride. I guess I'd be lying if I didn't say its rocket-like launching was my favorite advantage!"
The history of the Bonneville Salt Flats as a location for incredible speed achievements dates right back to 1935, when Sir Malcolm Campbell and his universally-known Bluebird took to the salt. Since then, other famous names on both two and four wheels have followed in his tire marks. Valerie says altering the set-up of her machine helped her to reach the magic 200mph mark, "First we set up the bike with a slightly higher gear and topped it off with race gas. Plus I changed my riding position as the bike got up to speed which I believe helped quite a bit. It was my first time with the RR, so every run was a learning experience. The biggest thing I learned was that I truly love this bike."
While Valerie's competitive side pushes her to reach her goals, she also uses her success to shine the spotlight on the causes she supports, including children's charity HopeKids, which supports children in Arizona facing life-threatening illness.
"I've actually just been advised that I am one of two recipients of the 2011 American Woman Riders Community Hero Award based on my competitive efforts and community support. Shortly after the BUB Speed Trials, the organizers of the 9/11 Remembrance event in Las Vegas asked me to be the celebrity leader of their 9.11k memorial run. We had an opportunity to display the BMW we ran at Bonneville for thousands of attendees at this multi-day event and I was truly honored to be involved."
While the racer may have fulfilled one of her dreams in 2011, she's already looking to the future "My current goal is to find a sponsor to help us run a full year in the NHRA Pro Stock Motorcycle class and compete for Rookie-of-the Year honors. I also want to get my own BMW to compete at additional land speed racing events." With those plans, it's clear Valerie certainly won't be slowing down in 2012.