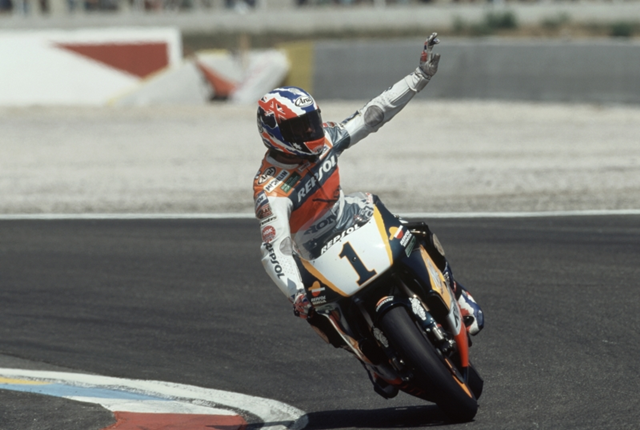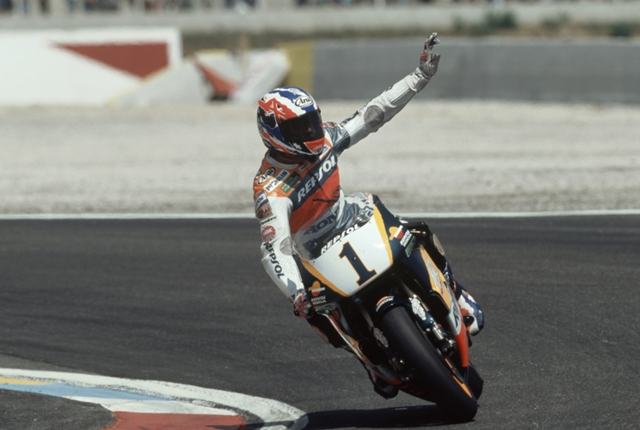 On March 26th, 1995, the Motorcycling World Championship started a season with the arrival of a new sponsor in the premiere category. The Repsol livery painted with an attractive design the official NSR 500 of the Honda Team. In his first race, Mick Doohan inaugurated in the best way the collaboration of the two big international companies, achieving the first of the 35 victories by one of the most solid and successful partners of the Motorsport world and especially of the Motorcycling World Championship.
Today, 16 years later, Casey Stoner achieved at the Aragón Grand Prix victory number 100 in the Motorcycling World Championship for the Repsol Honda Team. A success that confirms this long-lived pair of Repsol and Honda as one of the most important and successful teams of Motorcycling history. The Australian adds today's triumph to the list of successes achieved by great riders such as Mick Doohan, Valentino Rossi or Álex Crivillé, who got on the first step defending Honda's orange and blue colours so characteristics of the Motorcycling World Championship.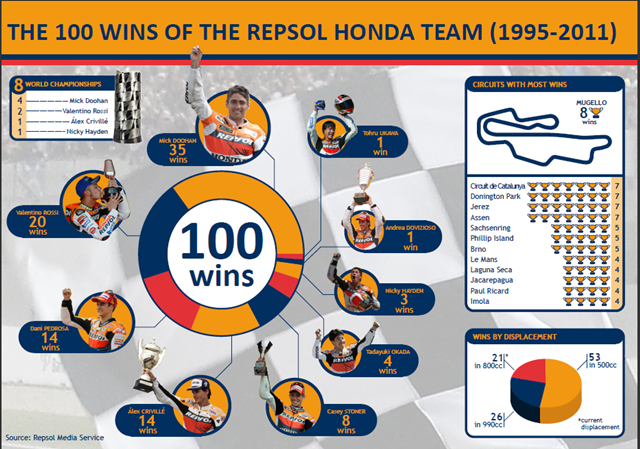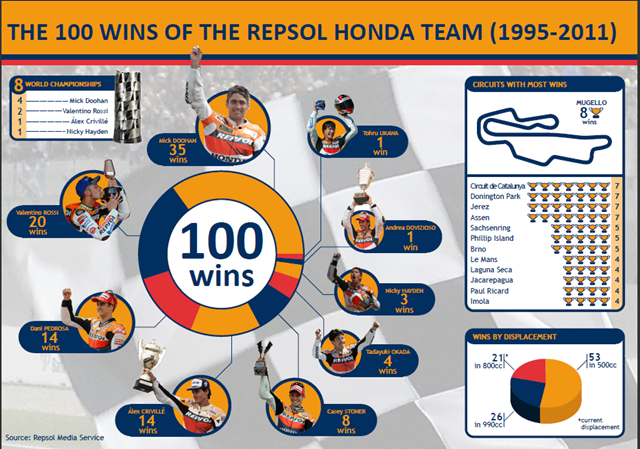 It has been 16 years in which the Spanish energy company and the Japanese motorcycling brand have built a relationship which translated into 8 World Championship titles in the premiere category, thus achieving international recognition which started with that first victory of Mick Doohan. That win was followed by another 34 for the Australian, a major player in this feat. It was a Spaniard, Álex Crivillé, who took over when Doohan retired. The noi de Seva wrote a golden page of the Spanish and International Motorcycling when he became 500cc World Champion in 1999. With his pass to MotoGP, Valentino Rossi showed again the strength of the Repsol Honda Team by achieving 20 wins and 2 World Championship titles, followed by the one achieved by Nicky Hayden en 2006.
The same year was also the debut of Dani Pedrosa who, currently together with Andrea Dovizioso and Casey Stoner, is part of the most powerful line-up of this year's World Championship and sets the reference of the Continental Circus. With today's victory, the Repsol Honda Team has won ten of the fourteen rounds already held this season, thus following the victorious path the Spanish company and the Japanese constructor started by mid 90's. This is the story of a solid and strong alliance that allowed the Repsol Honda Team to become the team with more victories in the World Championship, no less than 100.