We had earlier shown you sketches and photographs of the new Husqvarna 900. The bike is surely garnering a lot of attention as the long time dirt bike manufacturer has taken its first steps into the world of road bikes. Amidst all the speculation about the Husqy, a new spy video has emerged on the internet revealing the bike undergoing testing supposedly in Munich, Germany.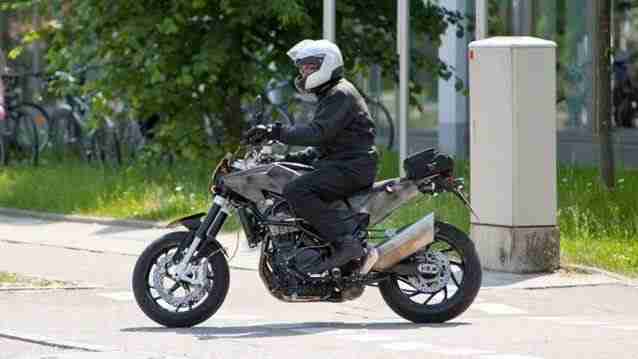 The clip being only 16 seconds does not reveal a lot, but the parallel-twin engine Husqvarna surely is a looker on the move. The engine which is a bored-out version of the one in the F800 will surely be a scorcher on the streets. The bike in the photographs and video looks like an amalgamation of the off-road expertise of Husqvarna merged with the experience BMW has making road bikes.
There is also a lot of speculation as to whether the clip is actually a spy video or part of the ongoing teaser campaign by the manufacturer. Nonetheless, this is the first video of the bike before its unveiling in about two weeks and it looks pretty damn good.