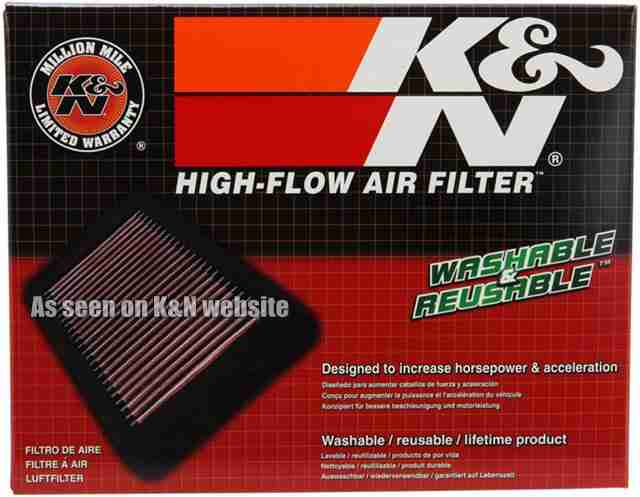 Yes its true. No more cutting, no more million questions and doubts. You just buy the filter and plonk it in, its a direct fit! K&N have finally looked at the Indian motorcycle market and realized its potential, and what else to start with than the Pulsars that sell huge numbers.
The part number of the filter is BA-2201 and are available via Methods India Pvt Limited. The K&N filter helps your bike breathe better letting in air more easily as it the filter is less restrictive than the stock filter. K&N claim an increase in performance and acceleration, and that too without any change to the fuel ratio. Well, how true that holds and how the filter will survive in our massively dusty conditions only time will tell. Either ways its definitely a good thing that we have attention of performance manufacturers  like K&N.
K&N have also provided installation instructions of the K&N filter on the Bajaj Pulsar.
K&N's BA-2201 air filter fits the following bikes:
2011 BAJAJ PULSAR 220
2011 BAJAJ PULSAR 180
2011 BAJAJ PULSAR 150
2010 BAJAJ PULSAR 220
2010 BAJAJ PULSAR 180
2010 BAJAJ PULSAR 150
2009 BAJAJ PULSAR 220
2009 BAJAJ PULSAR 200
2009 BAJAJ PULSAR 180
2009 BAJAJ PULSAR 150
2008 BAJAJ PULSAR 220
2008 BAJAJ PULSAR 200
2008 BAJAJ PULSAR 180
2008 BAJAJ PULSAR 150
2007 BAJAJ PULSAR 220
2007 BAJAJ PULSAR 200
2007 BAJAJ PULSAR 180
2007 BAJAJ PULSAR 150
2006 BAJAJ PULSAR 180
2006 BAJAJ PULSAR 150