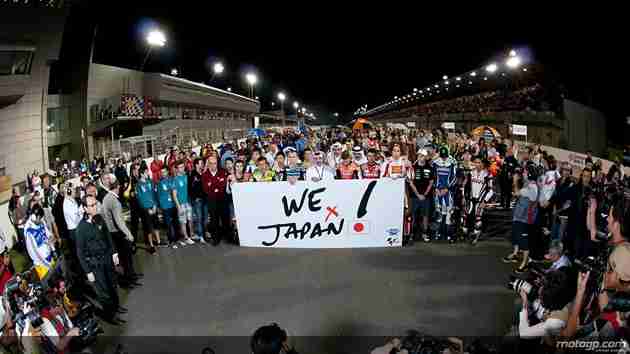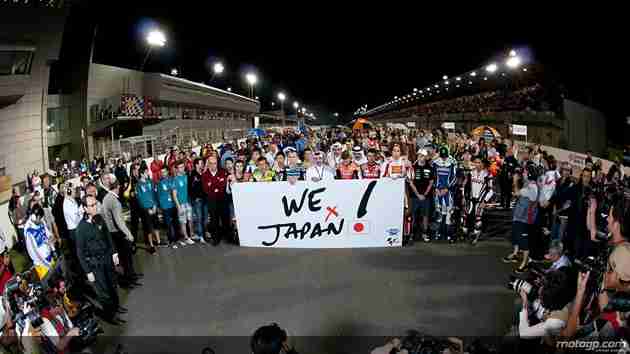 A decision on whether this year's Japanese Grand Prix goes ahead will not be made until the end of July, according to MotoGP promoter Dorna.
The race was due to be held on April 24, but was postponed to October 2 following the devastating earthquake and tsunami that hit the country earlier this year and the resulting worries over radiation after a leak developed at the Fukushima nuclear powerplant. Casey Stoner and Jorge Lorenzo are among a number of riders who have categorically stated that they will not travel to Japan amid fears that radiation levels at the Motegi circuit – just 120 miles from the nuclear powerplant – are not safe.
Dorna CEO Carmelo Ezpeleta said that an independent report has been commissioned to investigate safety levels at Motegi and that the race would only go ahead of he was satisfied that nobody would be in danger. "In principle we have had several meetings with the riders during the last few grands prix," Ezpeleta told BBC Television.
"Maybe three grands prix ago they requested and we decided to make an investigation with a private company. We have done it; from last week they are investigating there. We will have the results by July 24, with the review of the first results from the 31, with confirmation if there is any level of radiation which is problematic or not. This is the situation, we agree with the FIM and with the Motegi people, and depending on this result we will go or not."
Ezpeleta said that should the race go ahead, it would be up to the teams, and not Dorna, to decide whether their riders travel to Japan.
"This is a problem, but it's not my problem," he added. "We have an agreement with Motegi to make the race happen. If the teams have an agreement with the riders then it's up to the teams to decide whether they fulfill this agreement or not. We are not considering that. If the investigation is okay the race will happen.
"I don't think all of the riders have the same opinion, there has been some pressure from some of them, but this is not our problem, the teams need to sort that."
This issue could very well turn sour in the weeks to come.
Source: autosport.com
Image by motogp.com