What does a man bitten by the entrepreneurial bug do? he realizes he'd rather work for himself than any major automotive giants! This is exactly what Mr BVR Subbu did, quit his job at Hyundai and starts of on a venture with with a load of ideas and even more experience backing him up.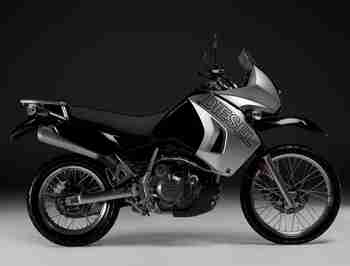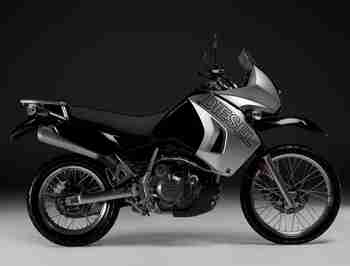 The product The Altius Scimitar 670 is basically a Kawasaki KLR650's chassis mated with a 5 speed diesel engine producing 33bhp and 54nm of torque. Claimed top speeds are at 150kmph! and a fuel efficiency of 45kmpl at a constant 90kmph. Other figures include a 0-100 time of under 10 seconds , interestingly the motorcycle would be approximately cost 1.75L, which we think is a good deal.
With the ever consistent rise in the fuel prices motorcycle touring seems to becoming a costlier affair and quite certainly this being a chassis build for all terrain would be a great choice when it comes out. Lets wait for the launch for a complete road test in detail and in the mean while you can have a look at the complete technical specifications.
PERFORMANCE DATA
MAXIMUM SPEED: In excess of 152 kph (95 mph)
ACCELERATION: 0-53 kph (30 mph), 3.3 sec / 0-106 kph (60 mph), 9.7 sec
MINIMUM CONSTANT SPEED: Less than 5 kph (3 mph)
TURNING RADIUS: Less than 2.1 meters (7 feet)
GRADABILITY: 60%
FORDING DEPTH: 610 mm (24 inches)
FUEL MILEAGE: 46.6 kpl @ 90 kph (96 mpg @ 55 mph)
RANGE: 653 km @ 90 kph (408 miles @ 55 mph)
FUEL: JP8, JP5, JP4, AVTUR, JET-A1, Diesel, Biodiesel
ENGINE
TYPE: Patent Pending 4-Stroke, Indirect Injection (IDI), single cylinder, liquid cooled, heavy-fuel engine
DISPLACEMENT: 670cc
POWER: 33 Hp @ 5700 RPM
TORQUE: 53 Nm (38 ft-lbs) @ 3300 RPM
LUBRICATION: Wet sump, compatible with MIL-L-2104, MIL-L-46152 & MIL-L-46167 lubricants
AIR FILTRATION: High capacity, 3-stage, oiled foam, reusable
TRANSMISSION: 5-speed, clutchless, constant mesh, return shift
FINAL DRIVE: Self lubricated, sealed, O-ring roller chain
ELECTRICAL
BATTERY: 12 volt, 625 CCA, maintenance free dry cell
ALTERNATOR: 14 amp, 14 volt, AC, three phase
STANDARD LIGHTING: DOT approved lighting system
BLACKOUT LIGHTING: Driving, Marker & Tail/Stop lights meeting MIL-STD-1179 with IR Driving Lights
CONTROLS & INSTRUMENTATION
HANDLEBARS & CONTROLS: Heavy duty with integral hand and control guard
THROTTLE: Dual cable with auto and manual return, water and dust resistant
CABLES:Nylon lined, water and dust resistant
SPEEDOMETER: Calibrated in MPH & KPH with resettable odometer, illuminated
INSTRUMENTS: Illuminated Speedometer calibrated in KPH and MPH, Resettable Odometer, Tachometer, Engine Temperature Gauge, Neutral Indicator, Directional Indicator and High Beam
CHASSIS
FRAME: Semi-double cradle, welded high-tensile steel mainframe with removable rear section
FRONT SUSPENSION: Telescopic forks, hydraulic damped and sealed with non-reflective boots
REAR SUSPENSION: Swing arm with multi-link actuated adjustable shock, sealed needle bearings at all pivot points
ENGINE GUARDS: Skid plate with tubular engine and radiator guard
FOOT PEGS Safety folding, spring return
FUEL TANK: Rotationally molded plastic, 14 liter (4.25 gallon) capacity
WHEELS: Heavy duty, wire-spoke with alloy rims
TIRES: Dunlop D606, dual-purpose (on/off-road) tires, DOT approved
FRONT BRAKE/REAR BRAKE: Single 280mm petal-type disc, two-piston caliper / Single 240mm disc, single-piston caliper
BODY: Headlight cover, Air filter box, Fenders, Seat base, Side panels, Chain guard
TOOLS: Full operator tool kit
EQUIPMENT RACK: Heavy duty rear equipment rack with 23 kg (50 lb) capacity
EQUIPMENT CASE: Side mounted, hard sided equipment cases optional
WEIGHTS & MEASUREMENTS
DRY WEIGHT: 176 kg (389 lbs)
MAX WIDTH: 960 mm (37.8 in)
MAX LENGTH: 2296 mm (90.4 in)
MAX HEIGHT: 1219 mm (48 in) Mirrors not included
WHEEL BASE: 1481 mm (58.3 in)
GROUND CLEARANCE: 211 mm (8.3 in)
COLORS: Desert Tan, Military Green or Black (Special Color upon request)

Altius Scimitar 670