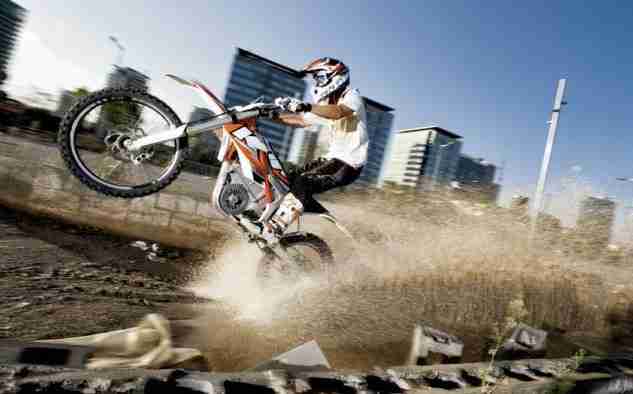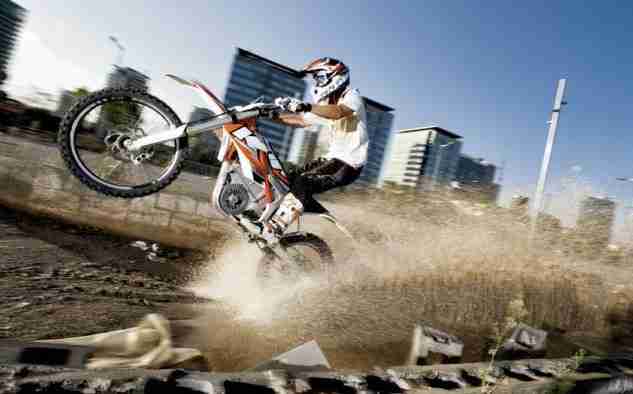 KTM's Freeride project is one of KTM's first attempts at going the electric way. The KTM Freeride E is an agile and efficient bike equipped with a replaceable battery and does pretty much everything that you want a bike to do. If you wanted to go electric, your options were limited to a few boutique manufacturers like Zero Motorcycles, Brammo and Mission One – and customers have been wary after watching the demise of Vectrix.
Battery technology being what it is at the moment, it's not surprising that the dirt bike specialists at KTM were the first to feel they could put together a decent offering. My last ride on a 2010 Zero S supermotard taught me that while the riding experience is excellent, range is still very much an issue beyond a short commute, at least when you're going faster than 70 km/h.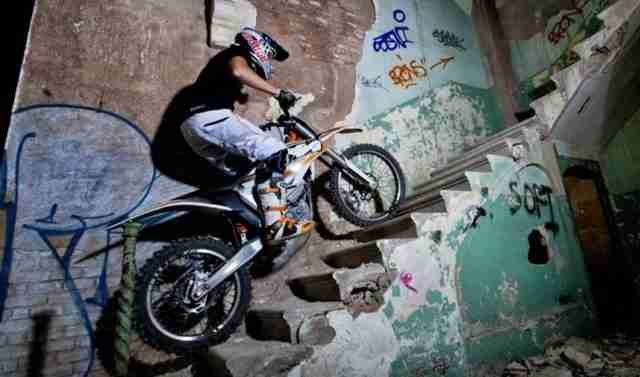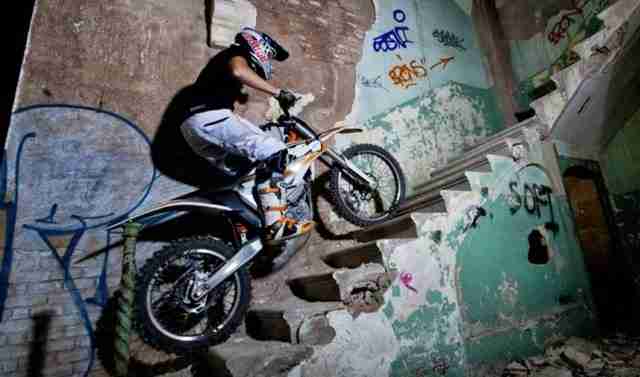 Here's what we know so far: The Freeride E uses a swappable 2.1kWh lithium-ion battery pack mated to an electric motor capable of producing 22 kilowatts (30 horsepower) and 42Nm of torque. It's built super light, just 95kg (209 lbs) ready to roll, and since it's a clutchless single-speed transmission, the left handlebar holds the rear brake lever, which will make things easier in the tight, tricky stuff. While KTM hasn't released a range estimate in kilometers, the company says it should be good for "20 minutes professional, 45 minutes amateur" of fun riding before it needs to be plugged in for a 90 minute full charge.
It's a baby step for KTM into the electric motorcycle market – but a very significant one. After all, Zero Motorcycles started out a few short years ago with a pretty similar sort of model, and now the Californian company has a worldwide distribution network and five rapidly evolving models covering the gamut from fun bikes to serious street commuting options. The Freeride E is doubtless just about to go through a grueling battery of compare tests against the Zero MX upon its release – tests that the Zero may well ace in this early stage – but however this initial effort fares, it shows KTM is getting on board with the electric phenomenon, and no doubt the other major factories are watching closely.