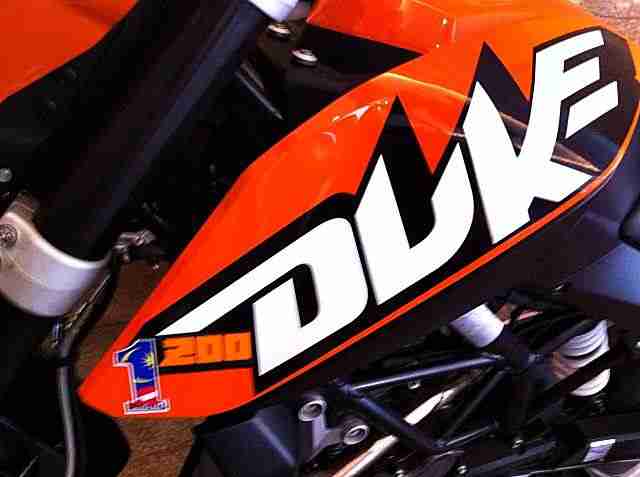 Finally after a long wait we see confirmed action on the KTM Duke 200 story, from spy shots of test mules from all over the country to a confirmed launch in the Malaysian market, the KTM Duke 200 has finally made an official appearance. The bike was launched by the Malaysian Prime Minister Mr Najib Tun Razak.
Here is a video from the launch: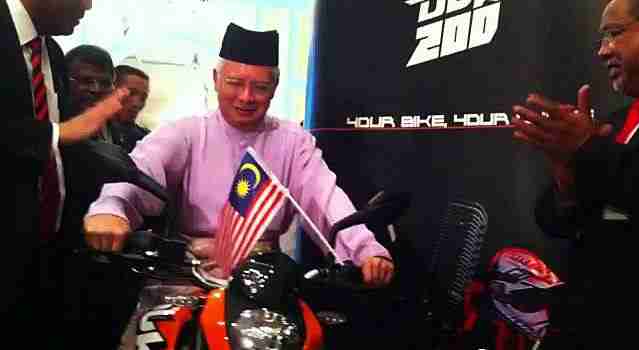 The cost of the bike is Malaysia is expected to be around 15,000-18,000 Malaysian Ringgit which under current conversion rates put the cost of the KTM Duke 200 well over the 2 lakhs, but then considering the fact that Bajaj-KTM actually manufacture the bikes here in India, we can expect a cost around the same as the recently launched CBR 250R, which seems fair enough. We really do not have to say anything on how gorgeous the motorcycle is and with the KTM Duke 125 having been around for quite some time, we just know for sure that the KTM Duke 200 is going to be barrels of fun. No clear date has been mentioned by Bajaj for a India launch yet, although it seems a Diwali launch might just be on the cards.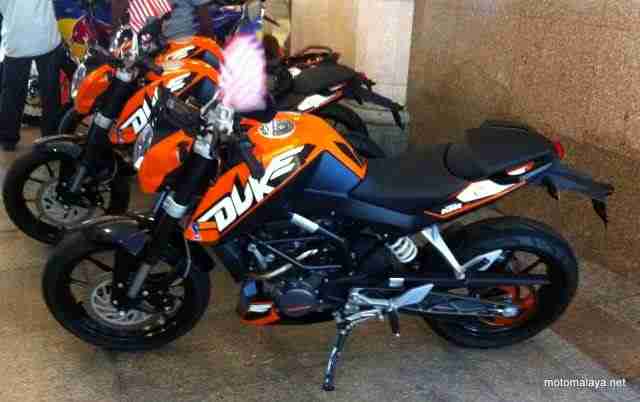 Images: Motomalaya