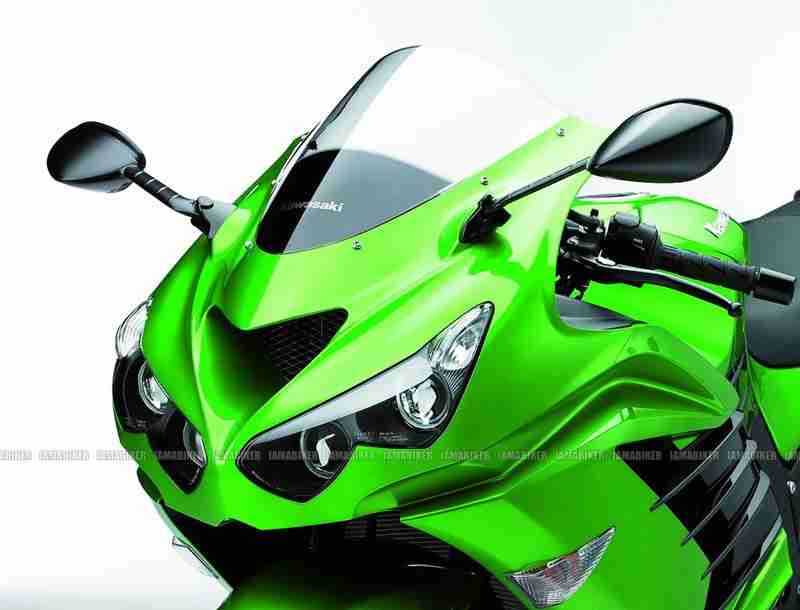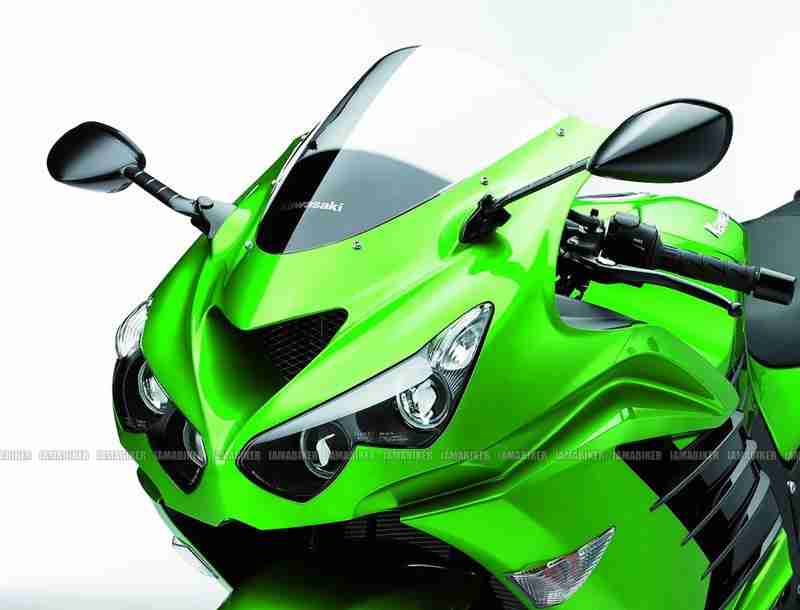 Kawasaki had been teasing us with many viral video clips of the new ZZR 1400 for the year 2012 and today they finally unveiled the new ZZR 1400. At the conference Kawasaki confirmed that the new ZZR1400 would have a larger displacement engine, traction control, ride by wire system, and power exceeding 200 hp.
Although currently a full fledged spec sheet is not available we know for sure that the ZZR 1400 is currently the fastest in the world, all thanks to the new refined engine which now has a capacity of 1441 cc. With the bigger engine, the engine now has polished cylinder heads, higher compression in the cylinders and the crankshaft configured differently for more power and torque. Add all this to the new ride by wire system  along with the different power modes the ZZR 1400 is definitely a very powerful machine capable of spectacular speeds.
The new ZZR1400 KTRC gets traction control which allows the driver to select between three different modes. There is a new sliding clutch, polished and reinforced frame, 10 mm longer swingarm and lighter alloy wheels. Despite all the savings from Kawasaki in terms of weight the new ZZR 1400 is still almost eight pounds heavier than its predecessor.
Here is a  video of the ZZR 1400: