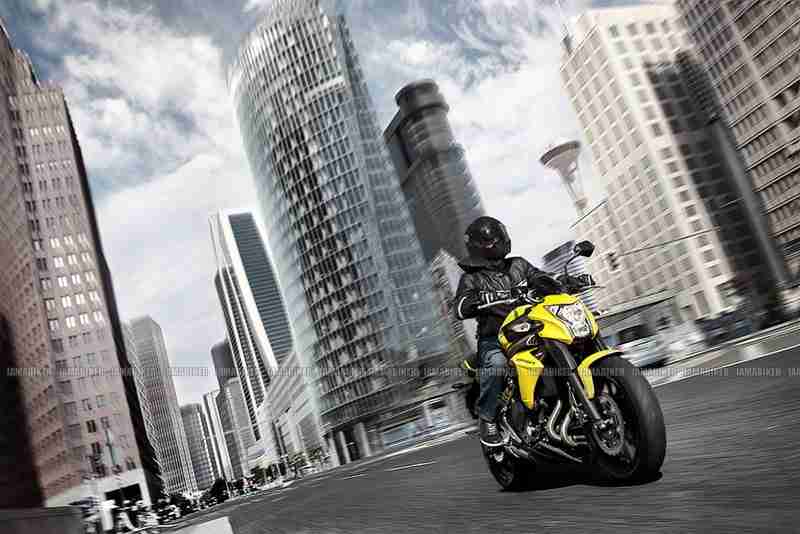 Kawasaki along with its announcement of the all new Kawasaki ZZR1400 also announced the updated Kawasaki Ninja ER-6N, popularly known as the Ninja 650 naked in this part of the world. The company presented a series of innovations to the motorcycle and announced the major changes. We will still have to get the motorcycle out on the road before we can see the effect of these changes.
Apart from the new visual identity of the naked Ninja ER-6N its also gets a new frame, a new swingarm, and a new seat. The polished ER-6N is now more aggressive and considerably more mature looking than its predecessor. ER-6n also gets a new fuel tank, headlight, new minimalist pieces of armor and direction indicators that are no longer integrated onto the side of the motorcycle.
The engine that drives the bike operates with 72 hp and 64 Nm of torque at 8,500 and 7,000 RPM respectively. A full fledged spec sheet of the ER-6n is still not yet out. For us in India there are still no indications that this machine will find its way here.
Here are some of the official photographs released by Kawasaki.