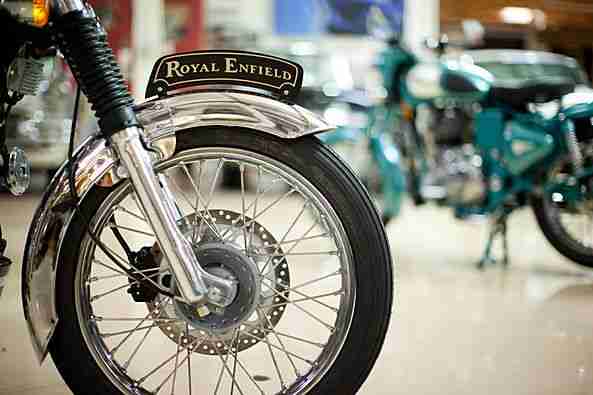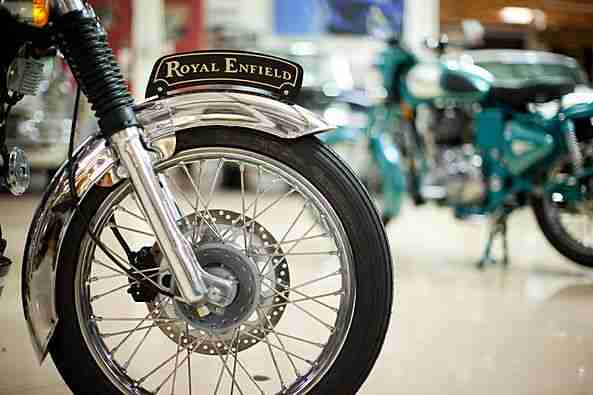 World-famous comedian and host of NBC's Tonight Show, Jay Leno, equally well-known in automotive circles as an authority on classic vehicles and owner of one of the greatest collections of classic cars and motorcycles in the world has recently added a Royal Enfield to his vast collection. Royal Enfield has entered the California market recently and Mike Frankovich, owner of NoHo Scooters, a popular scooter shop and Royal Enfield dealership in North Hollywood suggested it to Leno.
Before long, Frankovich and Royal Enfield USA Vice President Ron Greene found themselves on site at Leno's Big Dog Garage as several Royal Enfield Bullets were delivered from NoHo Scooters for their debut on Jay Leno's Garage. "It was a genuine pleasure working with Mr. Leno and his team," Greene said after as filming wrapped up for the video feature. Greene also added, "Jay is a famous collector with famously discerning taste in classic automobiles. For that reason, I know he will enjoy his Royal Enfield and I couldn't be more pleased to welcome as a Royal Enfield owner."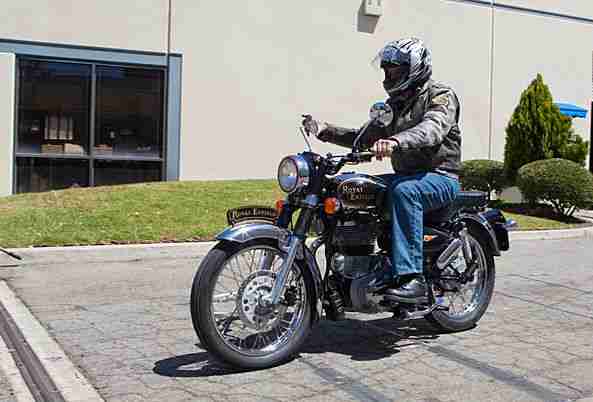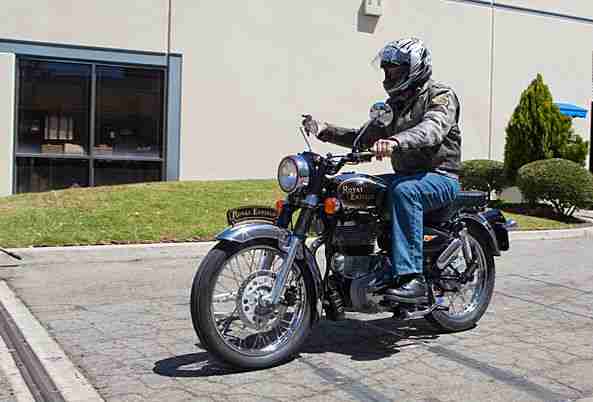 The motorcycles seen in the video are C5(known here as the Classic 500) and G5 Deluxe, which shares the same engine as the Classic 500 with panels from the Electra AVL.
A complete collection of photos and videos related to the Royal Enfield's arrival at the Big Dog Garage, including Jay Leno's test ride and review, debut today on the Jay Leno's Garage website. Full episode and image gallery are available online at www.jaylenosgarage.com.
Keep thumping, Mr. Leno!