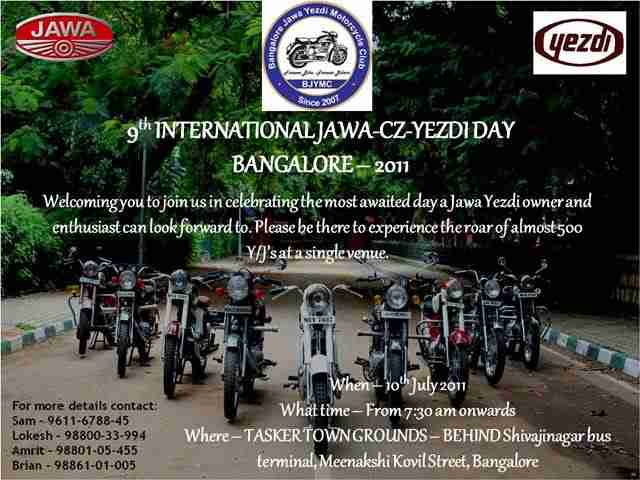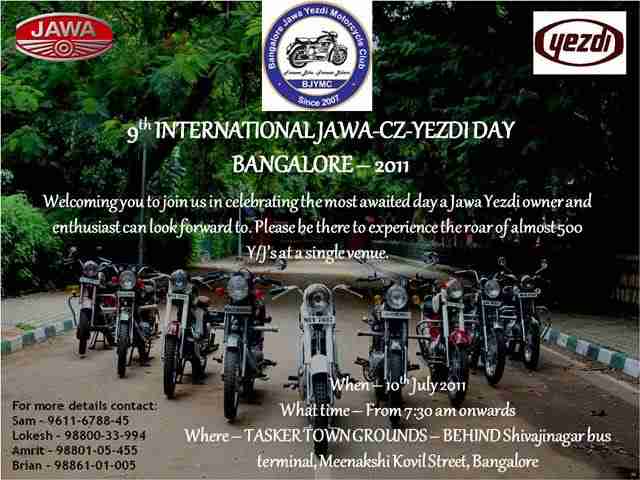 The second Sunday of July across the globe is celebrated as the International Jawa and Yezdi Day and this year is no different and the celebration is getting bigger and better!
The International Jawa Yezdi Day is an annual celebration of Jawa & Yezdi bikes ranging from 175, 250 & 350cc that were sold inIndia from the year 1960 up to 1996. These bikes made a indisputable mark in Indian automotive history as well many a hearts as an exotic piece of machinery and were known for their reliability and low maintenance costs. Both the young and the old yearned to own one of these classic machines and ride across town with their heads held high in pride.
Even when the last few bikes manufactured at the Ideal Jawa factory in Mysore marked an end to its commercial production, the passion for these bikes had only grown stronger. The few surviving bikes have been brought back to their former glory in the hands of passionate riders and mechanics.
To remember these bikes and their fearless riders, The Bangalore Jawa Yezdi Motorcycle Club has been organizing a get-together every year in the month of July. Last year saw over 350 bikers with their machines attending the Sunday morning event to display their prized possessions. The event includes display of bikes according to their category followed by felicitation of mechanics along with breakfast & fellowship. The members of the club would like to repeat the success of last year's event by organizing a bigger get-together this year for all Jawa & Yezdi enthusiast in Bangalore.  So if you own one you know where you should be next Sunday!
Here are the details:
Event: 9th International Jawa Yezdi Day

Date: 10th July

Time: 7.30 am – 11 am

Venue: Tasker Town Corporation Grounds, Behind Shivajinagar Bus Stand, Entrance from Meenakshi Kovil Street, Bangalore.

For details, please call:

Lokesh – 9880033994

Amrit – 9880105455