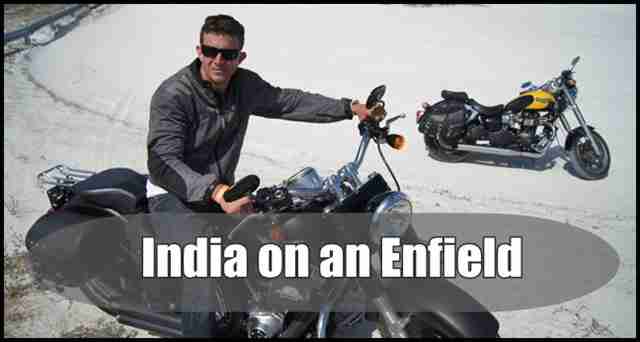 India on an Enfield, Yes! That's exactly what Kenneth Maginnity wants to do. On May 2012, Kenneth currently at the United State will fly in to Delhi, for a journey that he has been planning for many years. He will be riding approximately 6000km/3500mile across India, from Delhi to Kolkata, taking detours to visit Kashmir and Rajasthan.
Kenneth will be riding a 1965 Royal Enfield currently under restoration at Lalli Singhs garage, and by the constant updates that seem to be flowing in at Kenneth's Fan page the bike is making beautiful progress.



Kenneth a private chef by profession has always wanted to make a difference and after having seen the severe poverty that strikes many across the world, was not one to sit back and do nothing. He wants to make a difference, and out of that deep desire to help people in need comes this ride. He has partnered with endpoverty.org and has moved his plan to a level where he can reach out top many in need. EndPoverty is an organization that helps people living in poverty across the globe. Kenneth would be promoting EndPoverty on his ride and raise money for the same that will all go for the sheer cause of serving people in need by rural empowerment. You can also be part of the change by visiting http://www.indiaonanenfield.org/donate.html.
You can follow all his recent updates at his fan page or his website.
Here is a rough look at Kenneth's route: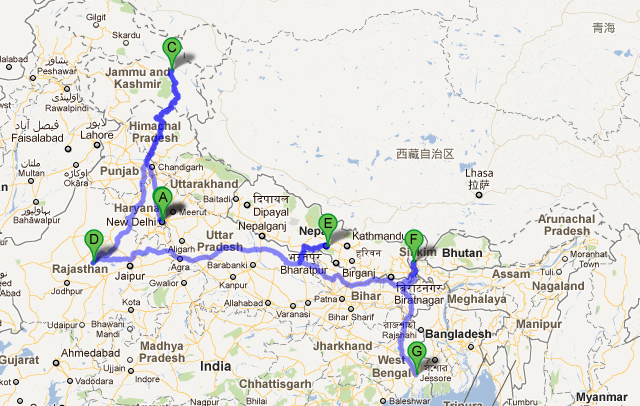 We at IAMABIKER would like to wish you the very best and are very happy to see a fellow biker ride for a cause. Godspeed!