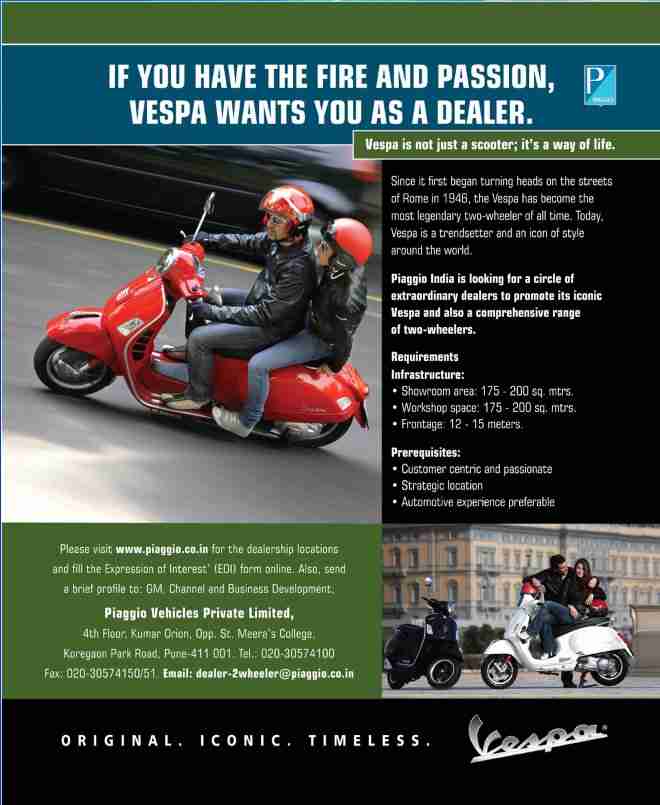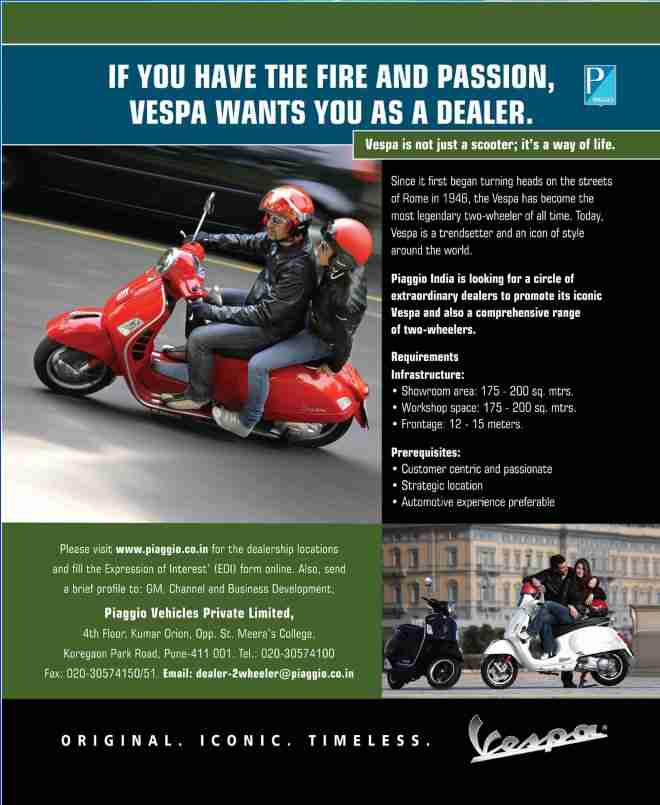 Piaggio India is on the lookout for dealers to re-introduce its famous Vespa brand of scooters and 'a comprehensive range of two-wheelers'.
First seen on Indian soil in the 60s, the Vespa scooters were made as a licensed product by Bajaj. Later on, they were produced by LML under the name NV, finally ending production in 1999.
The Vespa, which means 'wasp' in Italian, was first conceived in post-WW II Italy as a cheap and affordable means of transport for the masses. With appearances in Hollywood and the likes, the Vespa slowly became a fashion icon over the ages. However, in India it reigned supreme as an ultra-cheap way of moving around for families and goods carrier for businesses. Whatever the purpose, we hope to see the 'wasp' hanging around in India for many years to come.