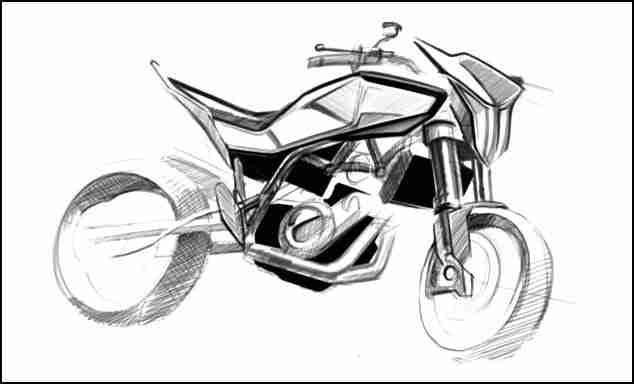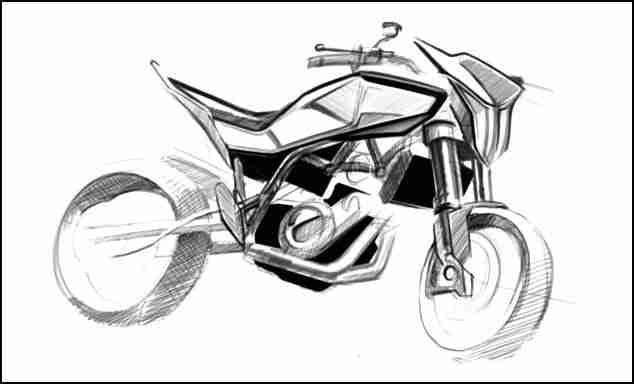 Shortly after releasing the video of their 900c engine, the Husqvarna team has now released to the world initial drawings of the Street/ dirt bike. Remember, this model is supposed to take the battle on with the much established competitors like the BMW themselves and of-course the KTM's!
Here's Husqvarna's views on the new design
With this new model, Husqvarna is consolidating its philosophy of style: a balanced combination of visual emotion and riding experience. The strong shapes of the body are a consistent evolution of the new style and design direction introduced by the Varese based company, and are testimony of the manufacturer's ability to innovate.
The architecture of the vehicle is brand new, above and beyond any layout available on the market. The characteristic shape of the side panels, the tension in the vibrant surfaces, the sculpted volumes define an athletic body. Dynamism, agility and lightness are balanced harmoniously. The functional air intakes integrated into the front of the body and the thin tail highlight the unique design of this new model. The technical components which are completely in view are the premise of sportiness, performance and, above all, fun.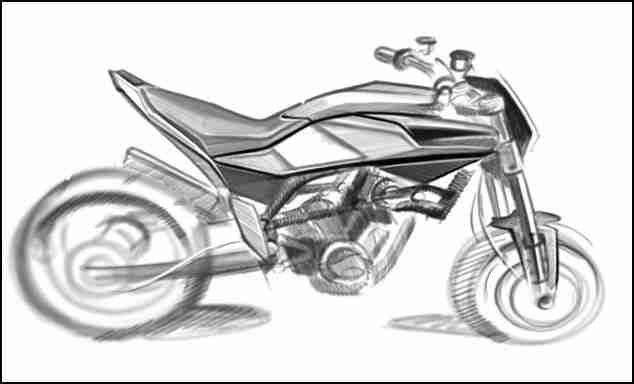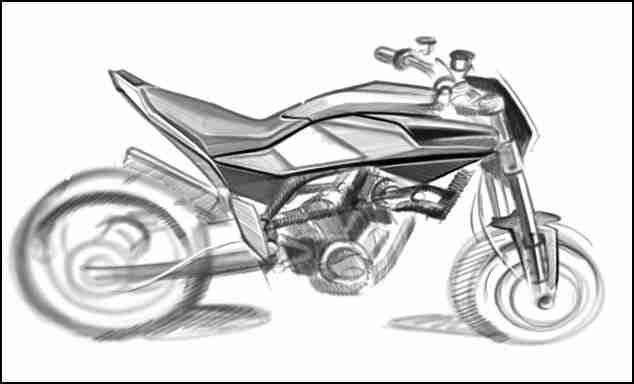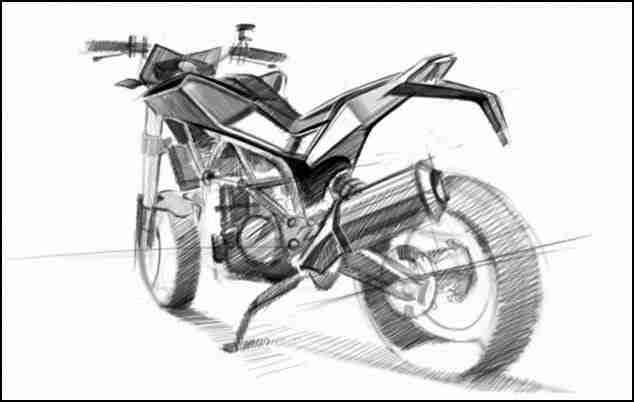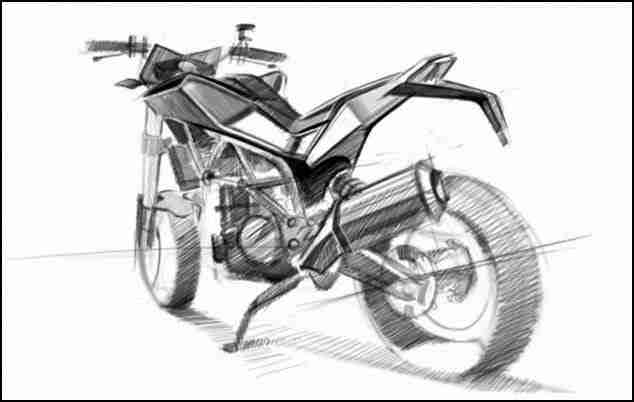 The design is all about sharp lines, and if you are a fan like us of the sharp lines then this project sure does look promising! The pics are not too much in detail, but then that's what you would expect. We hope to see the completed model by November this year at the EICMA along with couple of other 900cc variants!