The Husqvarna 900 which has been in the news for sometime now, and with the spy video that popped up couple of weeks back, the bike had generated a lot of attention. Finally, it was officially unveiled in Germany today amid eager spectators. The bike which is going to be called Nuda is the first attempt by Husqvarna at making a road bike. Nuda means nude in Italian and at least by what can be seen now, the Nuda shows all the characteristics of a good naked two wheeled monster. IAMABIKER brings you the first picture and video of the bike from the official unveil which happened a few hours ago!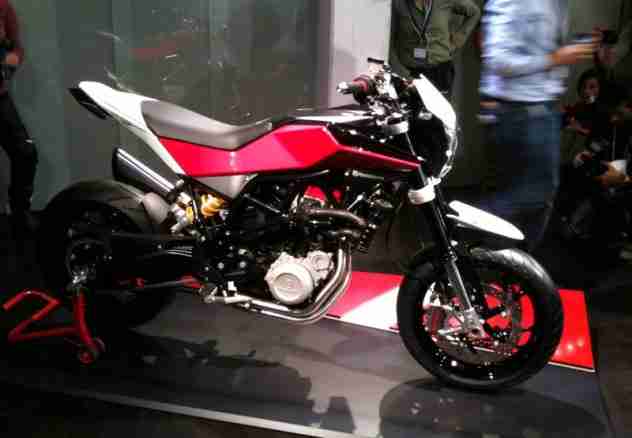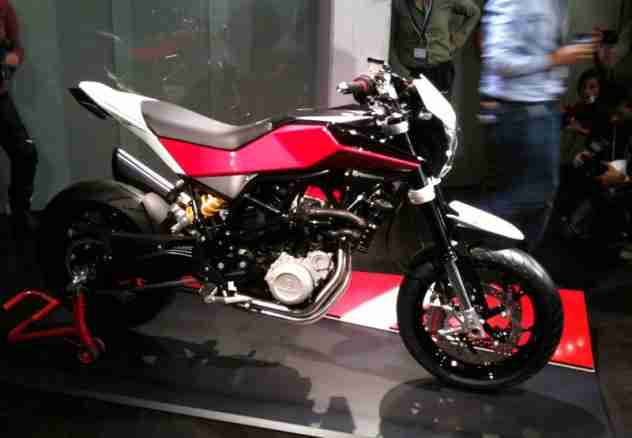 The fact that Husqvarna is predominantly a dirt bike manufacturer shows in the design of the bike, which still retains a lot of the dirt bike characteristics when it comes to looks. The sharp edges and minimal curves do give the bike a sleek look, which coupled with the 2 cylinder bored out engine of the F800 could turn out to be good competition in the naked bike market.

(The audio is in Italian. Apologies)
The Husqvarna website has not yet been updated with vital statistics of the bike. The page only mentions that the dry weight of the bike will be less than 175kgs. If that is put into perspective with what the company claims will be the power and torque of the bike(above 100bhp and 100Nm of Torque), the Nuda 900 will surely turn out be a maniac (in a good way that is :)).
An official statement has not yet been released about the name, the specifications and the features of the machine. We shall bring you more information about the bike as and when we get it.