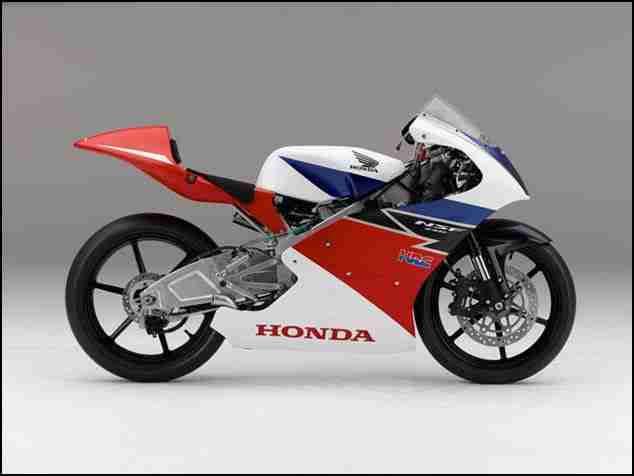 The wait is finally over, as Honda has completely taken the wraps off its 2012 Honda NSF250R Moto3 race bike. Launched at the Catalan GP today, the 250cc four-stroke machine will be one of several options aspiring MotoGP riders will pilot around in the Moto3 Championship. The new NSF250R incorporates a front-intake/rear-exhaust configuratiom, while the cylinder has been tilted back 15° to help concentrate the bike's mass.
Titanium valves help power throughout the rev range, and the cylinder design reduces friction between piston and cylinder by offsetting the cylinder centerline and applying nickel silicon carbide (Ni-SiC) for the cylinder surface treatment. Matted to the motor is a six-speed gearbox, while the frame is based off the RS125R design, with modifications to suit the power delivered by the four-stroker. Total cost: €23,600, VAT included (Spain). Sales of the new vehicle are planned to start in December 2011.
Visit here for full specs.