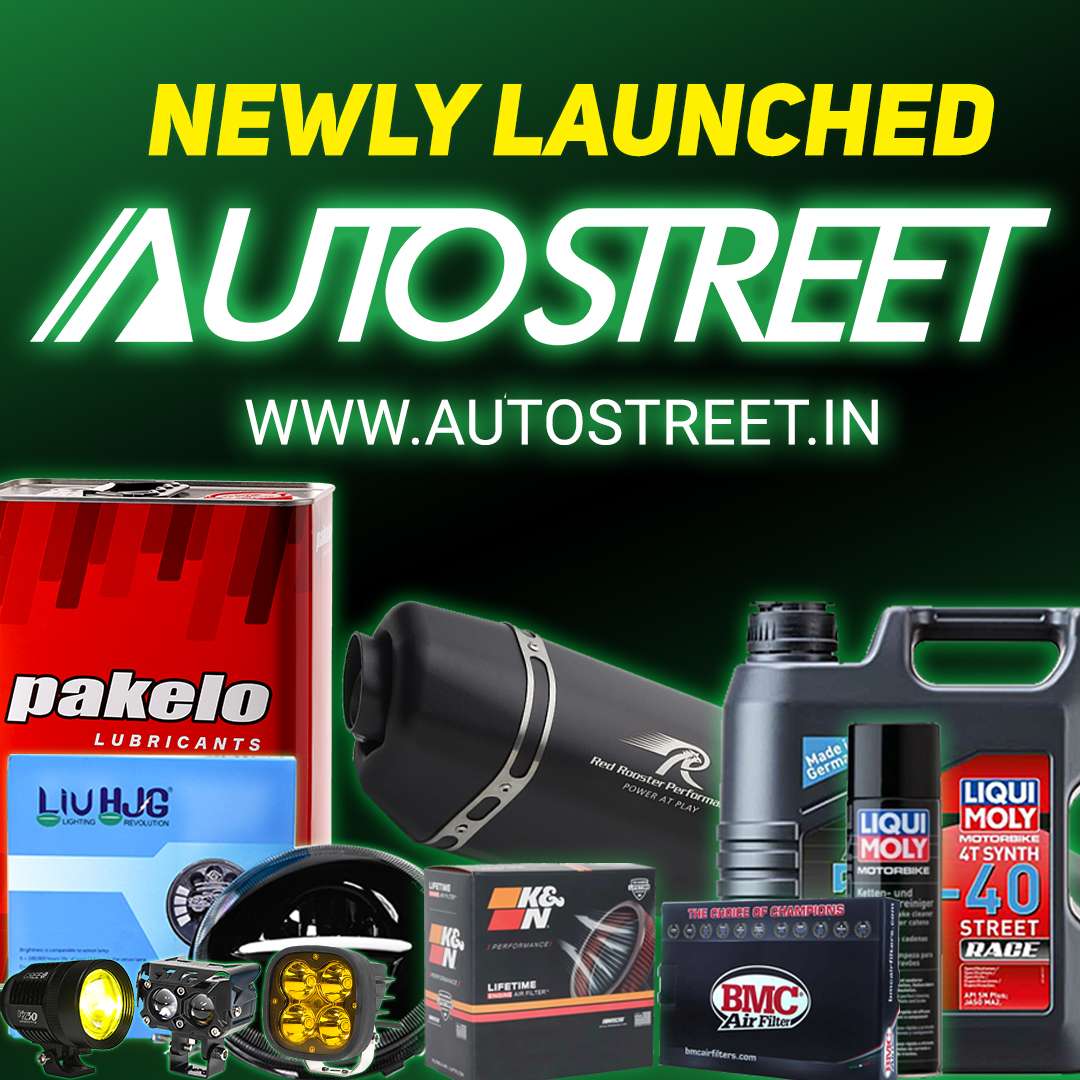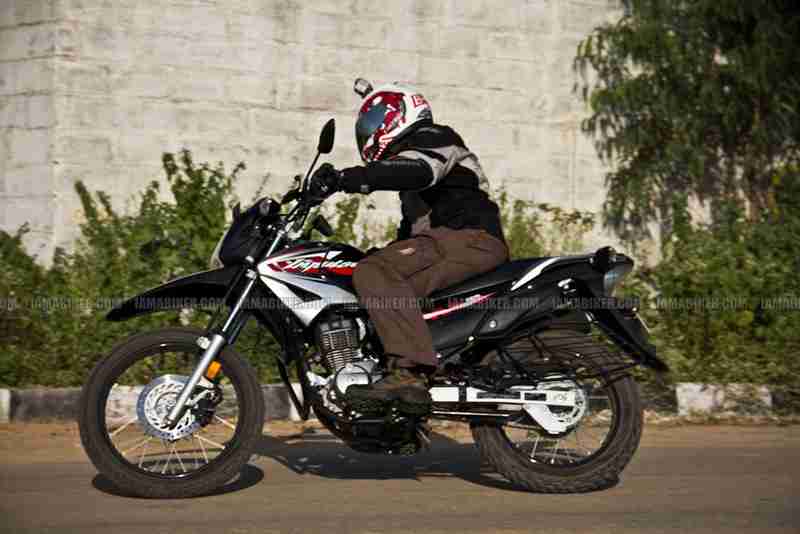 Hero Motocorp in its first solo outing after parting ways with Honda have done to the Indian market what they did with the original CBZ many many years ago. They have gone ahead and introduced the Impulse which creates a new segment all-together. One look at the Impulse and a big wide evil grin comes over your face, because deep down inside you know, roads do not matter anymore and all you can think of is dirt flying around.
You swing your leg over the bike on to the saddle, and the tall seat height is immediately apparent. The seat, which looks quite narrow, is actually very comfortable whether you're on a dirt trail or on paved roads. The tank is too narrow to be gripped with your knees, but then you are not going to be sitting often if you really are taking this bike to its home turf. When you turn the ignition on, you are greeted by a diagnostic check of the digital console. Thumb the starter and you find the engine very refined and silent to the extent that you tend crank it again even though its already running, with just a tiny bit of ambient traffic noise, it's hard to tell whether the engine is running or not, it is that quiet.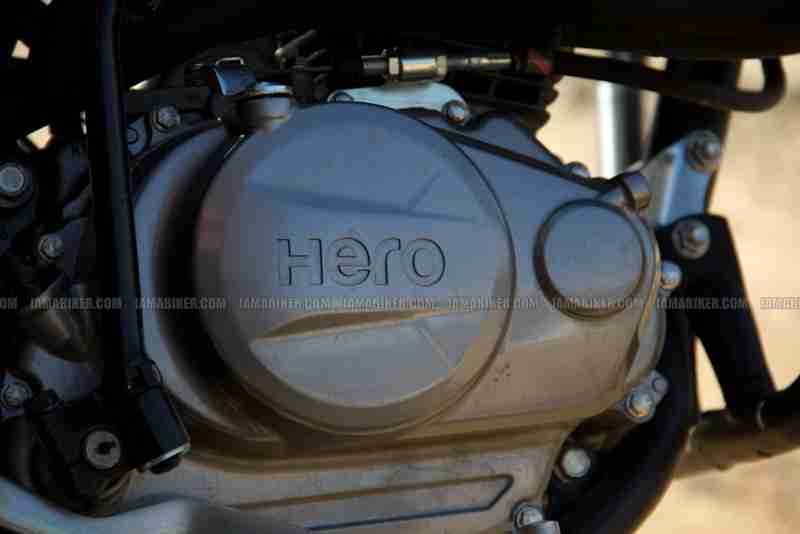 It takes a few moments to get used to tall riding position as you are not so much as sitting in the crook of the petrol tank like in other bikes. Taking turns will feel a little less familiar for a while as you feel the tall bike move underneath you, which calls for a change in riding style compared to the other bikes out there, but soon enough you get a hang of things and quite tempted to slide that rear wheel on every turn. The gear shifts are pretty smooth, and get much better at higher RPMs. The bike feels very light under you, thanks to the narrow design and efficient weight distribution.
The suspension, now that's where all the fun is, they pretty much soak up any bump you throw at it without breaking a sweat. Even with a pillion and bad terrain, we couldn't manage to get the forks to bottom out, and even if it did the front mudguard is made up of highly flexible, unbreakable plastic that can take a beating. The soft suspensions absorb almost all the force from the terrain and provide a very comfortable ride, cushioning you from anything short of a crater. The joy of riding the Impulse off-road is just out of this world. You can quite easily go over your regular back breaking pothole with out feeling a thing!  The Impulse is quite fun on regular tarmac aswell. The inherent evil of any soft suspension is the nose dive at the smallest hint of braking. Clearly this bike is aimed for handling terrain, rather than carving corners. That said, it does pretty around the curves too, once you learn to compensate for the springy forks.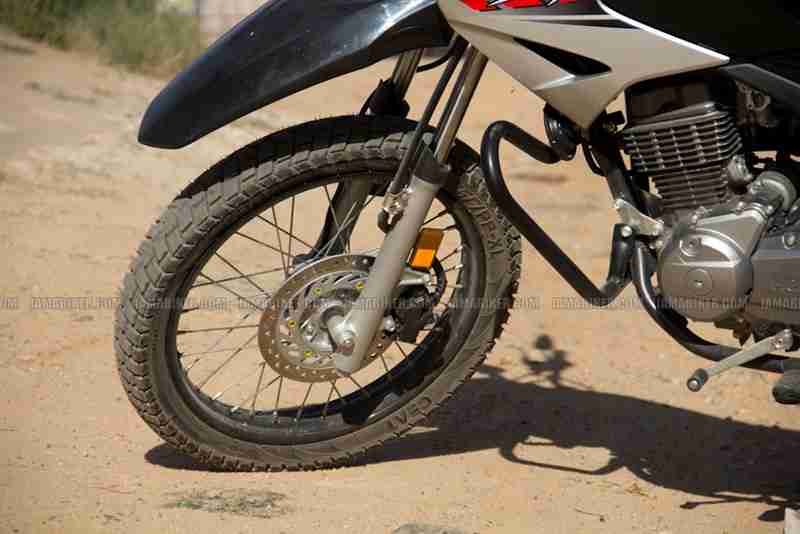 The knobby dirt tyres offer plenty of traction even when off-roading and does its job pretty well on and off road. The brakes are in line of what can be expected from a 150cc bike and so is the power. We especially love the upswept, almost underseat exhaust can which has a good looking silver finished cover. Producing just 13 bhp at crank, it wouldn't be too long before you conclude that the bike would have been more fun with a bigger engine. We think it would have been better if the footpegs were placed a bit to the rear so that when you're standing, the handlebars wouldn't be so close to your stomach. Apart from that, offroading is a delight on this light, nimble bike.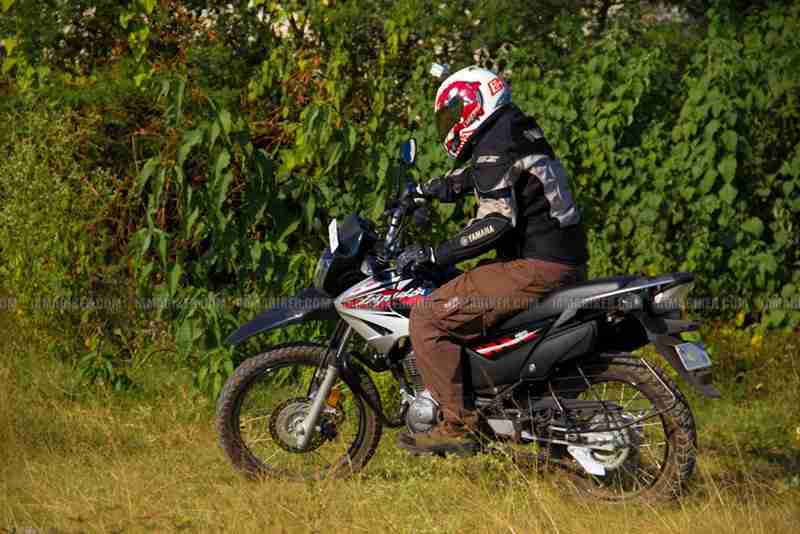 Just as a sportsbike gets the appreciation it deserves on a race track, the Impulse is best appreciated when you're riding on a trail with lots of bumps. You will realize what makes this bike so special when you watch other bikes disappearing in your rear view mirror. The Impulse could very well be to dirt biking, what the R15 is to racing: a revolution.
Specifications
Engine
Type
Air cooled, 4- stroke single cylinder OHC , Self start
Displacement
149.2cc
Max. Power
9.7 kW (13.2 Ps) @ 7500 rpm
Max. Torque
13.4 N-m @ 5000 rpm
Ingnition
D.C – CDI Ignition System
Transmission & Chassis
Gear box
5 Speed constant mesh
Suspension
Front
Telescopic Hydraulic Shock Absorbers
Rear
Swing Arm with Mono Suspension with Nitrox
Brakes
Front Brake
Dia 240 mm Disc
Rear Brake Drum
Internal expanding shoe type (110 mm)
Wheels & Tyres
Tyre Size Front
90 / 90 x 19 – 52 P
Tyre Size Rear
110 / 90 x 17 – 60 P
Electricals
Battery
12 V – 4 Ah, MF Battery
Head Light
12 V – 35 W / 35 W – Halogen Bulb (Multi -Reflector Type)
Tail Stop Lamp
12V – 0.5 W / 4.1 W LED Lamp
Turn Signal Lamp
12 V – 10 W (Amber Bulb) x 4 nos (Multi-Reflector-Clear Lens)
Dimensions
Wheelbase
1360mm
Ground Clearance
245 mm
Fuel Tank Capacity
11.1 Litre (Min) – 2.6 Litre (Usable Reserve)