Earlier this week Italian magazine Motociclismo published the first official photo of the new Ducati superbike. This photo showed only the headlight and part of the front fairing of the bike, more precisely, the air vents and light units. In true Ducati style the headlights are classic, but this has started speculation about the LED light system that would power the headlights of the Ducati 1199. Suggestions from former Ducati designers are that, the new Ducati 1199 would use LED lights similar to those that Audi on the R8 TDI. Advantages of switching to such a configuration of lights are multiple, and the most important would be the power consumption and the amount of heat that LED lights do not carry.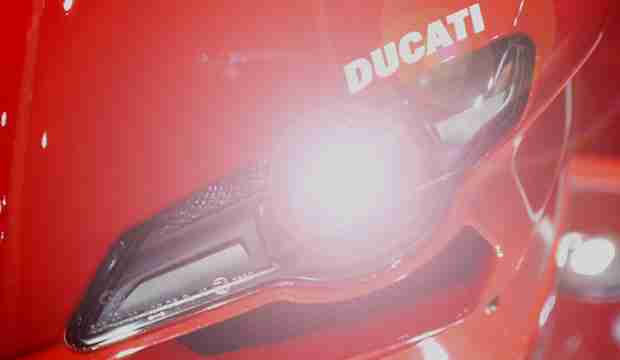 LED lights are capable of producing the same amount of light as a halogen lamp, and will need considerably less power, and what is more important is the amount of heat they emit is very low. Halogen and xenon lights come with massive bulbs and electronics, all of which takes up space and bring with it additional mass. The advantages of LED technology can be seen best, and if we are to believe the sources, the LED lights on the new Ducati 1199 are only 25mm thick.
If the beginning of the century this kind of light was poor and expensive, it's definitely not the case now, especially when they enter the mass production automotive industry. Their arrival into the world of two wheelers is being announced for a long time, and it will now finally be seen on the Ducati 1199, becoming the first production bike with LED lighting technology.