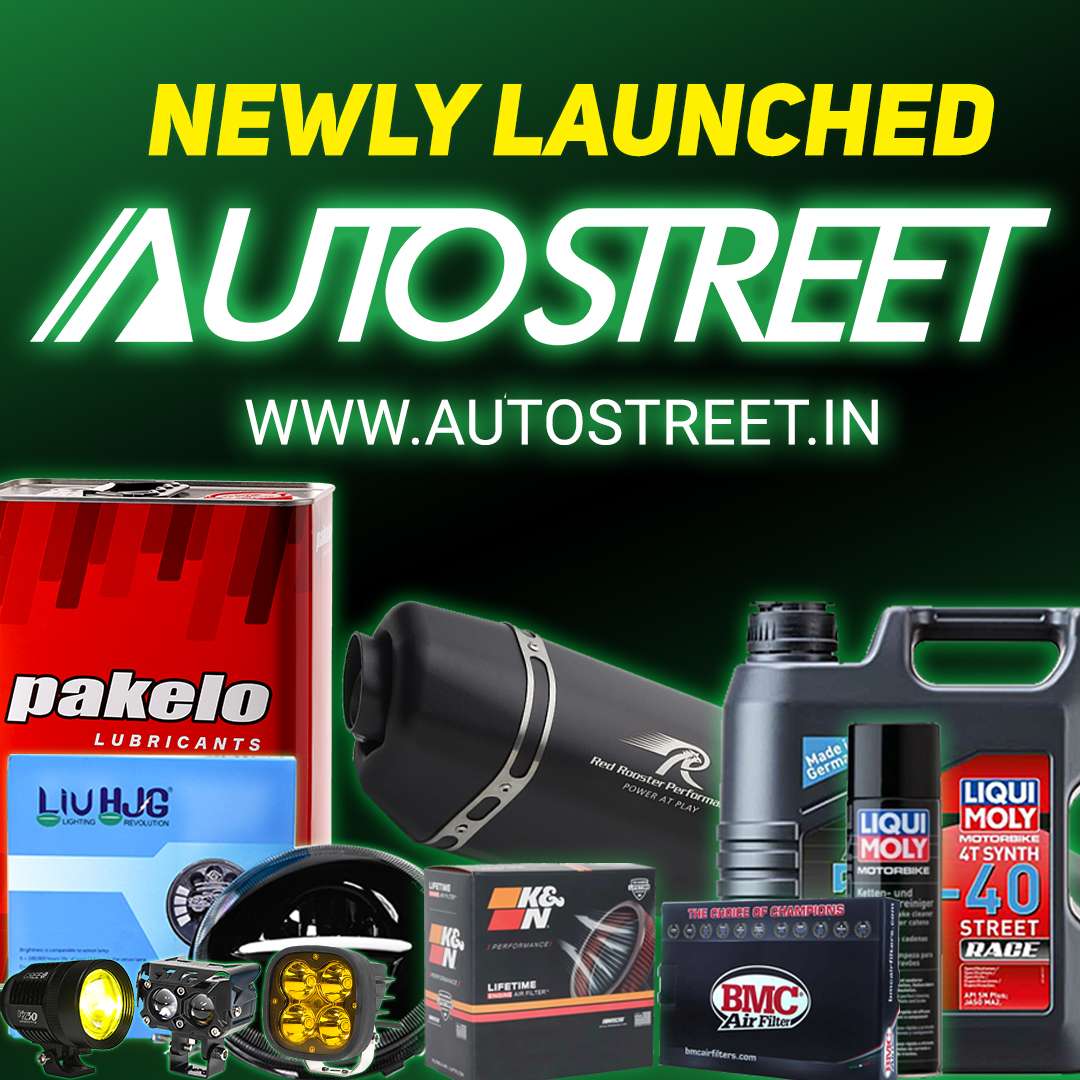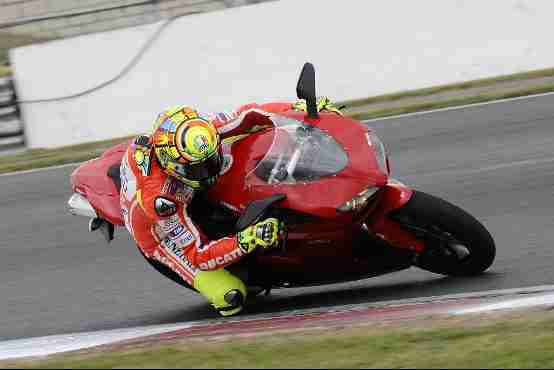 On 17 May 2011, Valentino Rossi joined a host of motorsport champions from the past and present in an inauguration ceremony to open Silverstone's state-of-the-art new Pit, Paddock and Conference complex — The Silverstone Wing. After the ceremony, Rossi, who missed riding at the British Moto GP last year due to injury, used the occasion to put in some practice laps on board a specially prepared 1198 SP.
Unfortunately the bike soon developed technical problems and Ducati UK stepped in to supply a standard road registered 1198. The bike (still with its licence plate, indicators and mirrors attached) is normally used for customer demonstration rides but Rossi was able to complete 30 laps on the 1198 to familiarise himself with the Silverstone circuit ahead of the AirAsia British MotoGP.
Rossi signed the 1198 as a thank you to Ducati UK and now the bike will auctioned at Silverstone auctions to help raise money for Riders for Health. This is a unique chance to own a piece of Ducati history and Rossi memorabilia.  It will attract collectors, bike and race enthusiasts alike and in turn will raise money for a worthwhile cause.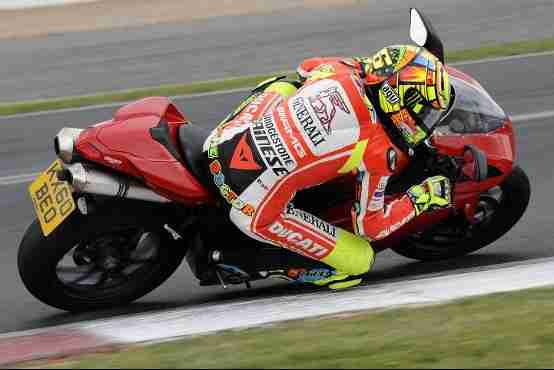 The money donated by Ducati UK will help Riders for Health to mobilise health workers with reliable motorcycles and train them in basic maintenance so that they are able to provide a regular health care to even very remote villages.  To find out more about the work of Riders for Health, visit www.riders.org. The auction takes place on Saturday 11th June at Silverstone Circuit at 5.30pm and will be held at the new The Wing building and pit complex during the MotoGP race weekend.
Here is a video of Rossi riding the bike around Silverstone.