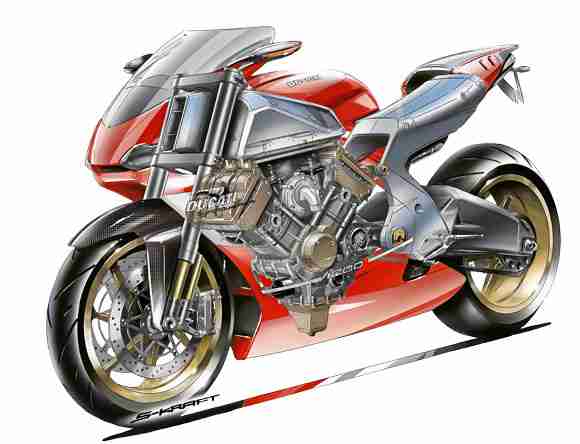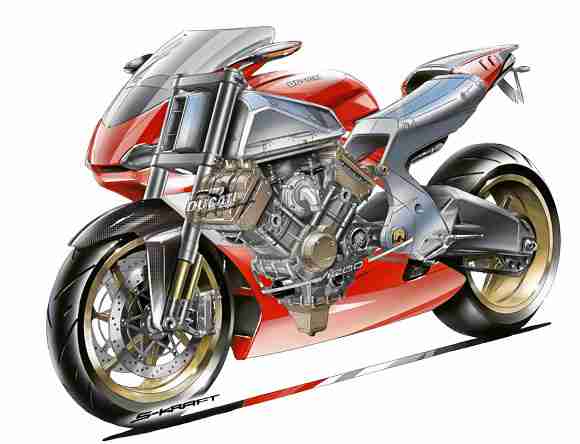 The rumours of a Ducati "Superquadrata" (which means over-square — a reference to the new machine's supposed big-bore and short stroke) have been circling the web for quite some time now. The Superquadrata is nearing the final stages of the development and will mark the start of a new era of  high performance bikes. The big deal is the new engine. Rumors say that, with an entirely new engine featuring a massively over-square bore and stroke ratio will give incredibly high revs and power  to the machine!
We hope they finally kick the under-seat exhaust into touch. It was absolutely great at the time (ie on the 916 — 998), now though it is properly dated, notorious for frying your you-know-what, unnecessarily complex and expensive to make in exotic materials, while carrying unwanted weight above the COG. If nothing else — borrow at least one feature from KTM — the exhaust layout!
Those are the rumours, but how much is fact?
The truth is that we don't know. Leaving WSB for just one year seems odd, but with a new bike on the way, spending more money developing the old 1198 with little prospect of regaining the title, would have been a fruitless project, so it could just make sense. Could the firm return in 2012? It's a possibility if Ducati believes its new bike has the potential to win.