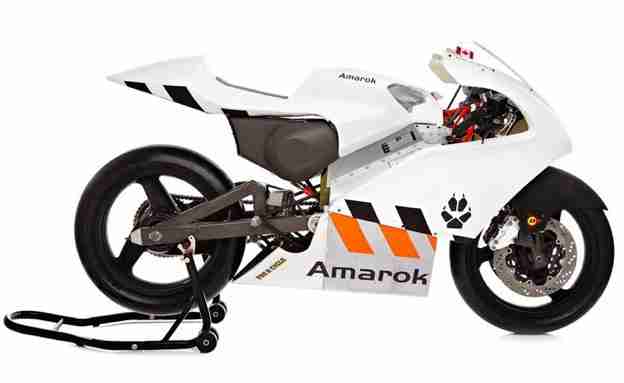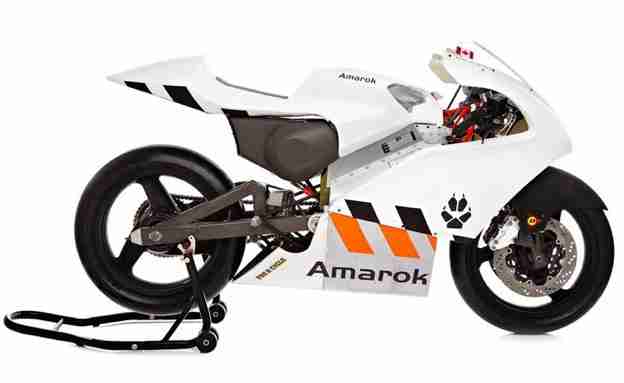 The challenge, should you accept it, is to re-design the triple clamp for the Amarok P1 zero emission race bike that is competing to win the International Formula 75 TTXGP Championship. If you beat other engineers, win the competition and your design rocks then the triple clamp you designed will help the lightweight heavy hitter tear up the tarmac already in June in the first race of the series. You get the bragging rights and an iPad 2 as the prize for your efforts.
The goal of Amarok Racing is to compete in and win in the North American Championship of the formula 75 class in 2011. To that end the team has designed and built a ground-up, all new, radically engineered electric racing superbike that changes the paradigm in the industry, in power-to-weight.
TTXGP is the world's first zero emissions, all electric racing series for motorcycles, pitting innovation, high technology and new thinking against the challenges of high performance, efficient mobility.
GrabCAD is proud to help Amarok Racing to achieve this goal by pooling the collective knowledge and skills of over 4000 engineers.
Amorak Racing and GrabCAD will pick the winner of the competition and two runner-ups on June 3, 2011 and announce them here, on our blog.
1st prize — iPad 2, crew tshirt, Amarok poster, and get to be featured on Amarok Racing website.
2nd prize — Amarok crew tshirt, poster
3rd prize — Amarok poster
Head over to the GrabCAD page for more details.