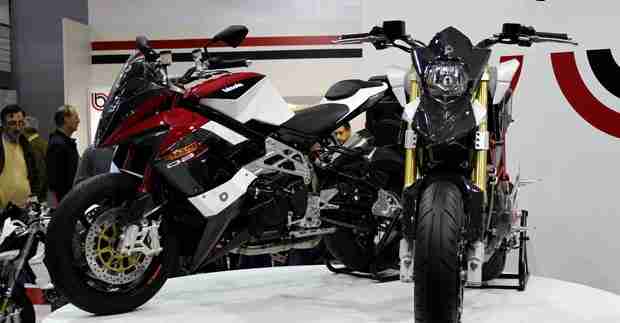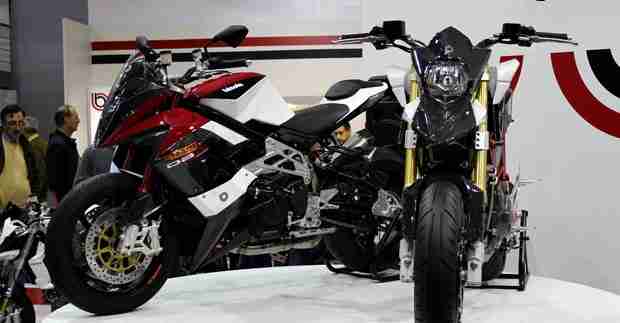 In 2011, Bimota completely reorganized its worldwide product distribution and, most importantly, enlarged the model range to offer dealers a more-comprehensive business package, while keeping the philosophy of the firm focused on supreme quality and exclusivity. To enhance its presence in racing, Bimota hired Ruben Xaus, who manages the Spanish team that will return to Moto2 competition next season with the HB4.
As for the street, the model line now includes a few remarkable machines, the main example being the DB8-based DB9 Brivido. Powered by the Ducati 1198, it is what one would call a "semi-dresser," in that it features a high handlebar along with a sharp-looking fairing so that the rider can use all that power without being blown away in the wind. The Brivido shares its main chassis components– Marzocchi RAC43 fork, Extreme Tech shock and Brembo Oro racing brakes–with the DB8. The exhaust system is a conventional 2-into-1 design, not the super-efficient unit developed for the DB8. The Ducati engine is rated at 162 horsepower in the Brivido, 8 less than the 170 hp of the DB8. Claimed dry weight is 390 pounds.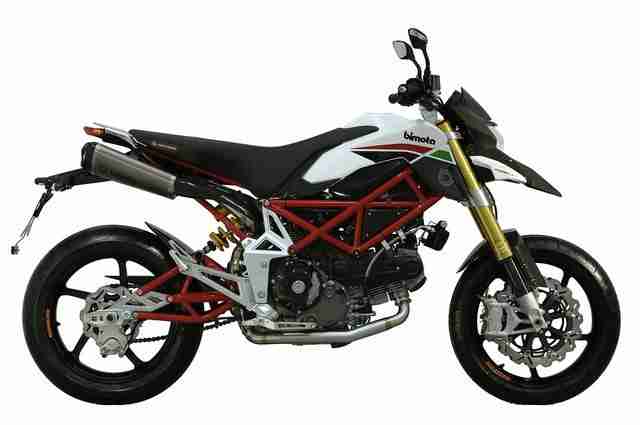 While some might regard the DB9 Brivido as an evolution of the DB6 Delirio, Bimota dared to go one step farther with its DB10 Bimotard. This machine uses the Bimota-developed 1078cc special edition of the classic sohc, air-cooled, two-valve Ducati V-Twin rated at 98 hp with gobs of torque. The Bimotard uses a trellis-style frame, 6.3 inches of wheel travel and sits the rider a little higher for true supermoto feel. Claimed dry weight is just 370 pounds. Surprisingly, Bimota is probing new turf: off-road. The BBX 300 and BBX508 are powered by a carbureted 300cc two-stroke and a fuel-injected 458cc four-stroke. They are called "Bimota own" and coming from somewhere in Central America. The BBX project will proceed only if all the numbers are right.