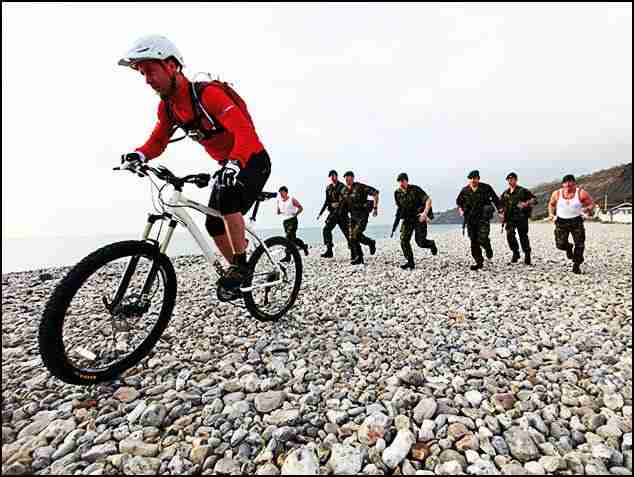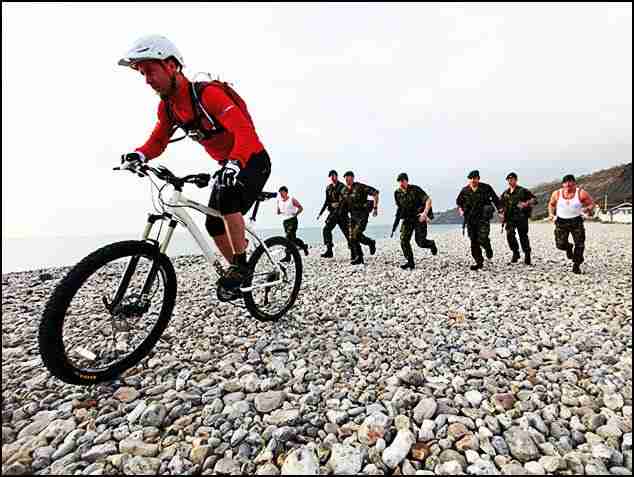 Mountain Biking UK's VooDoo Challenge sure come up with a lot of challenges to the biker, this time they take on UK's Royal Marines!
Stuntman and VooDoo bike rider, Rob Jarmin, goes head to head with the Marines in a race against land and water to see who will reach the finishing line first!
About the VooDoo Challenge
Over the next six months, VooDoo Cycles riders will put into various challenges every month. Some of them will have a bit of culture and exploring, others a definite man vs the elements feel, and others will just be downright bonkers. We will keep you updated here on all challenges that they put across to the biker!
This is video #3 among other challenges that they have done:
Our favorite scene is at 3:14, watch it to know what it is :D
Here is the video: