If you are looking for an engine oil that lasts for a long time, makes your engine butter-smooth and lets the revs build quickly, then look no further. Unless your bike doesn't take xW50 grade oil. If it does, you're in luck.
Castrol Power 1 Racing is a fully synthetic 4-stroke motorcycle engine oil rated at SAE 10W50. Utilizing their extensive R&D when working with top racing teams, Castrol has come up with this amazing piece of "liquid engineering" and it is simply the best we've seen out there. Earlier it used to be packaged in an Aluminium canister, but Castrol has since switched to the plastic bottle we're familiar with, though it is golden coloured.
The first time I rode my P220fi after switching to Castrol Power 1 Racing, I could barely believe how smooth the engine felt and sounded. The way the engine revved was even more incredible. It seemed like the motor had been freed from a huge burden and it could rev more freely now. I realize my words must sound biased, but after seeing how this oil performs first hand, it's really hard not to. Pulsars are typically known for their lack of refinement, and this oil is the remedy, it reduces the harshness of the engine to such an extent that you could easily think it was a slightly bad Honda motor running beneath you, and at the same time there is a very noticeable increase in acceleration.
Castrol Power 1 Racing will particularly appeal to long distance tourers since it has a long replacement interval. Though it is said to last over 7500km, personally I'd recommend you to change it after 6000km, since the engine harshness starts to show up again. Practically speaking, you could do a lap of the Golden Quadrilateral and then ride some more, before even thinking of replacing the oil ;).
Having used both Motul 300V (15W50) and Castrol Power 1 Racing (10W50), the Castrol oil suited my requirements perfectly. Not to mention its cheaper as well :D. Castrol Power 1 Racing costs 699 INR, while the 300V costs 895 INR. Both come in 1 litre bottles.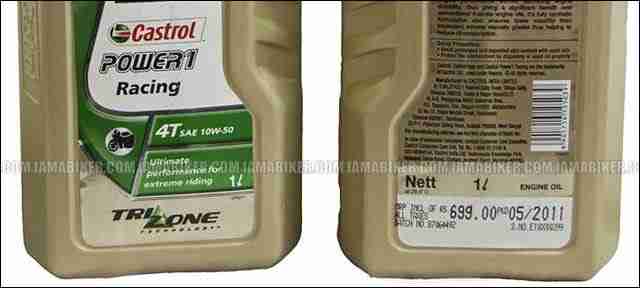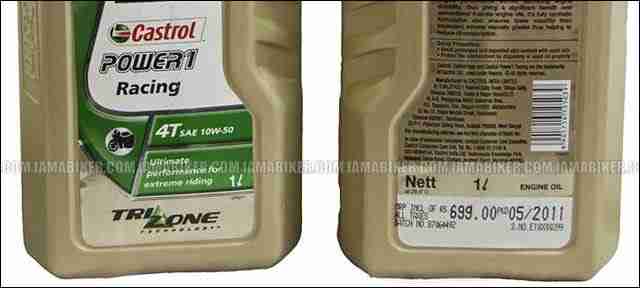 So go get yourself a can of Power 1 Racing, check out how it performs and do let us know how good it feels!
PS: If you still do not believe what I said watch this :P :