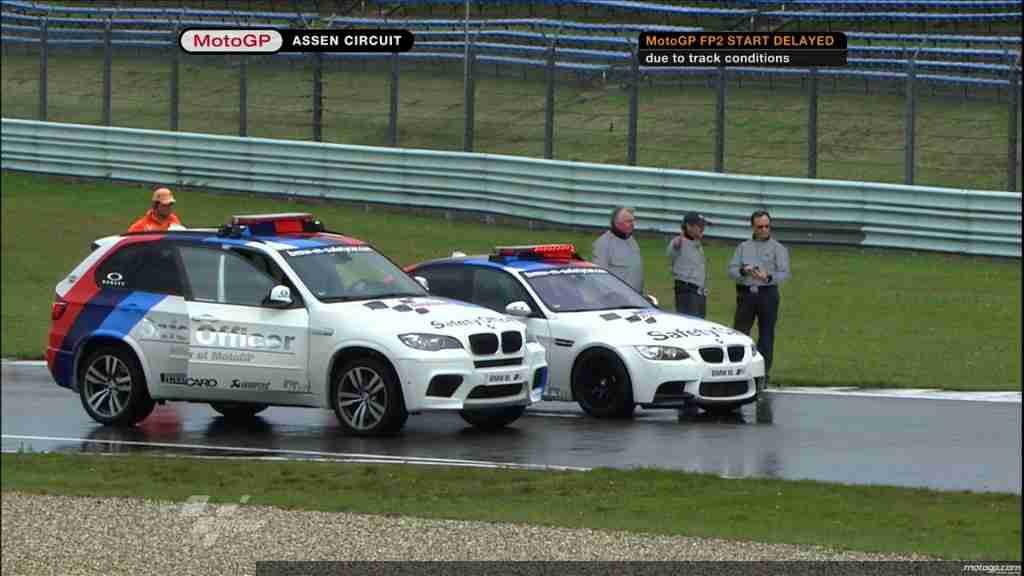 The first day of practice at the Iveco TT Assen was shortened substantially when the afternoon practice session for all three categories was cancelled. The heavy rain during the first practice sessions claimed many riders in crashes, particularly in the Moto2 class, in which Italian rider Alex Baldolini inadvertently left a trail of oil over a considerable portion of the track when he reentered following a crash.
The clean up work initially delayed the start of FP2 125cc session, which was due to begin at 1:15 p.m., and then finally forced a full cancellation of the afternoon sessions when the MotoGP FP2 was unable to start.
It must be noted that the Assen TT or Dutch TT, as it is famously known, is traditionally held on the last Saturday of June. Hence, qualifying is held on Friday and the free practice sessions are held on Thursday.
Update: An extra 45 minutes will now be added to Friday morning's final MotoGP practice session extending it to 90-minutes.
Source: motogp.com
Image by motogp.com