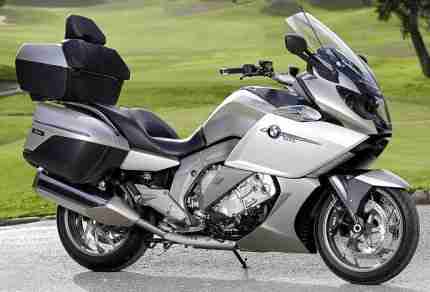 BMW AG says it will make anti-lock brakes standard equipment on all of its motorcycles for the 2012 model year. The German maker of cars and motorcycles began installing ABS on bikes in 1988 and for many years was the only mainstream bike maker company offering the feature on a range of models.
Many riders have long resisted safety equipment like ABS, linked braking systems and traction control because they feel the technology takes away some of their control. However, anyone who has fallen off a motorcycle after skidding on wet, sandy or gravel-strewn pavement may think differently. After all, anti-lock brakes are designed to keep riders from falling by preventing the wheels from locking and skidding under hard braking.
"Plain and simple, being able to stop a motorcycle faster and more predictably helps prevent a rider from becoming a statistic," said Pieter de Waal, Vice President, BMW Motorrad USA, the company's U.S. motorcycle unit. "It's time for all of us in the motorcycle industry to embrace the benefits of ABS. Extensive testing by safety experts, law enforcement authorities and journalists around the world consistently demonstrates that ABS reduces overall crashes and saves lives."
The move to make ABS standard reflects a cultural shift toward greater awareness of and interest in vehicle-safety technology. However, it also has the potential to touch raw nerves and spark debate among motorcyclists.