Have you ever considered buying used BMW motorcycle parts online but hesitated because you weren't sure if it's safe?
Purchasing pre-owned parts can be a cost-effective solution, particularly for vintage or discontinued models. However, it also brings certain risks, such as getting low-quality or non-genuine parts.
This guide will share expert tips to ensure you can confidently and safely purchase used BMW motorcycle parts online.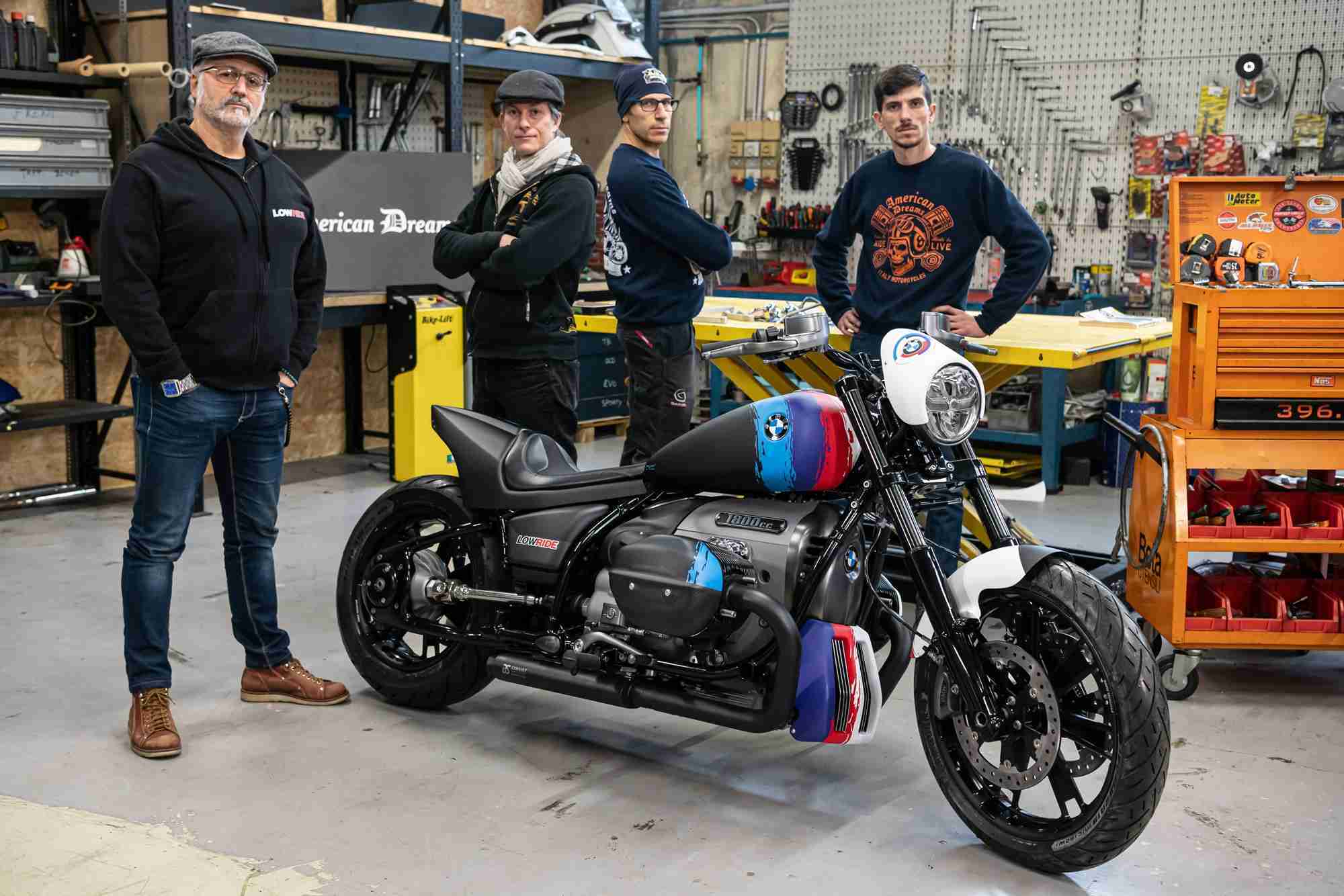 Research and Identify the Parts You Need
The first thing you should do is figure out which parts you need. Find out the exact name and number of the part. If you're not sure, you can look at the manual for your motorbike or talk to a mechanic.
Once you know what things you need, you can start looking for them online. Find online stores you can trust that sell used BMW motorbike parts. It's important to look at different prices and read reviews to see if other people are happy with their purchases.
Choose Reputable Sellers
Choosing a reputable seller is crucial when buying used BMW motorcycle parts online. A well-established merchant will typically provide detailed descriptions and photos for each part, allowing you to make an informed decision. They will also offer a return policy, which can be a lifesaver if the part fails to meet your expectations or doesn't fit your bike.
Next, ask the seller questions if you have any doubts or need additional information. Honest sellers won't hesitate to answer your queries and provide extra pictures if needed. Remember, a good seller values customer satisfaction and aims to build trust with their buyers.
Verify the Seller's Credentials
Before making a purchase, do your due diligence and check the seller's credentials. Look for certifications or affiliations with professional organizations and verify these with the respective bodies. This can offer some assurance about the seller's legitimacy and reputation.
Also, take time to check customer reviews and ratings. Feedback from previous customers can provide valuable insights into the seller's reliability and the quality of their products. Remember, a reliable seller will often have overwhelmingly positive reviews.
Ask for Detailed Information
Don't forget that information is power. When you buy used BMW motorcycle parts online, you should always ask for full details about the part's past and condition. Ask about any fixes, changes, or damage the part may have had in the past, for example.
Also, if you can, ask for a report on the past of the part. This paper can give you important details, like how old the part is, how often it was maintained, and any problems it has had in the past. If you make sure you have all the information you can get, getting used parts online can be a lot safer.
Inspect Photos Carefully
Photos serve as a key reference when buying used motorcycle parts online. Ensure to zoom in and examine each image carefully for any signs of wear, damage, or alterations. An honest seller won't hesitate to provide clear, high-resolution pictures showing the part from multiple angles.
In some instances, photos alone may not suffice. If you cannot determine the part's condition through images, consider asking the seller for a video. A short video clip can give you a better understanding of the part's condition and help reduce the risk of purchasing a faulty or incompatible item.
Check the Return Policy
When buying used BMW motorbike parts and accessories online, it's very important to know how the seller handles returns. It gives you a safety net in case the part doesn't work with the other parts, doesn't work as expected, or isn't what the article says it is. Always buy from sellers whose return policies are clear and fair.
But stay away from sellers who don't accept returns or who charge ridiculously high refund fees. These sellers might make it hard for you to return a part that doesn't work for you. Remember that a seller with a good return policy is likely to be trustworthy.
Communicate Effectively
It's important to be able to talk to people clearly when you buy used BMW motorbike parts online. Make sure you tell the seller about any worries or questions you have, and make sure you fully understand what they say. Don't be afraid to ask for more details; a trustworthy seller will be honest and happy to help.
Keep your contact professional and polite in case of disagreements or problems. Talking things out in the right way can help you solve most problems amicably and to your happiness. If the issue keeps happening, don't be afraid to use the platform's customer service or dispute settlement tools.
Verify the Part's Compatibility
Before finalizing any purchase, verifying the part's compatibility with your BMW motorcycle is crucial. You can check the part number against your motorcycle's model and year. Every motorcycle model has specific parts designed to fit it, and using an incompatible part could lead to performance issues or even damage your motorcycle.
If you're unsure about the compatibility, don't hesitate to ask the seller or consult with a mechanic. Online forums and communities for BMW motorcycle enthusiasts can also be valuable resources for this kind of information. Ensuring the part you're buying will work with your specific motorcycle model will save you time, money, and potential headaches.
To enhance your bike's performance, consider trying this motorcycle air filter. This can make a significant difference in how your BMW motorcycle runs.
Negotiate the Price
While it may feel uncomfortable, negotiating the price can often lead to significant cost savings when purchasing used BMW motorcycle parts online. Sellers may be open to discounts, particularly if the part has been listed for a while without being sold. Don't be shy to ask for a better deal, but be respectful and realistic in your negotiations.
Research is key in price negotiation; knowing the market value of the part can provide you with a solid foundation for discussions. Remember, a successful negotiation often leads to a win-win situation where both parties are satisfied.
Revamp Your Ride with Quality Used BMW Motorcycle Parts Online
By following these expert tips, you can confidently navigate the online marketplace, ensuring you secure the best quality used BMW motorcycle parts to revamp your ride.
Shred the asphalt, knowing you've made a wise investment. Happy riding!
Was this article beneficial to you? If so, make sure to explore our blog for additional useful information and resources.