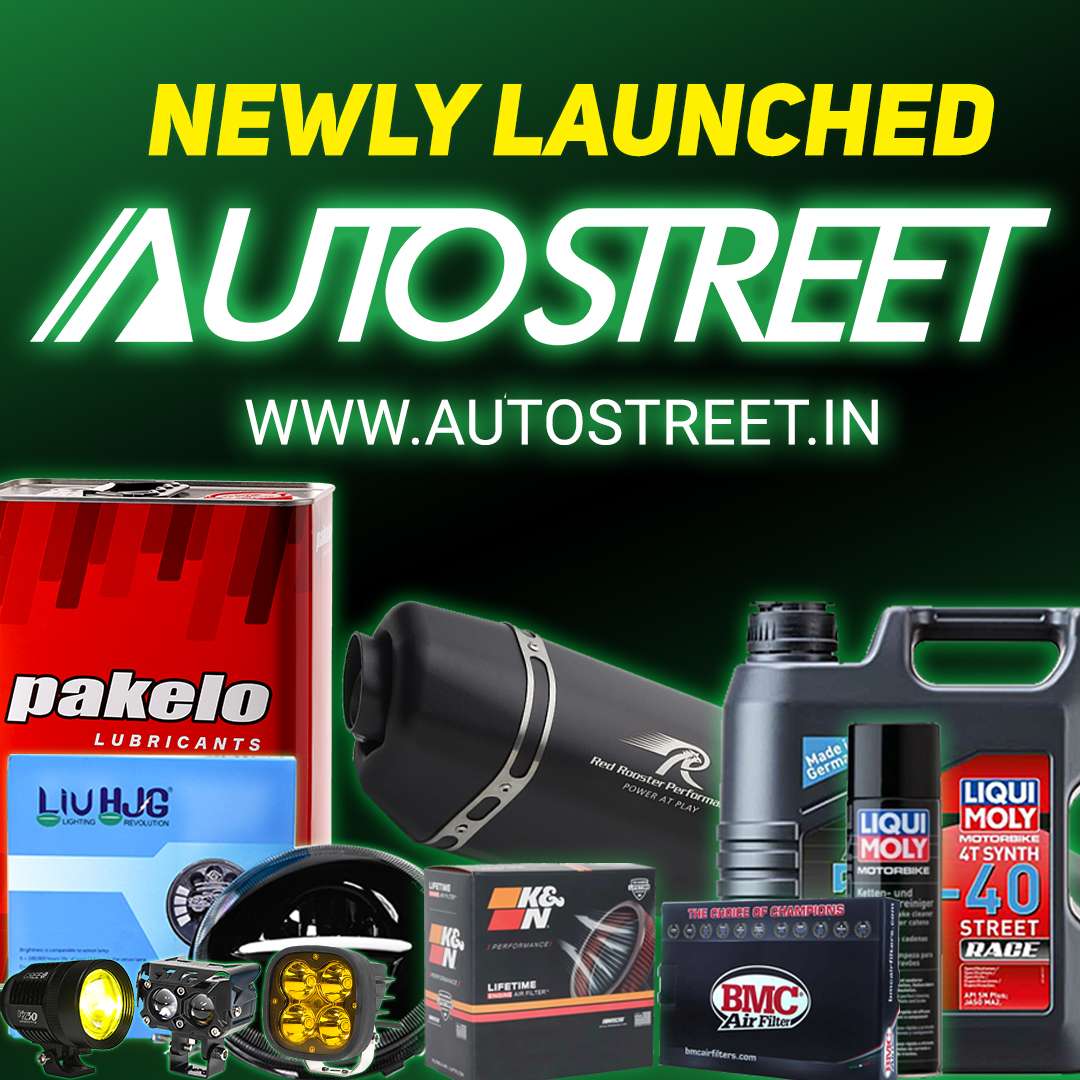 Indian Motorcycle has unveiled the most aggressive iteration of its iconic Indian Scout with the launch of the new Scout Rogue. Packed with attitude and edge, thanks to its aggressive styling and performance-minded features, Scout Rogue exudes performance, begs for more throttle and is ready for whatever comes its way. The Scout Rogue delivers 70kW (94 HP) by way of a liquid-cooled, 1133cc (69 cubic-inch) V-Twin motor and is available in Sagebrush Smoke, Black Smoke Midnight and Stealth Gray.
Combining iconic design with contemporary style, the Scout Rogue demands attention and inspires riders to express a bolder sense of self-expression. A lineup of new features give Scout Rogue its edgy, hard-riding demeanour, including a quarter fairing, mini ape-hanger handlebars, sport style seat, blacked-out fenders and valve covers, and a 19-inch front wheel. The proven powertrain packs a serious punch with loads of low-end torque for snappy acceleration.
The introduction of the Scout Rogue adds a Scout model for riders looking to stand out from the crowd. The Scout Rogue inspires rider confidence with a low seat height and manageable wheelbase, while a low centre of gravity provides superior handling for all riders – regardless of experience and skill level.
Riders looking to personalise their ride can do so through countless Indian Motorcycle accessories that enhance the bike's performance, style, and comfort.
Performance Accessories
Riders can achieve a smoother, more comfortable ride with increased suspension travel from Adjustable Piggyback Rear Shocks. Using twist knobs, riders can easily dial-in their compression and rebound damping settings.
Style & Rider Information
For extra custom-inspired styling and additional performance information, riders can add an Auxiliary Tachometer with Shift Light. Mounting next to the standard instrumentation, the Auxiliary Tachometer with Shift Light keeps the rider aware of the engine's revolutions per minute (RPM) and enhances the bike's high-performance style. An LED shift light illuminates to indicate recommended shift points.
Comfort Accessories
Whether riding solo or two-up, exploring a town or crushing miles, Indian Motorcycle offers a host of comfort and touring accessories. Scout Rogue riders can personalise their ergonomics with the Rider Comfort Seat. The Syndicate 2-Up Seat and Syndicate Low Profile Passenger Backrest add comfort for passengers.
If packing gear, riders can add the black Saddlebag, Solo Luggage Rack, and a black, water-resistant Solo Rack Bag.
New Accessories
In addition, the Scout Rogue's stock quarter fairing and sport style solo seat are now available as added accessories for Scout and Scout Bobber models. The Indian Motorcycle Quarter Fairing delivers custom style in a high-profile location at the front of the bike. The fairing encircles the headlight and creates a look that is both classic and sporty. The Quarter Fairing can be colour-matched for Scout Rogue models, Scout models from 2015-2022 and Scout Bobber models 2018-2022.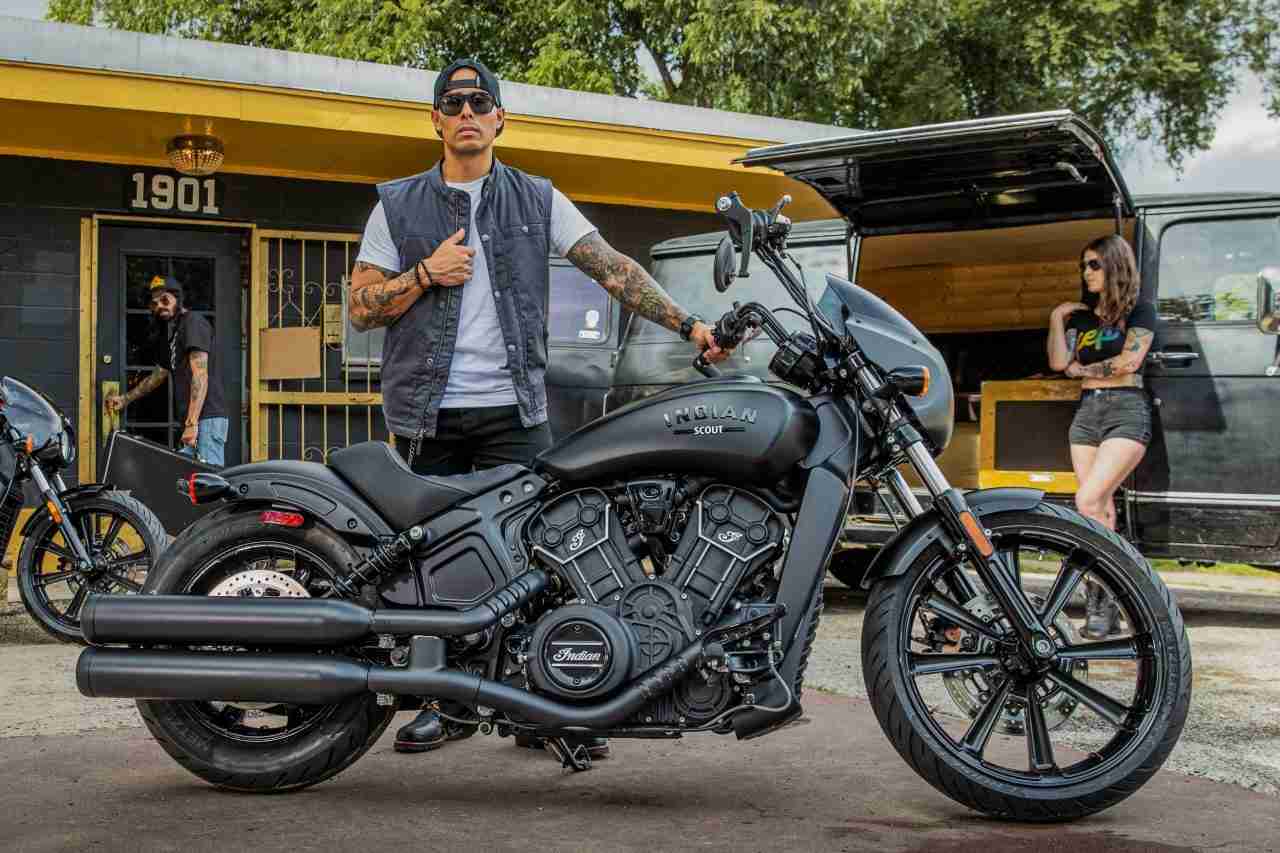 The sport style Indian Motorcycle Syndicate Solo Seat provides long-riding comfort, as an upraised rear lip creates a comfortable bucket that keeps riders planted during hard acceleration. The interior padding provides an ideal blend of comfort and support, and the black, leather-like vinyl seat covering provides long-term, all-weather durability. The Syndicate Solo Seat also fits Scout Bobber models 2018-2022.