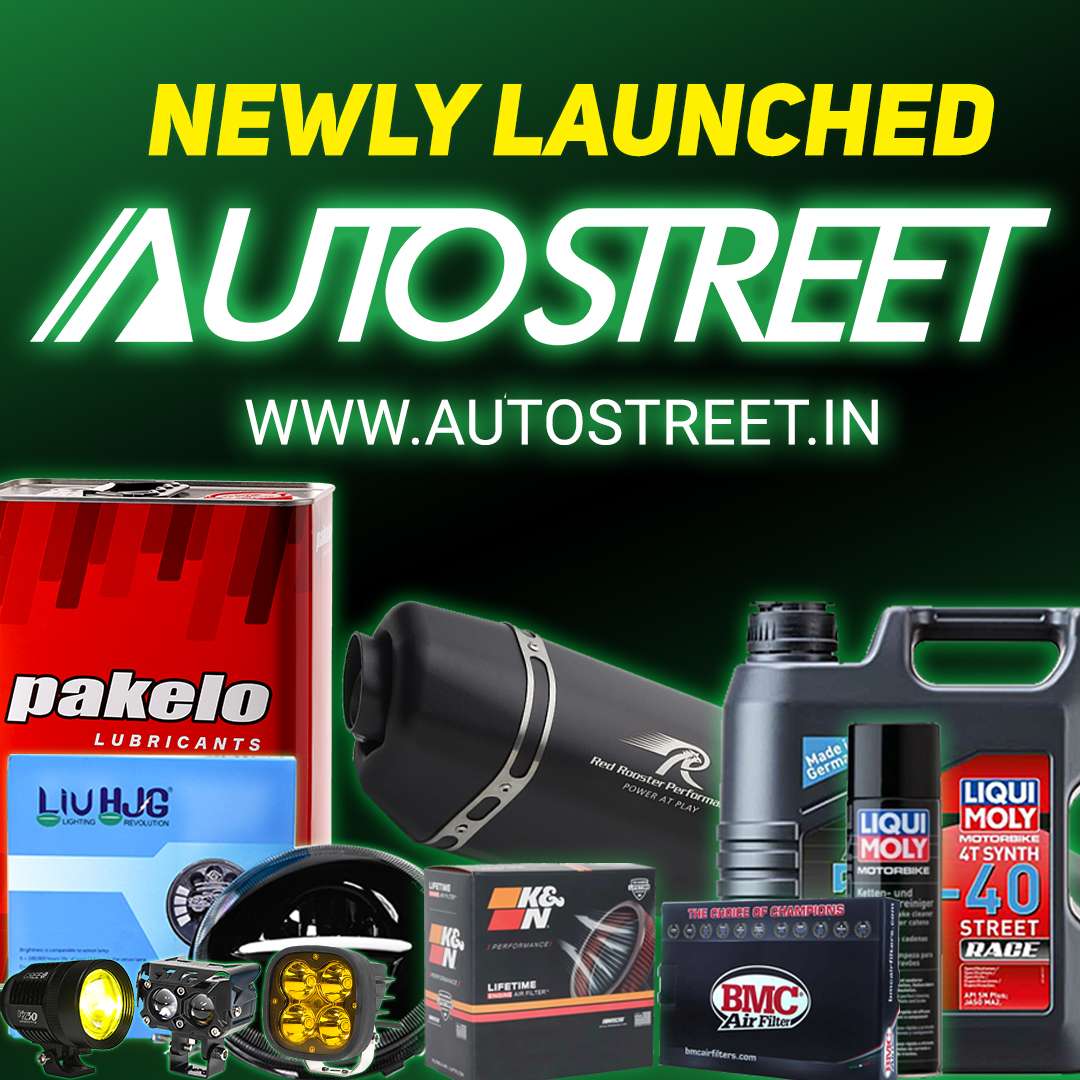 The next evolution of the MT-10 is equipped with a refined version of the legendary liquid-cooled CP4 cross plane engine that is closely related to the legendary R1. Developing increased power and producing a stronger feeling of torque, this is the most powerful and most technologically advanced engine ever seen on a Yamaha Hyper Naked motorcycle.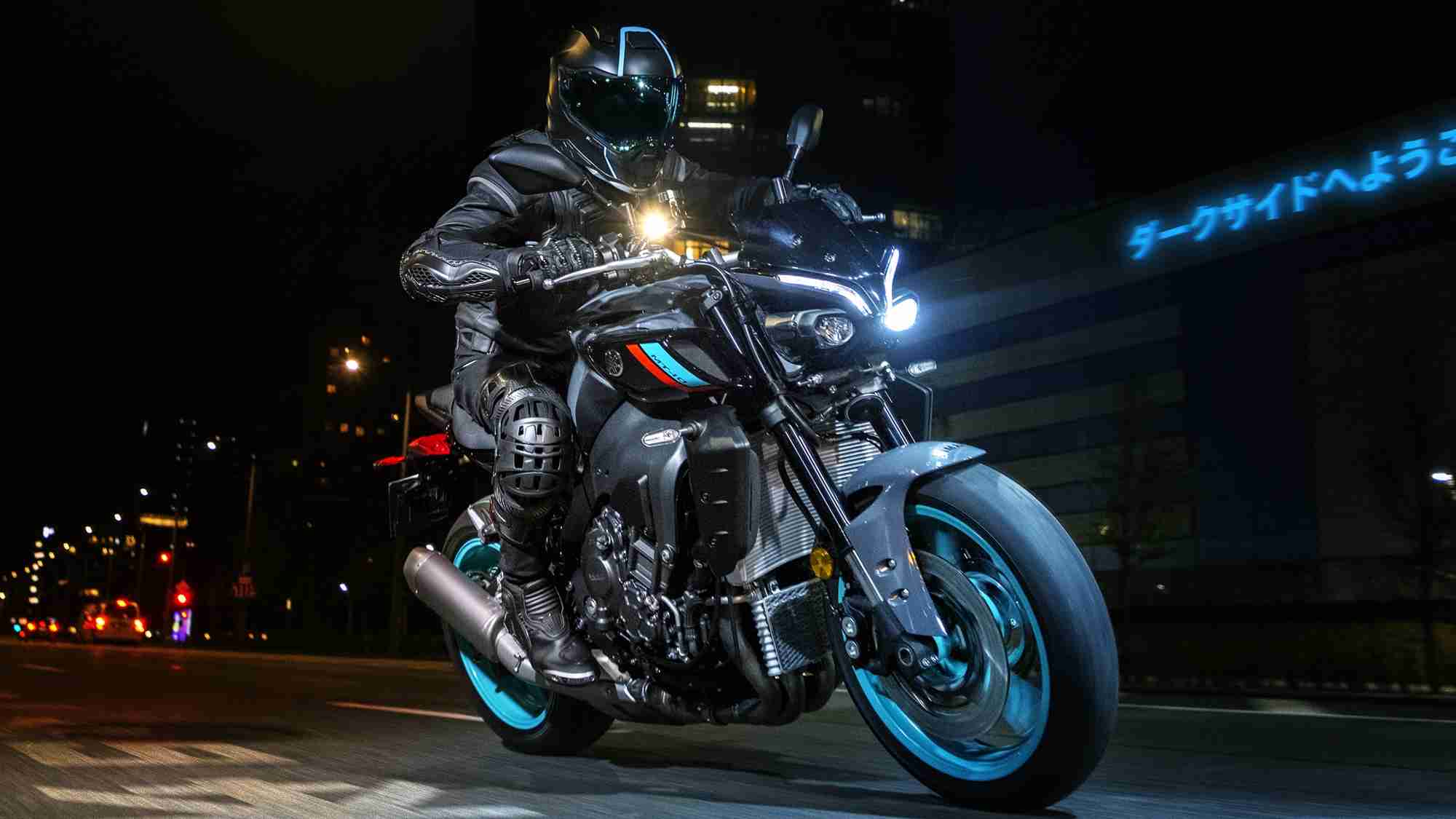 The updated 2022 design benefits from lightweight aluminium forged pistons, offset con rods and direct-plated cylinders in order to ensure maximum efficiency, and has a number of new model-specific features that are designed to enhance the feeling of torque. To boost the road-focused midrange, steel conrods are used rather than the titanium components used on the R1, and the moment of inertia at the crankshaft is increased.
2022 Yamaha MT-10 key features
More powerful EU5 998cc engine
Tuned intake sound
Titanium exhaust
Compact and functional new exterior styling
Improved ergonomics
Brembo radial master cylinder
Yamaha Variable Speed Limiter (YVSL)
Quick Shift System (QSS)
A&S clutch
New 4.2" full-colour TFT display
APSG ride-by-wire throttle with four power delivery modes (PWR)
6-axis IMU
Lean sensitive Traction Control System
Slide Control system (SCS)
Lift control system (LIF)
Engine Brake Management (EBM)
Brake Control (BC)
Yamaha Ride Control (YRC)
R1-derived aluminium Deltabox chassis
Long aluminium swingarm
Compact 1,405mm wheelbase
43mm fully adjustable KYB front forks
Fully adjustable KYB rear shock
Bridgestone Battlax Hypersport S22 tyres
Fuel injection settings have been changed for an even higher level of linear torque between 4,000 and 8,000 rpm – and the design of the intake and exhaust systems is also modified to give the MT-10 a more thrilling and unique 360° Torque Emotion character. Power is now up to 164 bhp.
With an uneven firing interval of 270°-180°-90°-180° the MT-10's CP4 crossplane technology engine emits a distinctive intake and exhaust noise characterized by a rumbling growl at low rpm and a high pitched roar at high rpm. Yamaha's development team has custom-made a new tuned intake sound for the 2022 model by the use of an all-new air cleaner box that is equipped with three intake ducts with different lengths and cross sections. Each duct produces a different intake sound, and they are designed to resonate harmoniously at varying engine speeds to create a unique intake roar that enhances the overall riding experience.
A new titanium exhaust is used on the MT-10, and this lightweight system features a newly designed titanium downpipes and muffler. Like the new tuned intake, the  exhaust has been designed to emit a deep and distinctive sound that emphasizes the bike's uneven firing sequence.
The 'face' of every motorcycle is one of the most significant design elements, shaping the way that it is perceived and also influencing the pride of ownership  and levels of riding enjoyment. The new MT-10 has a completely new look with a more integrated feel that gives a more minimalist and imposing appearance. Compact new twin-eye mono-focus LED headlights with separate high and low beam units provide excellent illumination and project a powerful and even beam with softer light at the edges. LED position lights are situated above the headlights, and the new nose assembly transforms the looks of this flagship model and gives it an even more refined yet dominant look.
Mounted on both sides of the fuel tank cover, the enlarged ducts increase intake efficiency and contribute significantly towards the increased power output of the 2022 engine. As well as their mechanical functionality in delivering cool air to the fuel injection system, these intakes also visually highlight the outstanding power of the 998cc engine, and form an integral part of the bike's new look.