Benefiting from the same unique "Sugomi" approach as its top selling larger capacity siblings, the Z125 matches each styling statement with strong engineering credentials; the careful and considered balance that is at the very core of Sugomi.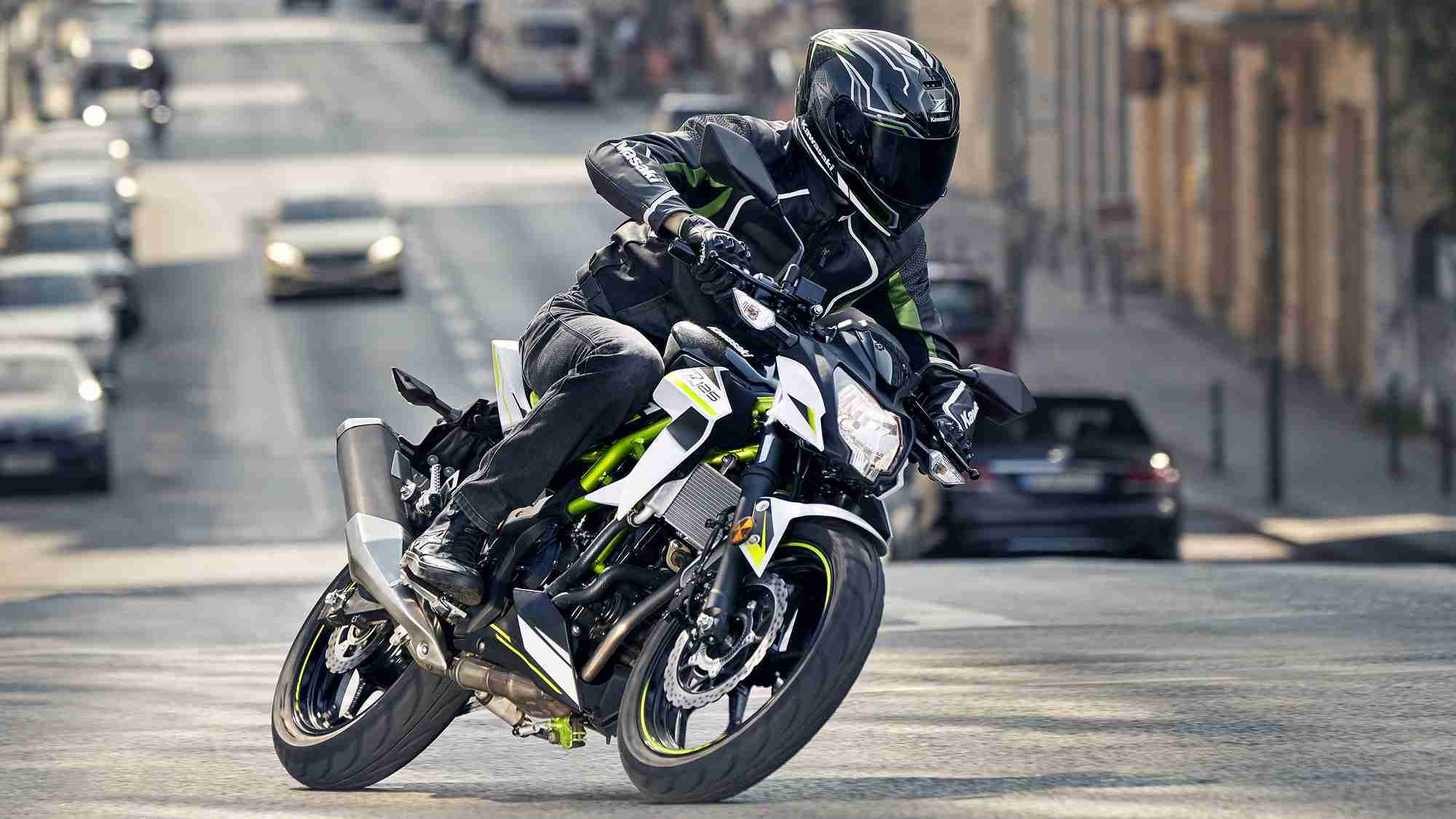 For 2021 three colour options will hit the showrooms globally, Candy Lime Green / Metallic Spark Black or Metallic Spark Black / Pearl Flat Stardust White / Metallic Flat Spark Black and finally, Metallic Flat Spark Black / Metallic Spark Black.
Exposed tubular trellis chassis spars compete for attention with dramatic angular styling accentuating a dynamic forward thrusting stance. And from an engineering perspective the robustly engineered four-stroke 15 PS (11 kW) engine is more than capable of handling the demands of both expert and newbie.
Sleek digital meters greet the rider reaching for ergonomically positioned bars and a bar – footpeg – seat arrangement idealised for optimum control. The Z125 even comes with the option of an accessory "Ergo-Fit" lower seat ensuring the fun of Z is open to all. Mix in Kawasaki's legendary Uni-Trak suspension and 37 mm telescopic front fork (common to both Z and Ninja 125) and the plush handling backs up the sleek looks.
And speaking of looks, the alternate 125 cc sporting machine from Kawasaki for 2021 is the aggressively styled Ninja 125. From the Ninja family that has won the World SBK Championship a record six years in a row, the smallest Ninja is built to evoke the emotions of track success while delivering a composed and control environment in which to get used to the delights of two-wheeled transport.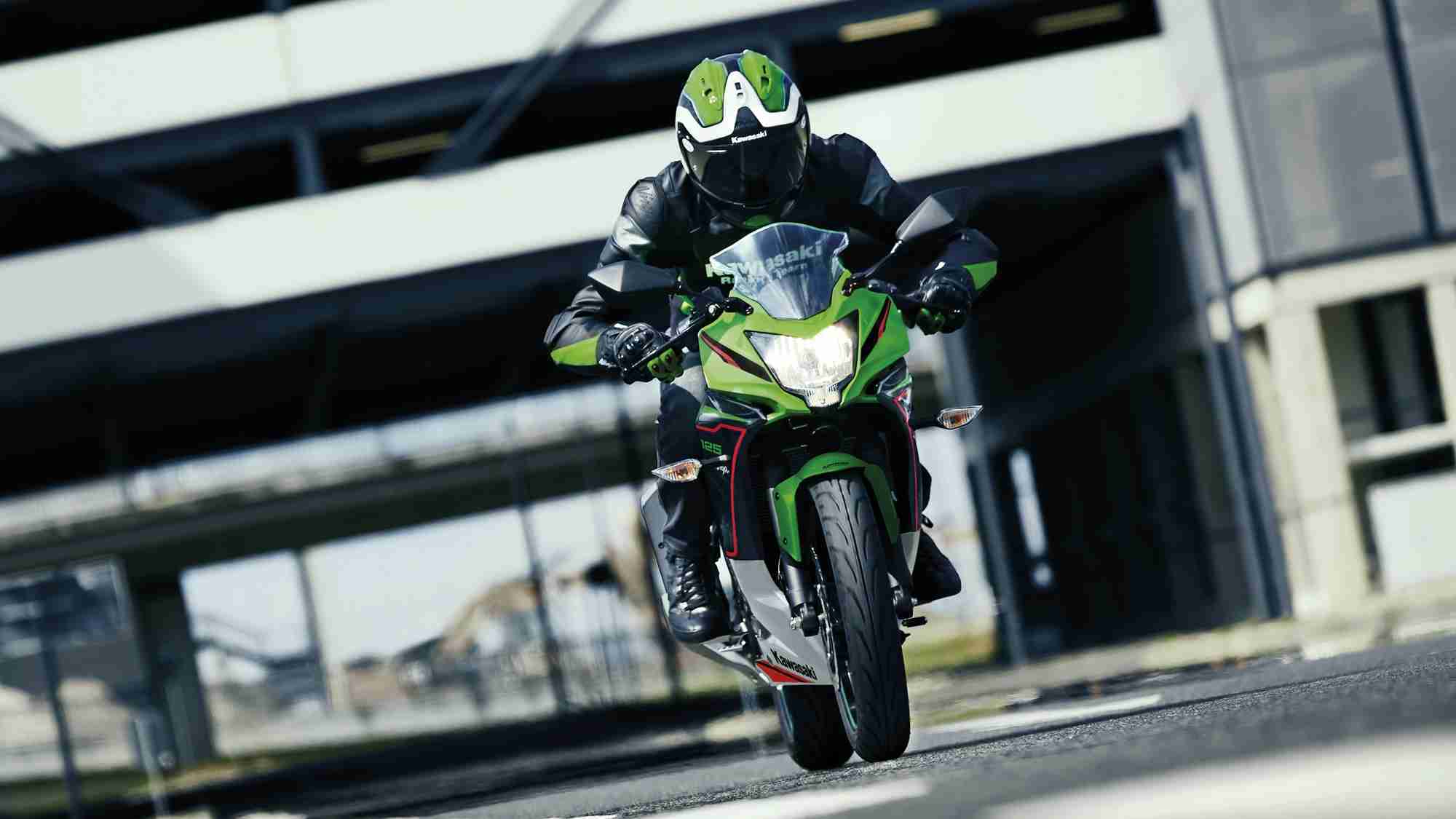 Sharing the 15 PS (11 kW) engine, the Ninja 125's chassis is worthy of comparison to the mighty Supercharged Ninja H2, both having tube dimensions prioritised for strength and flexibility; the complex cocktail that delivers chassis integrity matched to handling compliance.
From its aggressive race style cowl to its up swept Supersport tail, the Ninja 125 is ready to "tick all the boxes" of those aspiring to sit astride their first powered two-wheeler in 2021. Available in a Lime Green / Ebony / Pearl Blizzard White colour way for the new season, the Ninja 125 is sure to race its way into the hearts of a legion of new riders in the coming year.