Bajaj Auto has announced the formal launch of the new Chetak. Unveiled on 16th October 2019 in New Delhi, the Chetak is now open for bookings with test-rides at select KTM showrooms in Pune and Bangalore commencing by end of January 2020. The Bajaj Chetak electric scooter will be available in two variants Urbane and Premium, in a variety of colors and class-leading features. Additionally, an elegant home-charging station is included in the package.
With the aim of providing a seamless and convenient booking experience, customers can book the vehicle online on the Chetak website at a nominal amount of Rs.2000/-. The deliveries will commence from the end of Feb 2020.
The Chetak Urbane edition with Drum Brakes will be priced at Rs 1 lac, while the Chetak Premium edition with Disc Brakes and luxury finish will be priced at Rs. 1.15 lacs. Both prices are ex-showroom prices and inclusive of applicable subsidies, and exclusive of insurance and road tax.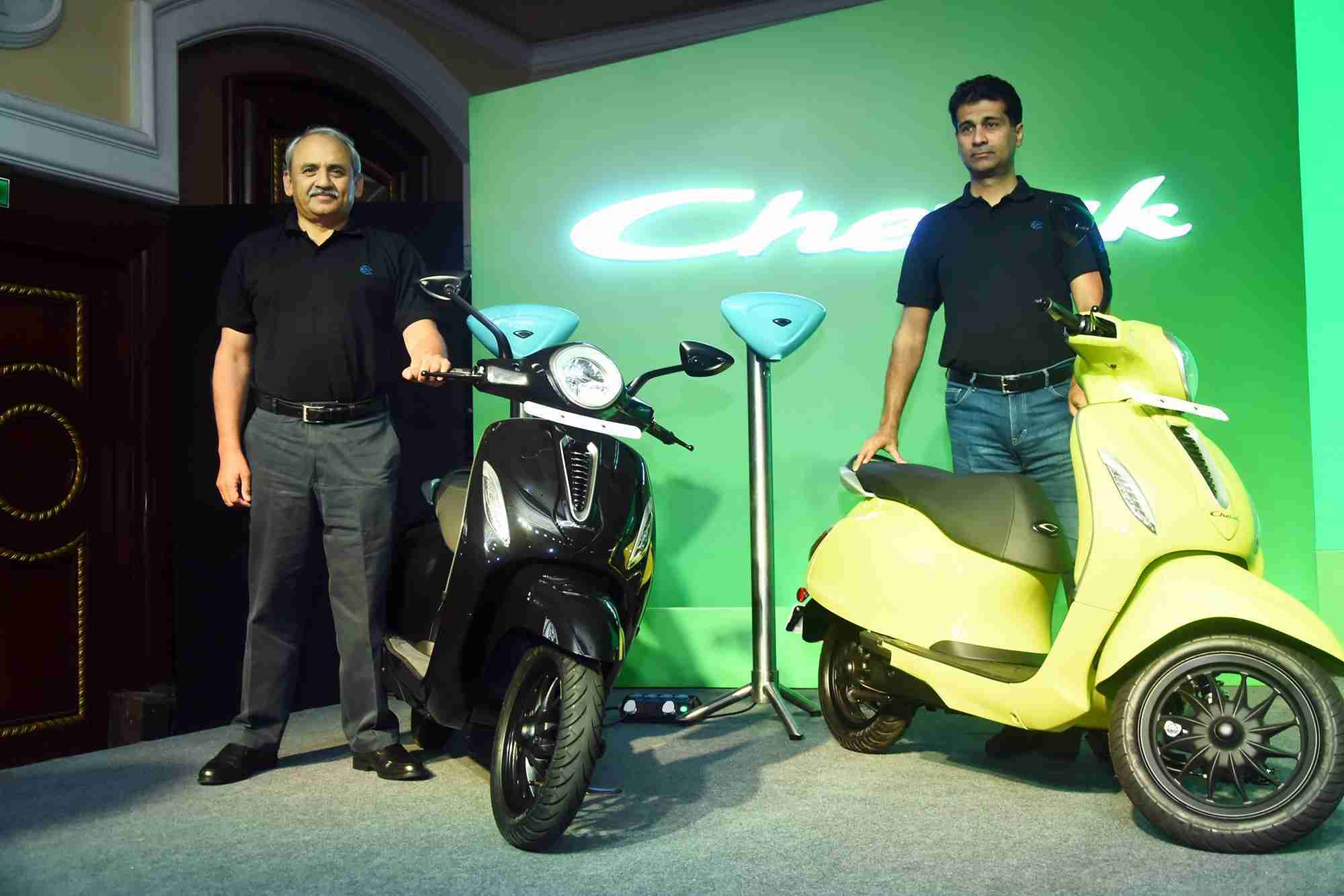 The Bajaj Chetak electric scooter needs minimal maintenance with a service interval of 12,000 kilometres or one year (whichever is earlier) and comes with an overall warranty of 3 years or 50,000 kilometres (whichever is earlier) inclusive of the Lithium-Ion battery.
According to Mr. Rakesh Sharma, Executive Director, "The return of the legendary Chetak now in a modern electric avatar is indeed a proud moment for all of us at Bajaj Auto. From 15th Jan, 2020 on wards Chetak will be available in 2 cities and this will mark the commencement of a new era in two wheeler mobility. We are confident that Chetak will set absolutely new benchmark standards of clean tech driven, elegant and a delightful ownership experience shaping the very future of personal commuting and building HAMARA KAL".